Meco Constructors, Inc. is the inventor of the Exco KwikCore Coring Device (US Patent #8,167,519). In the City of Philadelphia, it is mandatory to use a coring device to drill precise holes in underground piping.
Invented by Meco owners Andy and Pete Ebert, together with Meco employees Fred Engel and Ed Lounsberry, the Exco KwikCore is designed to simplify the core drilling process by providing a high-powered drill with automatic regulated feeding designed in a rugged frame. KwikCore needs no anchoring to the object being cored. Furthermore, the system is pre-assembled and requires only a few mechanical and electrical connections.
KwikCore can drill holes of any depth or size in concrete, brick and various stone materials. It was developed for mounting on the arm of a backhoe, excavator or other carrier by means of a mounting bracket assembly which may be bolted to the side or top of the KwikCore assembly.
To learn more about KwikCore, you can download a PDF with more specifications.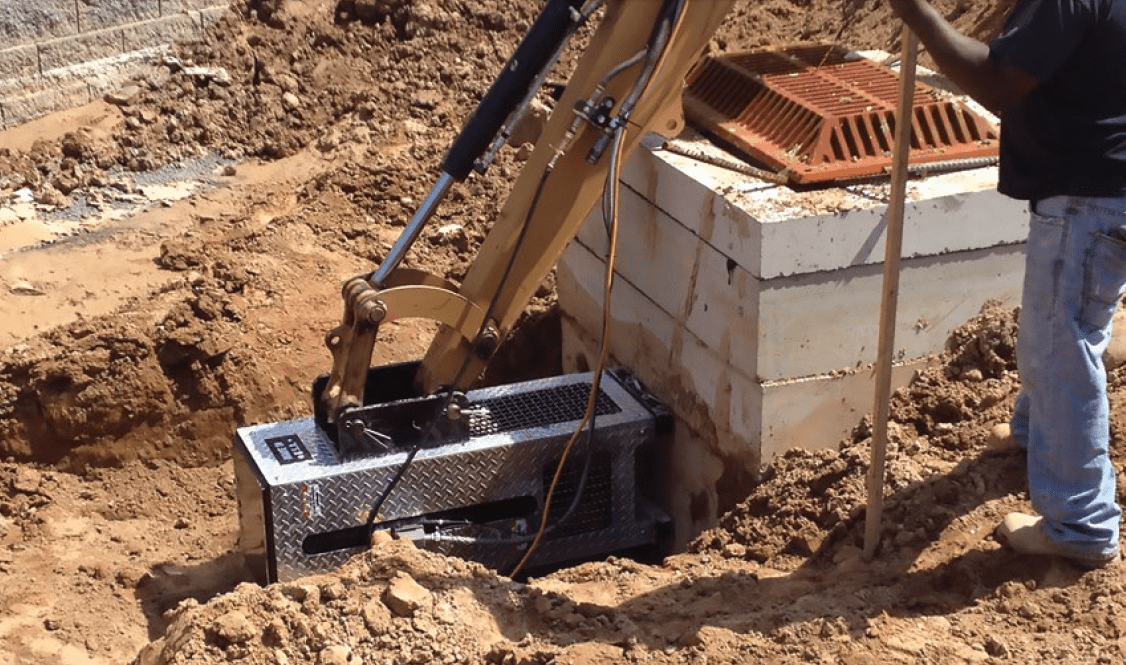 The operator selects the appropriate shafts and bushings to perform the connection of the mounting bracket to the backhoe.
The operator selects the appropriate core bit for the application requirement.
The power supply cable is connected to the power source and plugged into the power receptable.