GREEN STORMWATER INFRASTRUCTURE
BUTLER STREET, PHILADELPHIA
(COMPLETED: SEPTEMBER, 2019)
SCOPE:
The construction of a stormwater infrastructure system on west Butler Street from North 7th Street and Rising Sun Avenue from North Darien Street to North 9th Street.
Contract value approximates $1,700,000.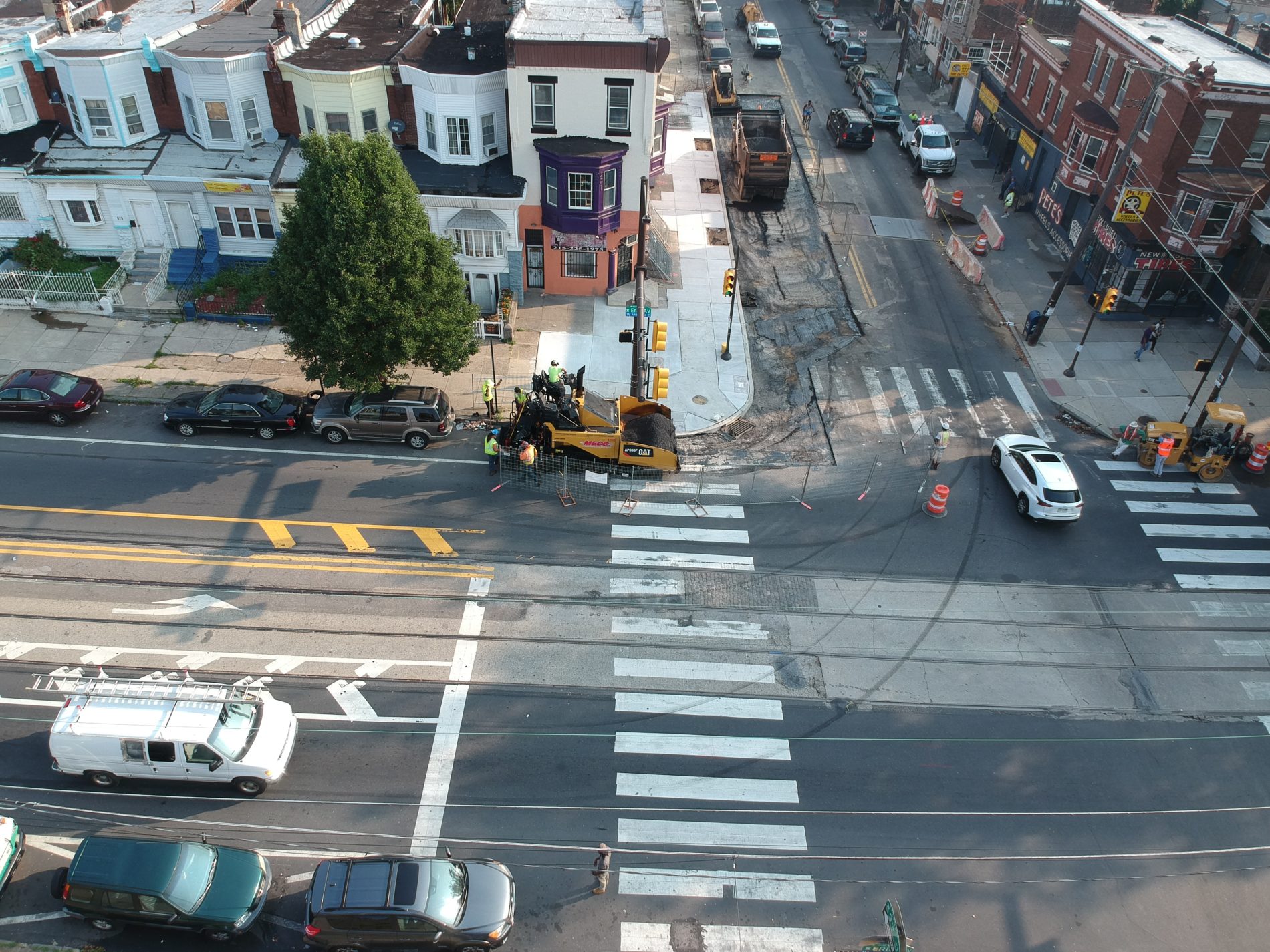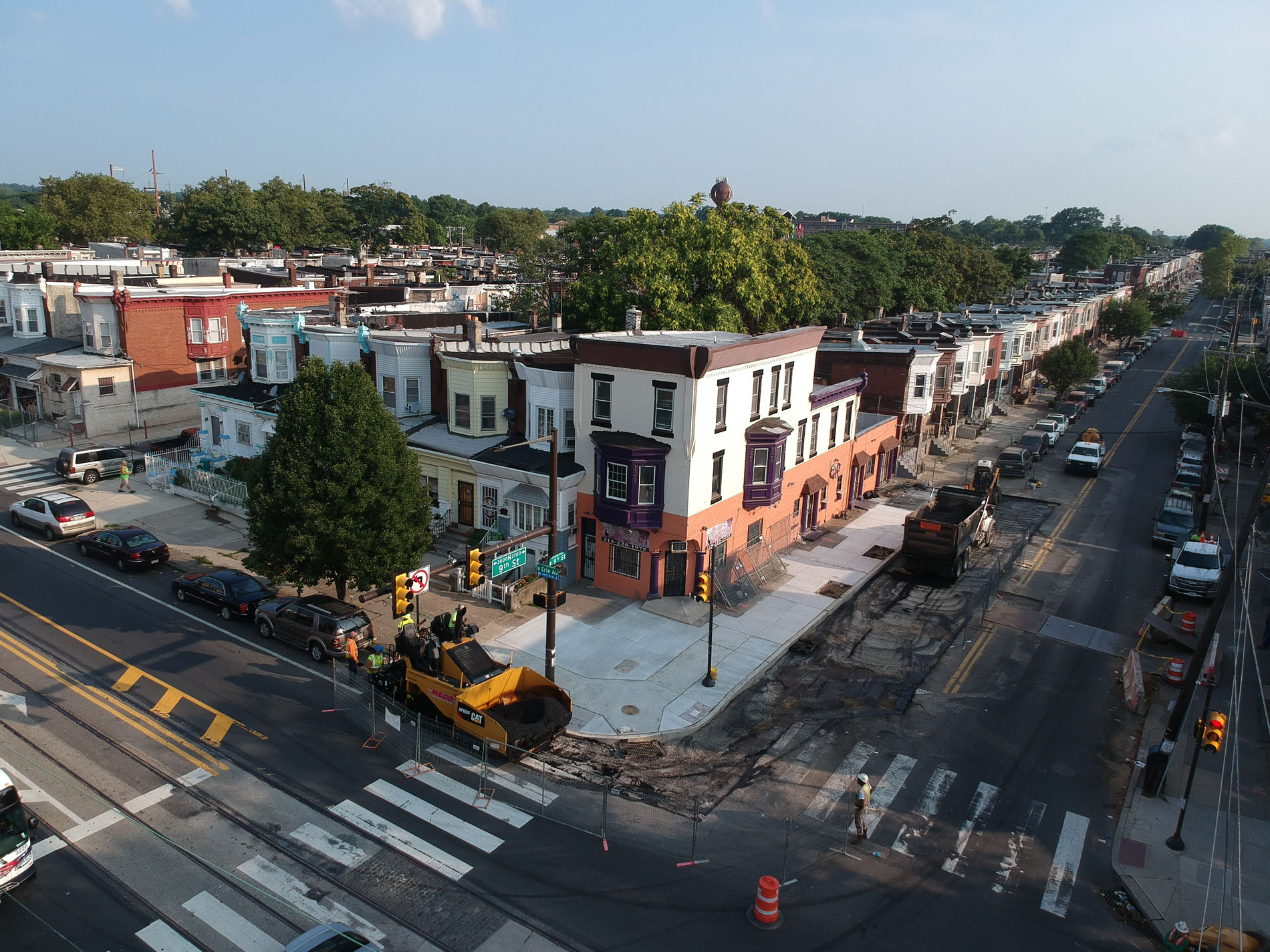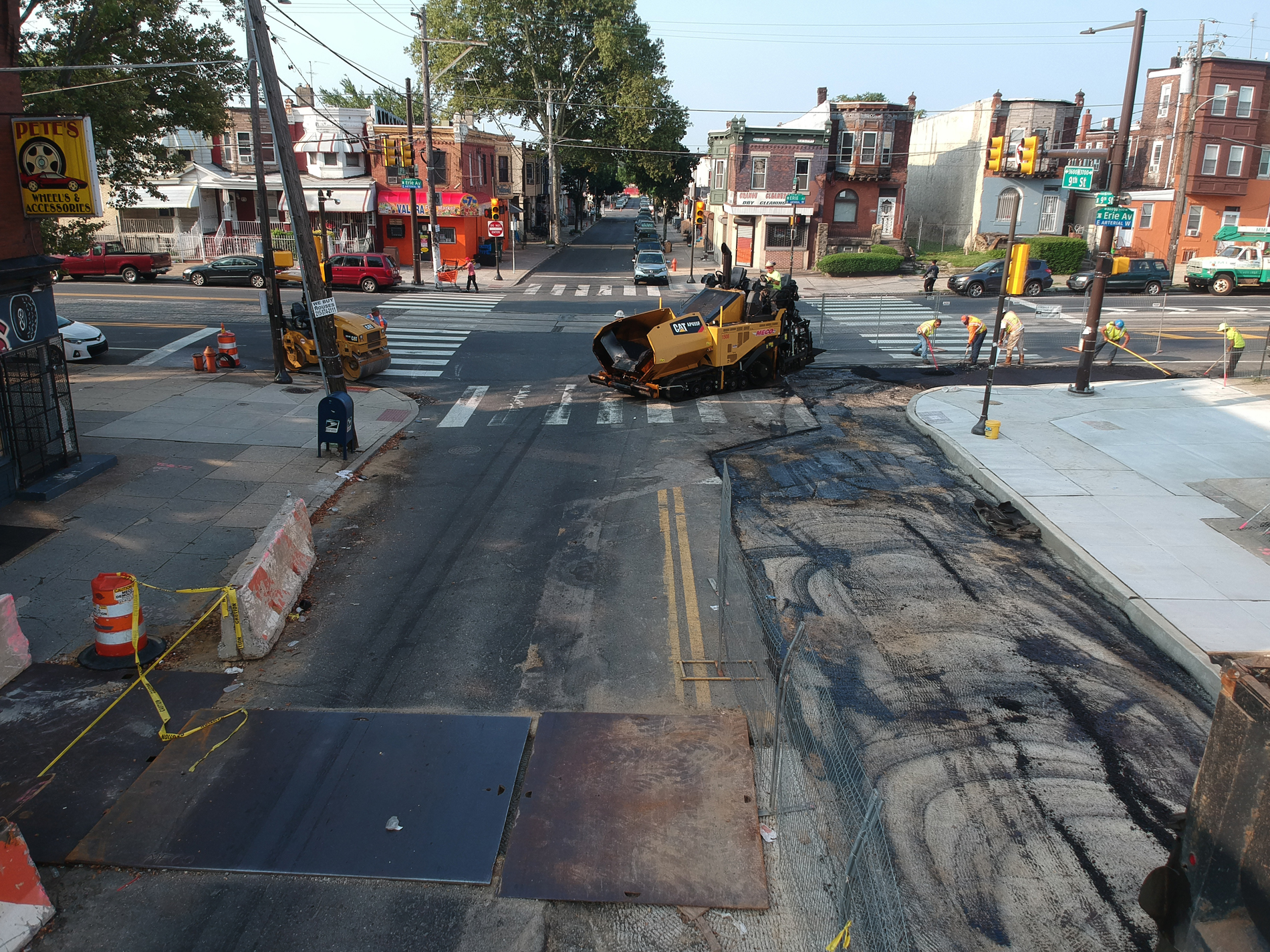 BIRNEY HIGHWAY & CROZIERVILLE ROAD ROUNDABOUT
(COMPLETED 2018)
SCOPE:
Demolition of existing highway infrastructure. Installation of new concrete curbing, Penndot Type-C inlets, storm manholes, pavement drains,and 18″ RC piping. Roadway resurfacing involved laying an 8″ Superpave base course with a 2.5″ binder course, and a reinforced concrete truck apron.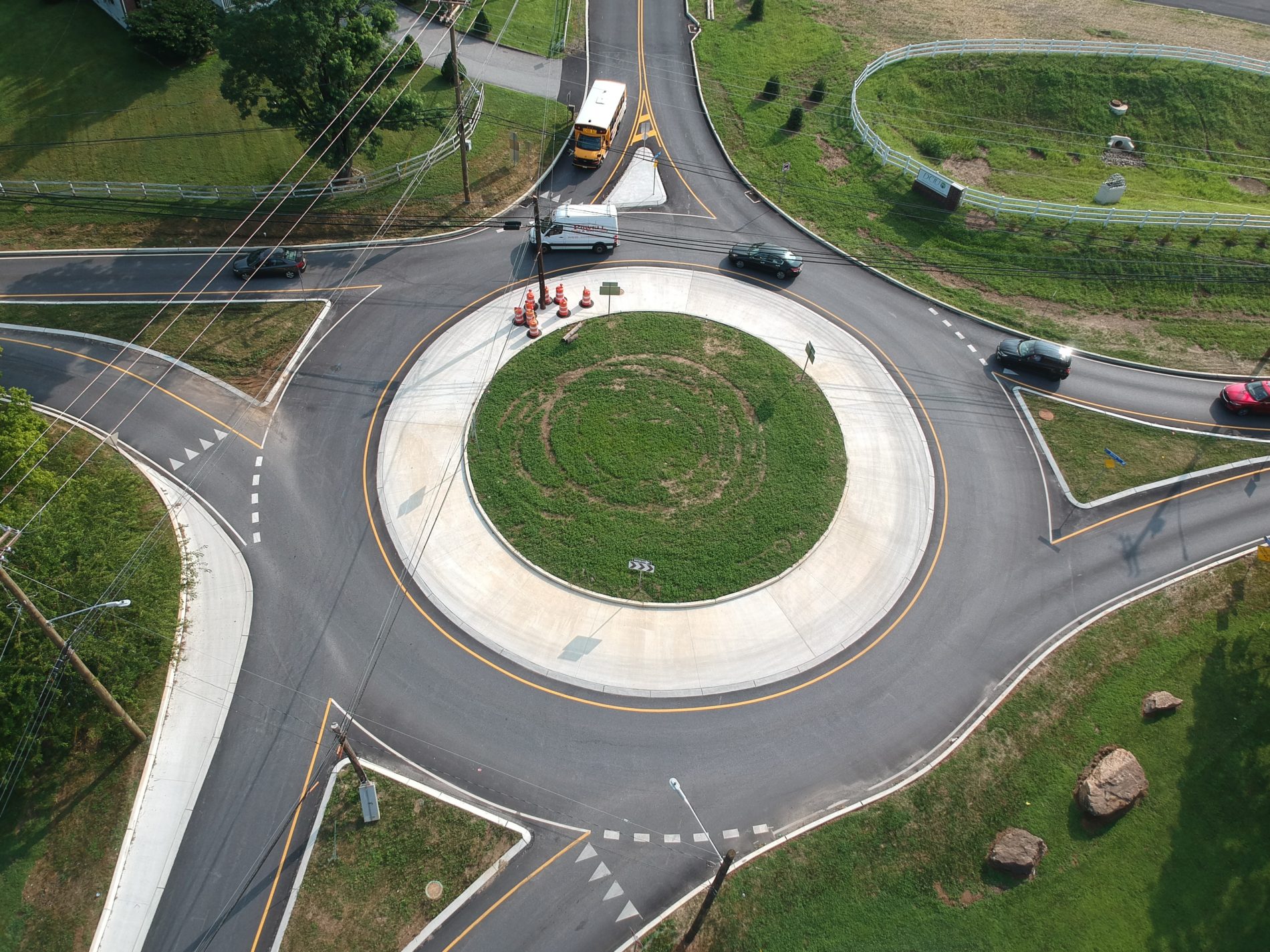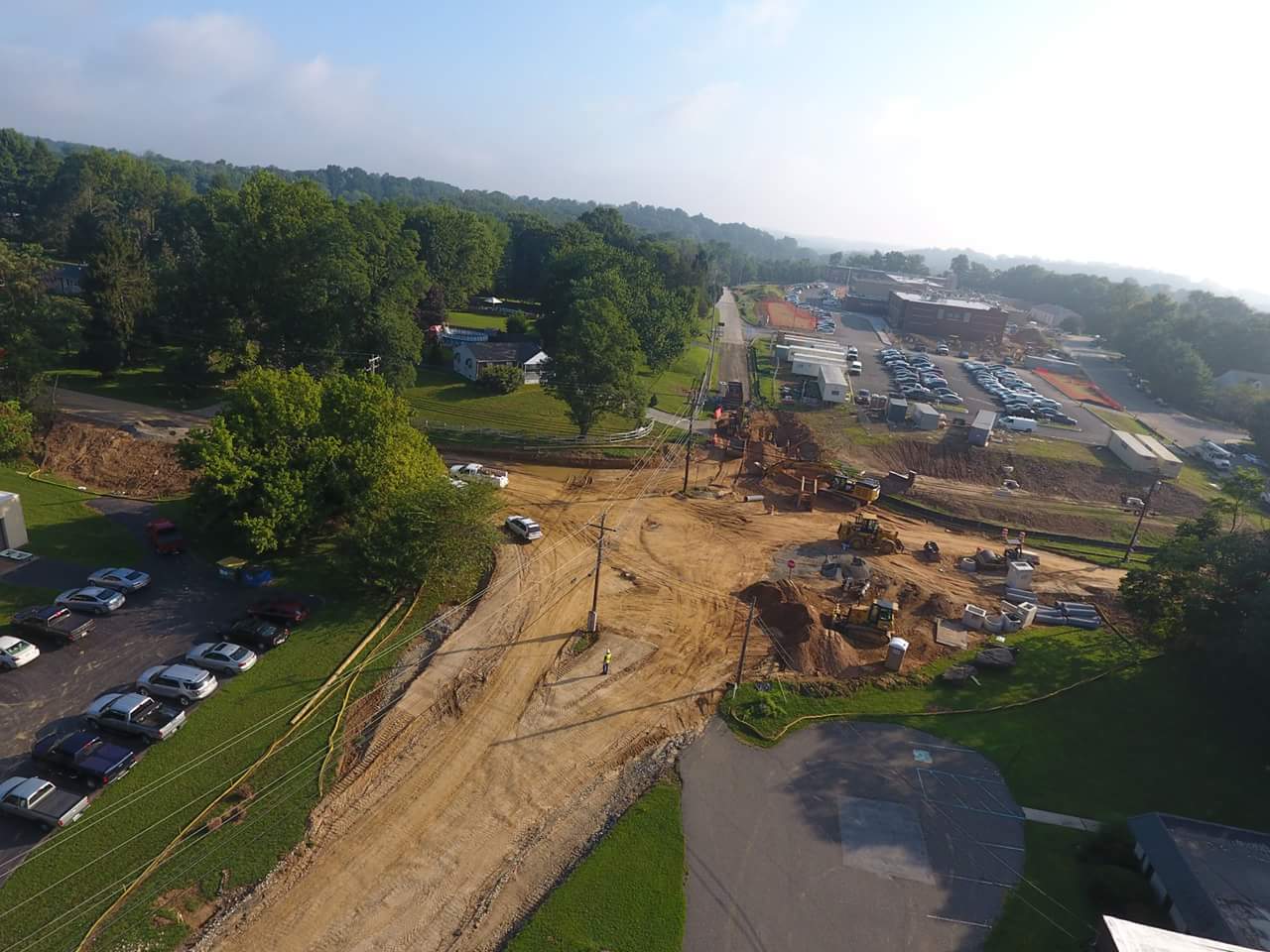 PA TURNPIKE I-276 AND INTERSTATE I-95 INTERCHANGE
(COMPLETED 2017)
SCOPE:
Connection of Interstate 95 and the Pennsylvania Turnpike in Southeastern Pennsylvania. It consisted of the design and construction of 1.4 miles of I-95 within Bristol Township in Bucks County, PA.  The project also included noise wall extensions, four stormwater ponds, a designed roadway drainage system, and pavement markings and delineations.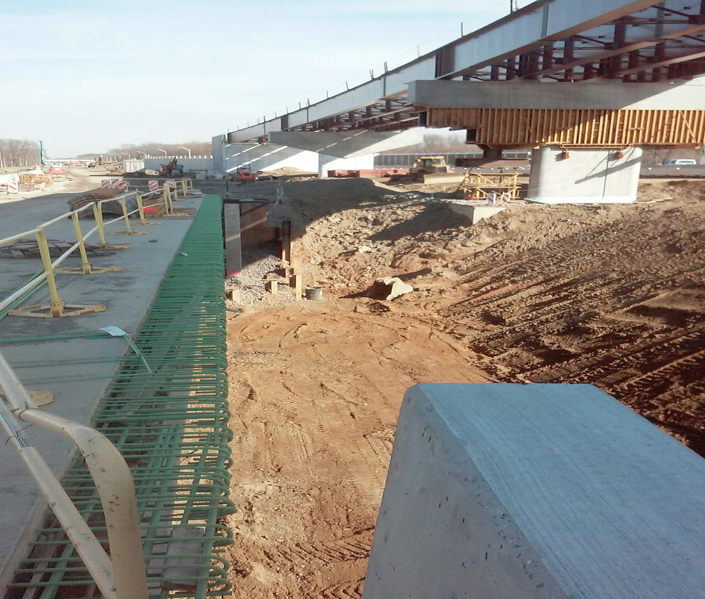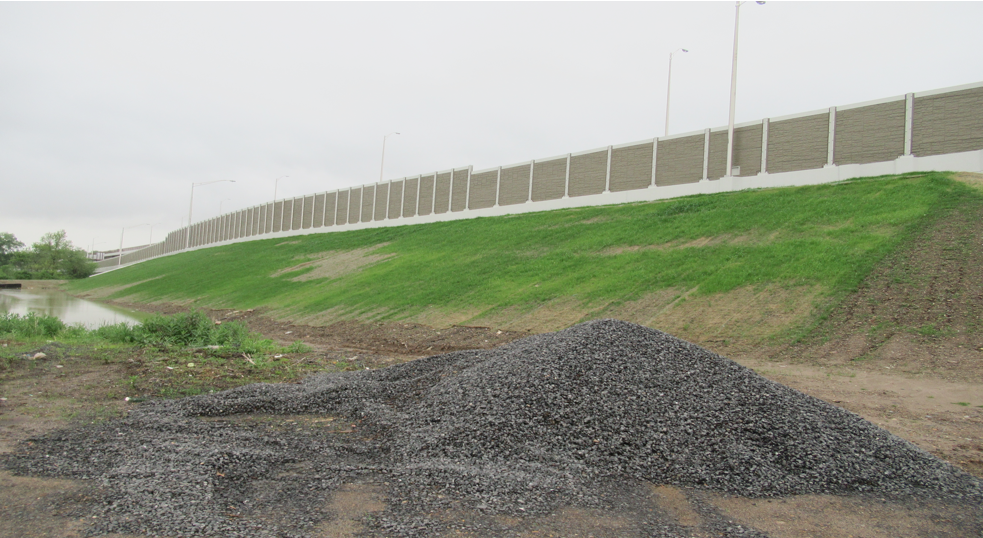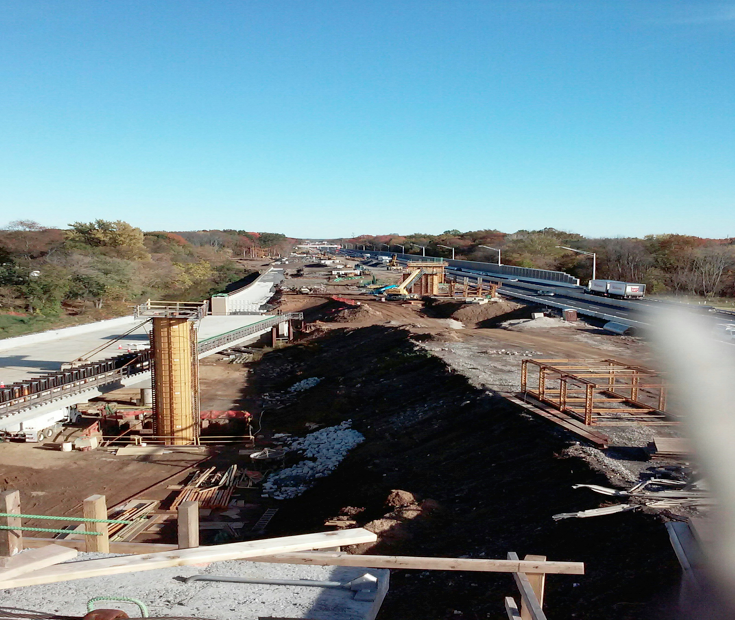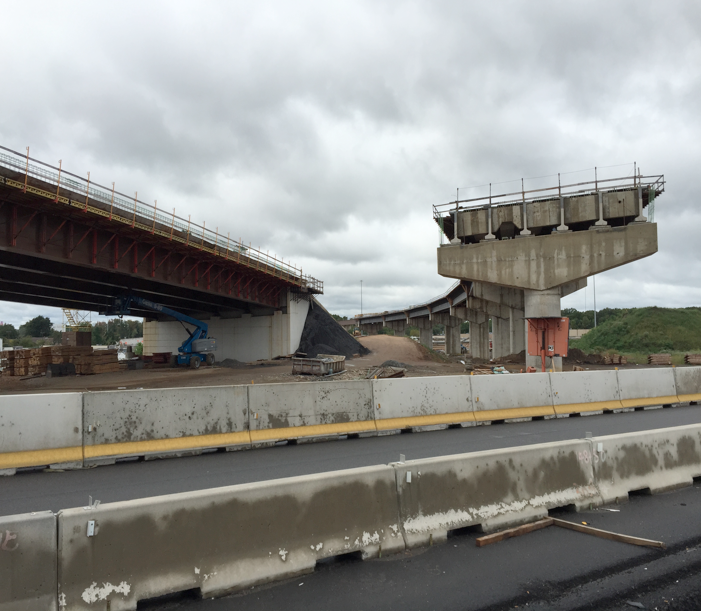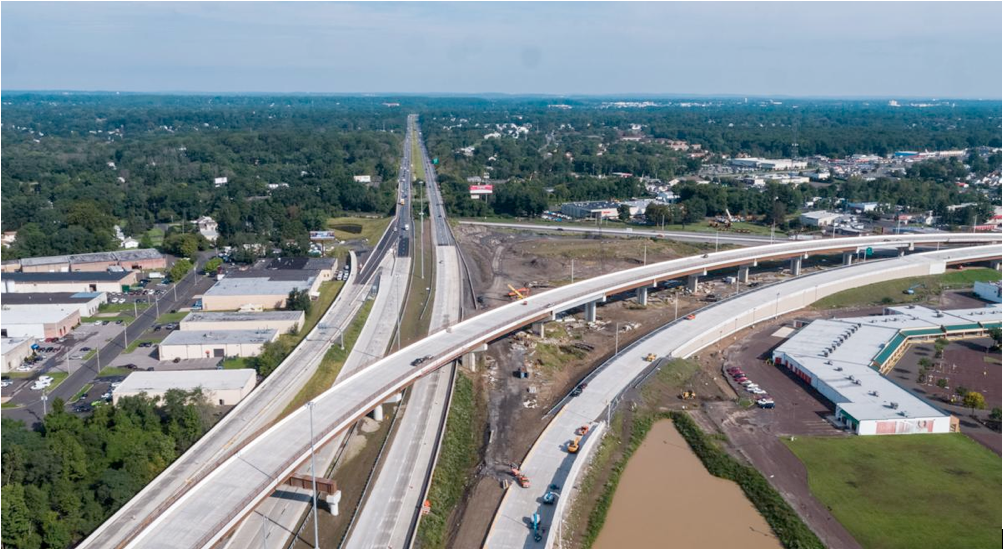 WOODMERE ART MUSEUM GREEN PARKING INITIATIVE
(COMPLETED 2017)
SCOPE:
Woodmere Art Museum stormwater management was designed to:
• Infiltrate the 3.4″ storm (2-year/24-hour storm event)
• Manage and treat for water quality storm events up to and including the 100-year/24-hour storm event
• Address the needs of the Wissahickon Creek watershed and conceived to alleviate flooding in watershed
• Disconnect 59,500 sf of impervious surface from the City of Philadelphia's storm sewer system
• Create a treatment train of both nonstructural and structural Stormwater Management Practices (SMPs)
• Nonstructural SMPs: open space preservation, tree preservation, and native tree and meadow plantings
• Structural SMPs: filter strip, pervious pavement, infiltration basin, bioswale, and step-pool system
The Museum's overflow parking lot was designed with reinforcement mesh to create a grassed parking area, preventing the creation 1600 sf of impervious surface.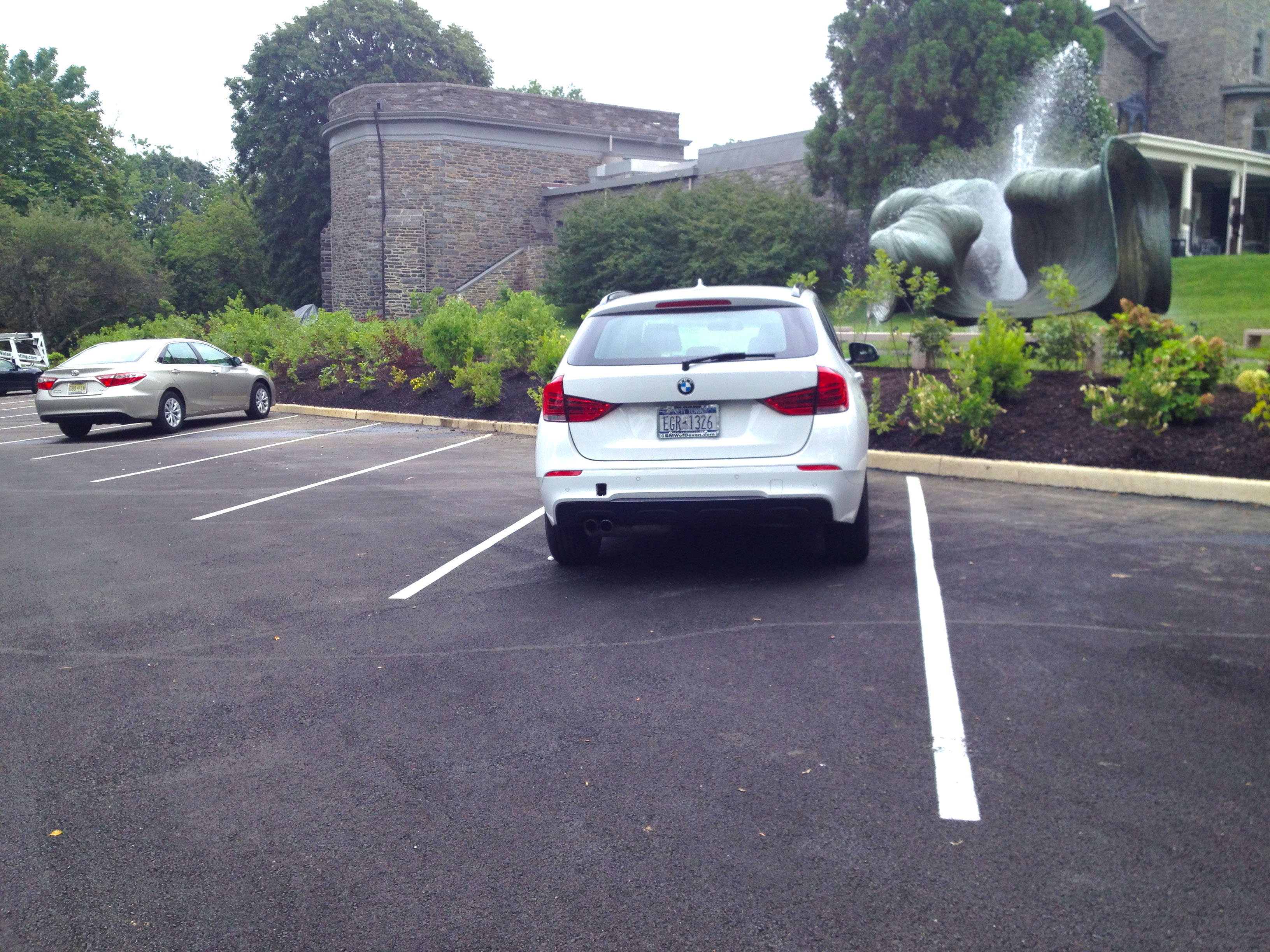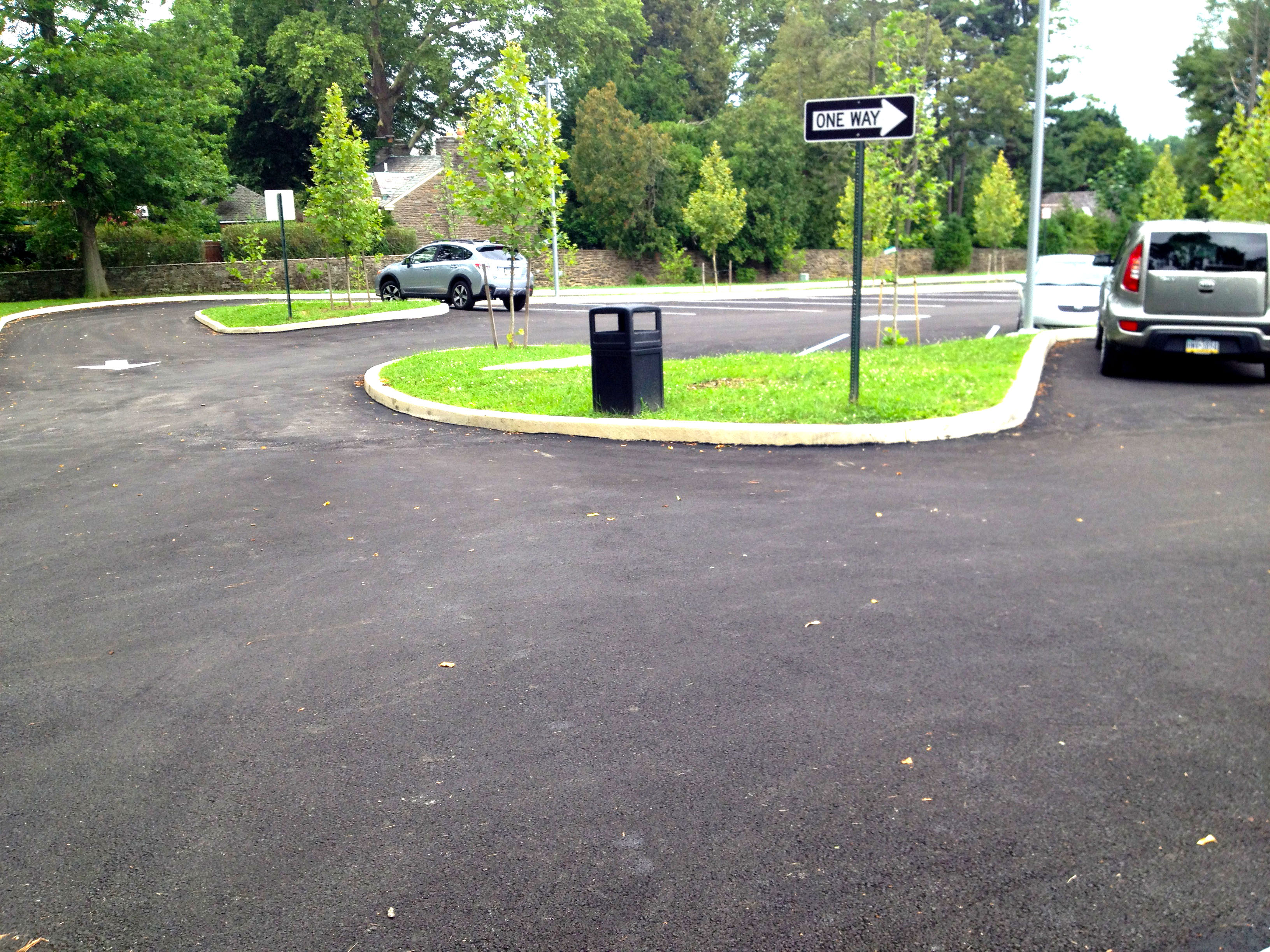 LENAPE MIDDLE SCHOOL PARKING LOT
(COMPLETED SEPTEMBER 2018)
SCOPE:
Removal and disposal of the old parking lot surface and laying new asphalt throughout the school's entire parking lot. The project was completed ahead of schedule.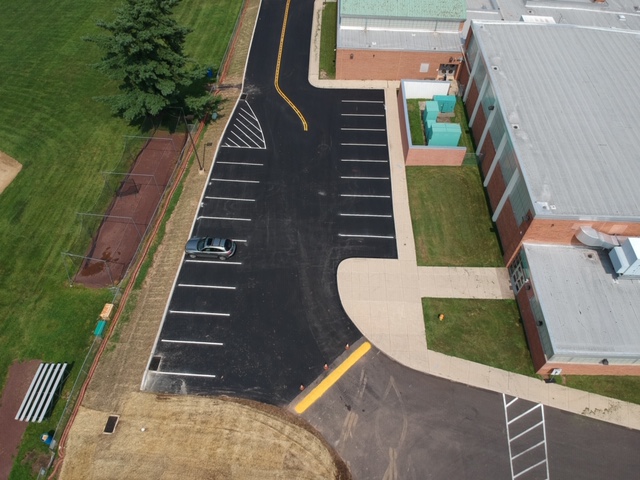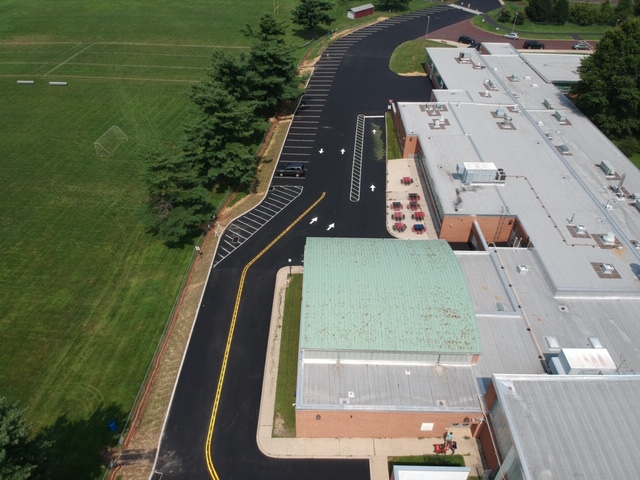 CEDAR AVENUE RECREATIONAL PARK
(COMPLETED NOVEMBER 2018)
SCOPE:
Demolition of existing structures and the construction of a new recreational complex. The complex included new trails, landscaping, stormwater management and fencing.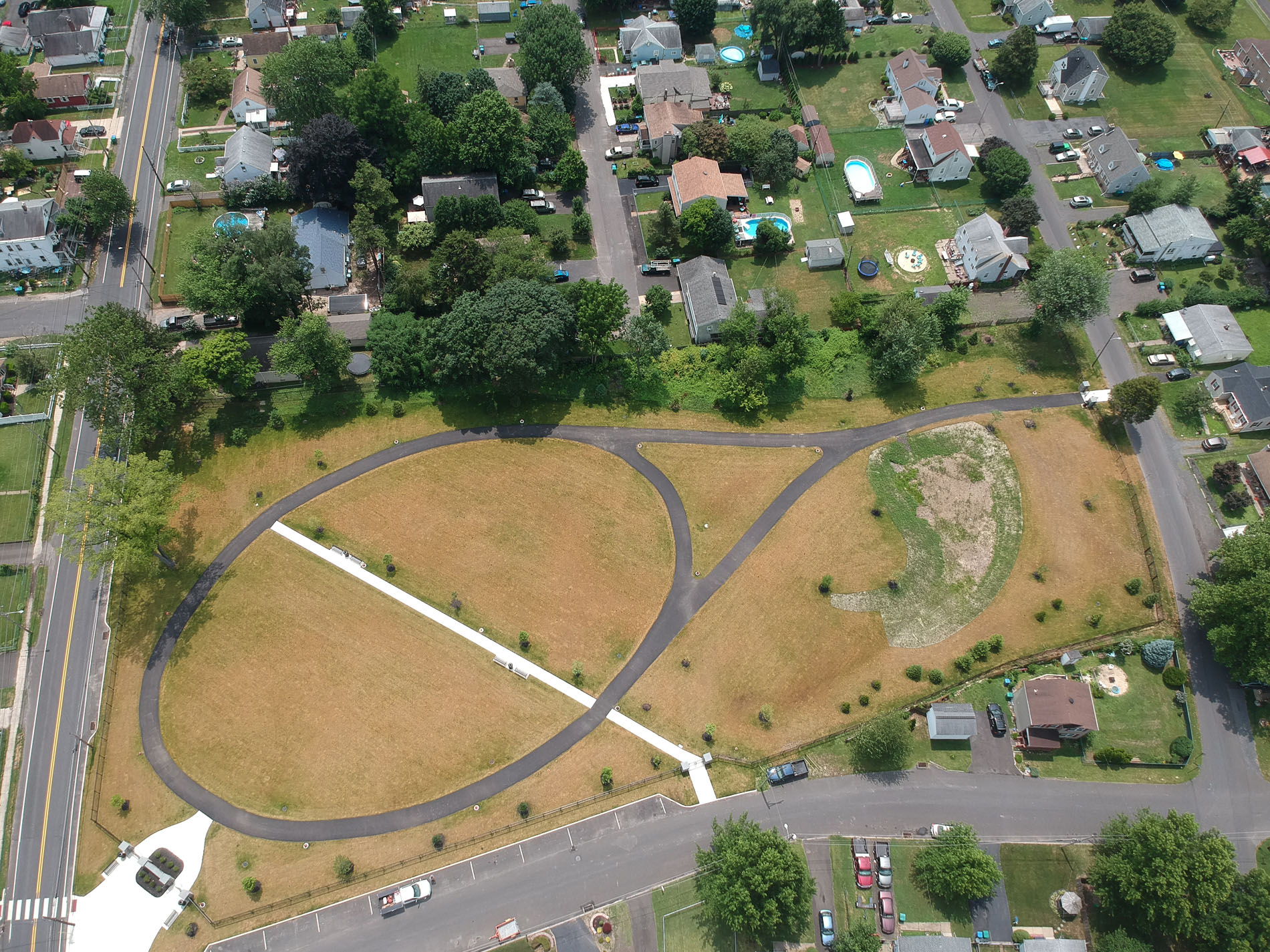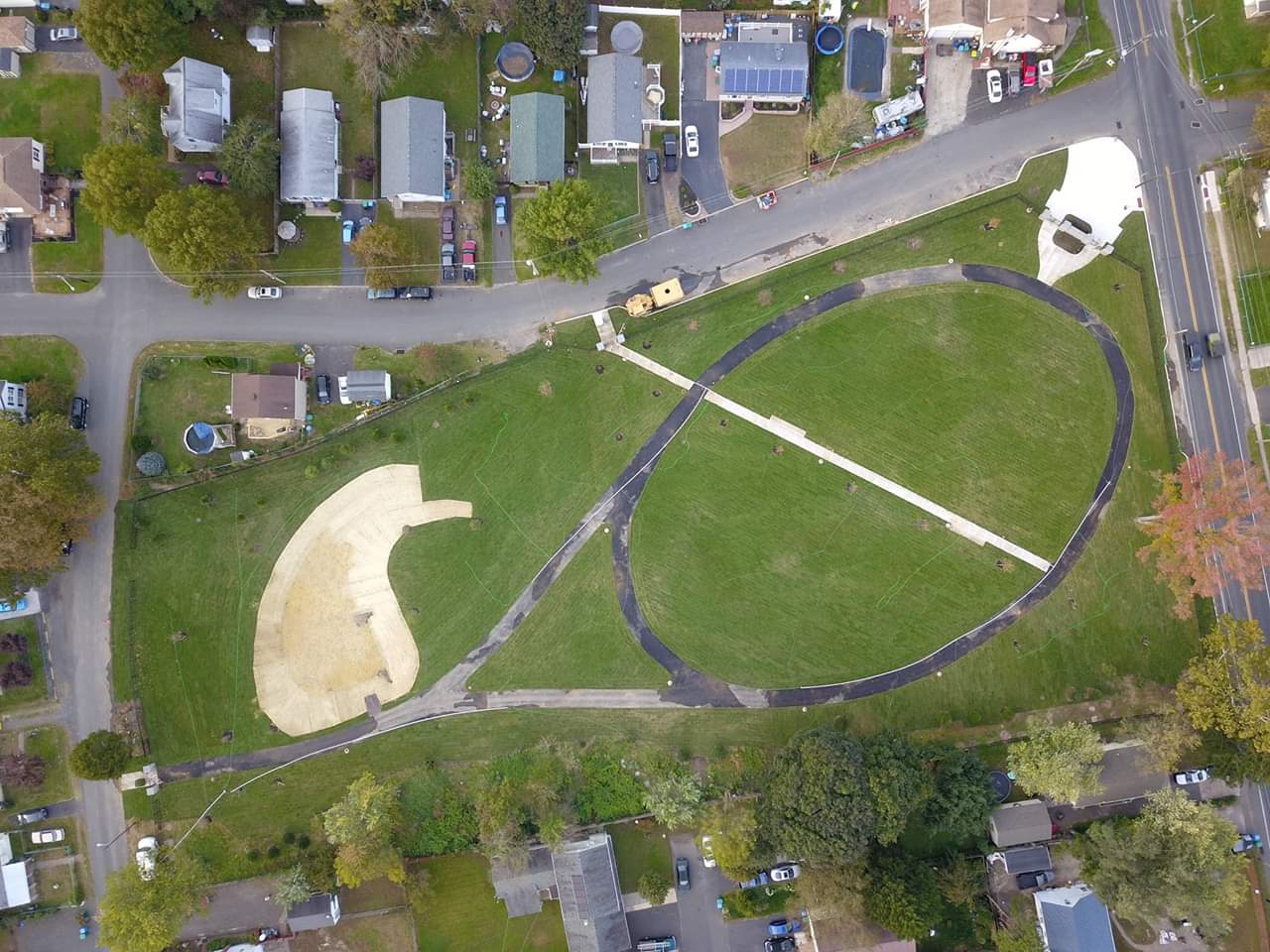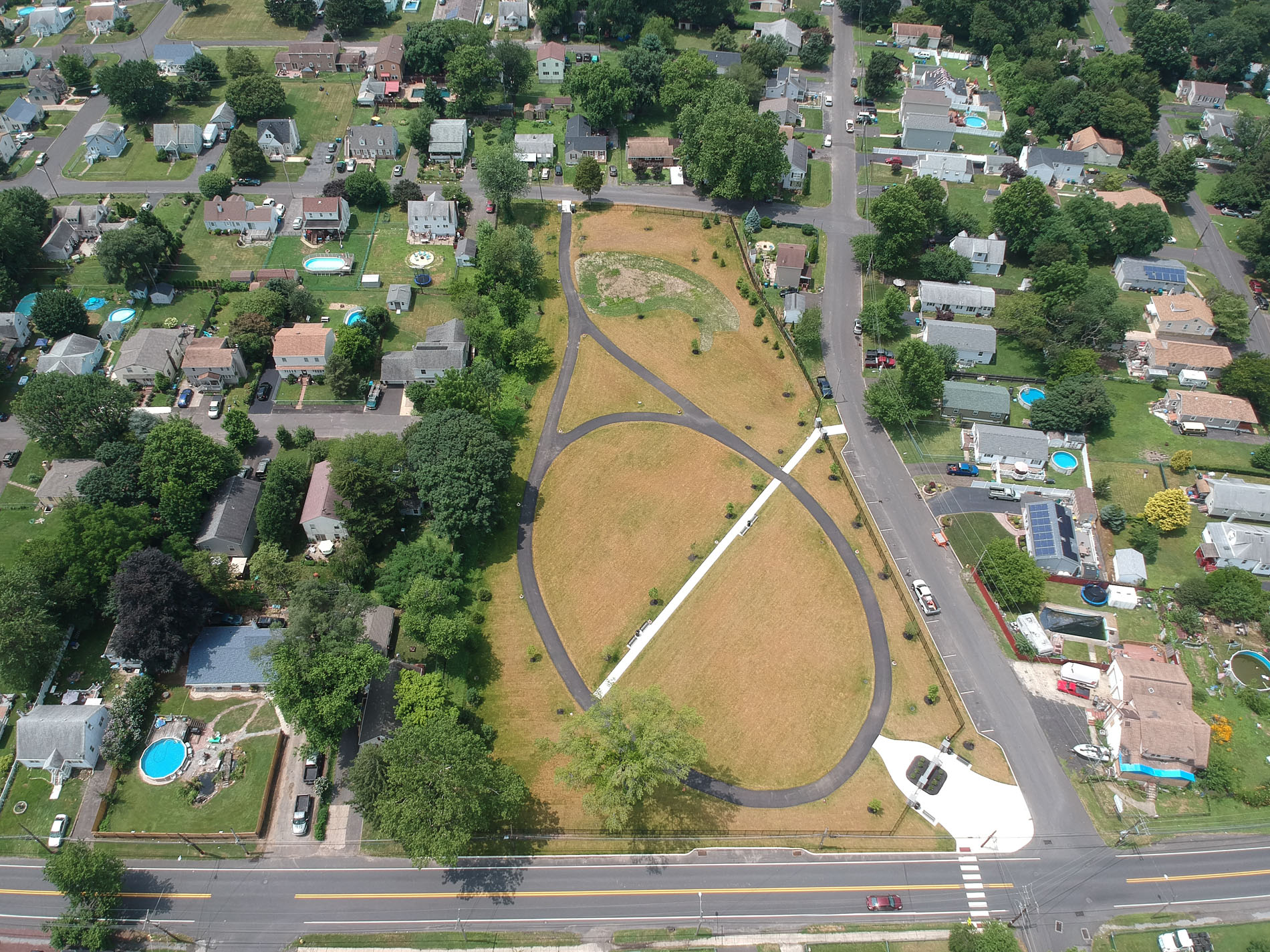 (COMPLETED 2016)
SCOPE:
Demolition and excavation of the site with significant rock mass removal. A precast flume was installed in order to re-route water drainage. Stabilization of the rock face and highway reconstruction were additional phases of the project.
The final contract price approximated $9,000,000.