2222 MARKET STREET
PHILADELPHIA, PA

(Duration – 8 Months. Client – IMC Construction)
SCOPE:
For this particular project, Meco was tasked with the challenge of the demolition of existing buildings on site, bulk excavation, driving of soldier piles and lagging, along with the underpinning of foundations for nearby existing buildings on Philadelphia's Market street. The site also entails water, storm sewer and under drain connections for the proposed 17-story building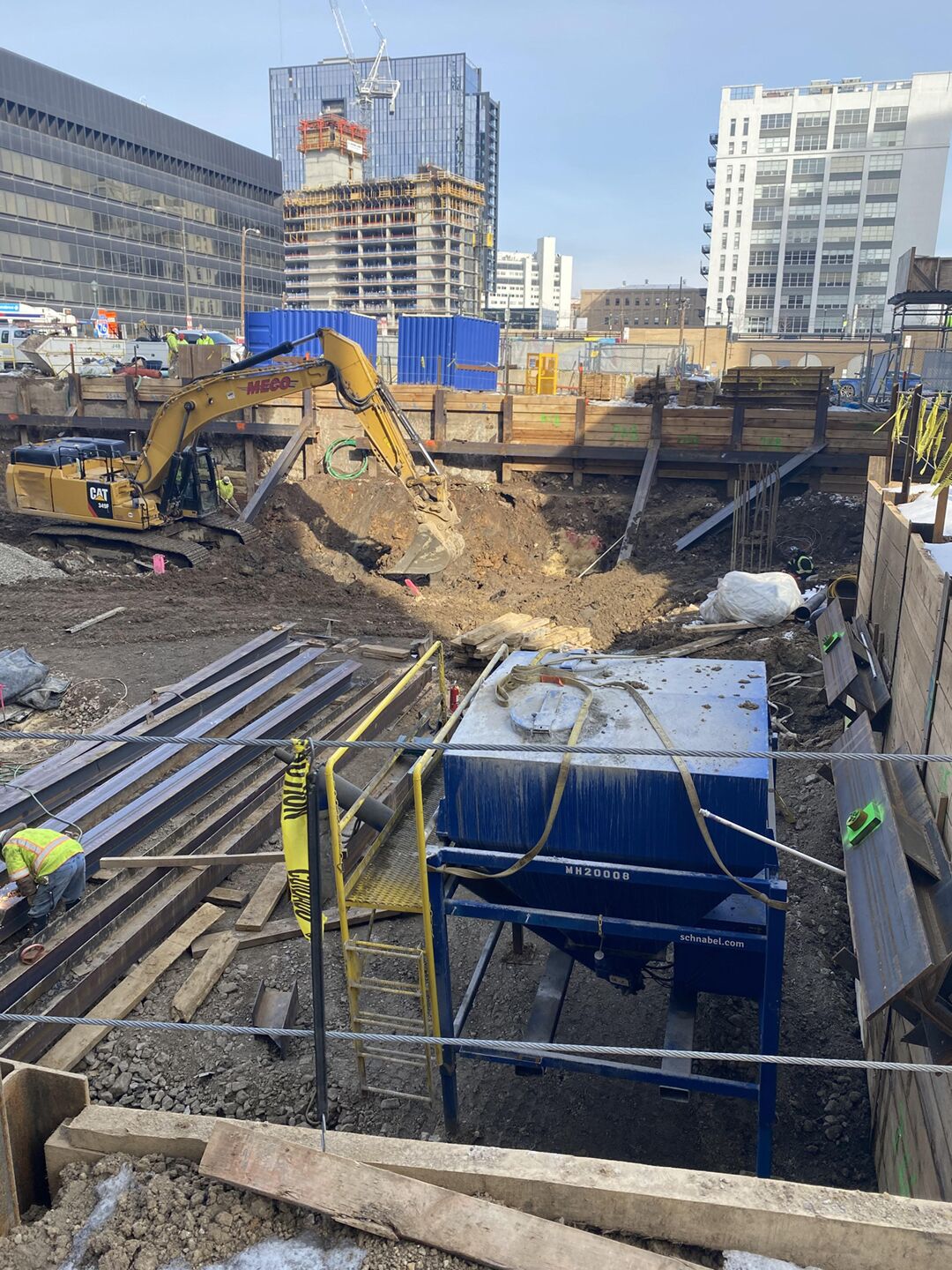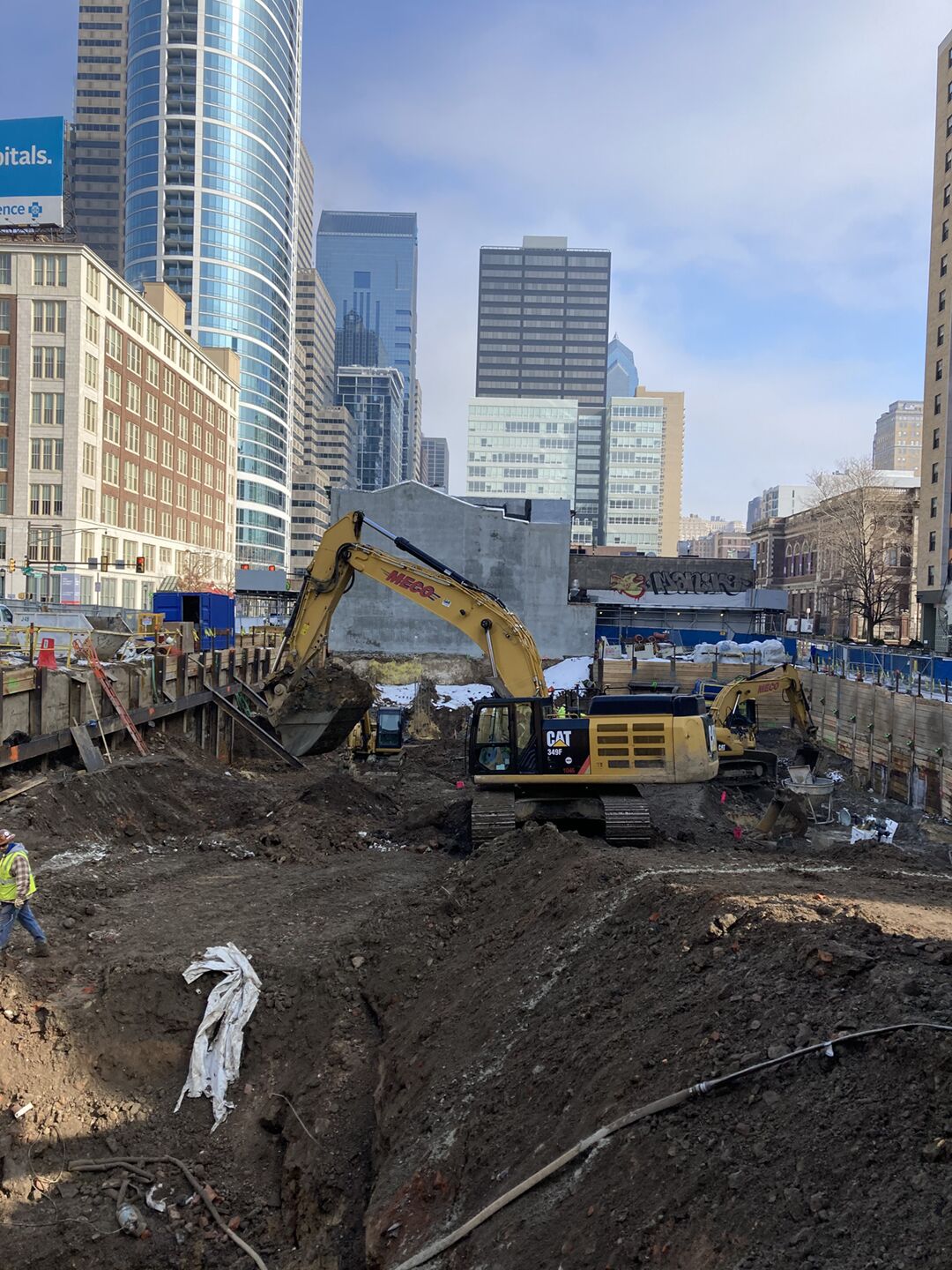 WARMINSTER COMMUNITY PARK
WARMINSTER, PA

(Duration- 6 Months)
SCOPE:
Warminster Community Park is currently a site remediation project located in Bucks County, PA. Meco Constructors is the General Contractor on site responsible for all earthmoving, soil remediation, storm, sanitary and mill & overlay. This particular project was broken out into two phases — one for a DCNR grant and another with a RACP grant from the township. The project also includes a new pre-cast pavilion with electric and sewer amenities.
Scope of work:
• 1,600 LF of stormwater Installation
• Sanitary Force-main
• 13,000 SY of mill & overlay
• 20,000 SY of topsoil amendment for new athletic fields
• Four new state of the art basketball courts
• Two new baseball fields including sod installation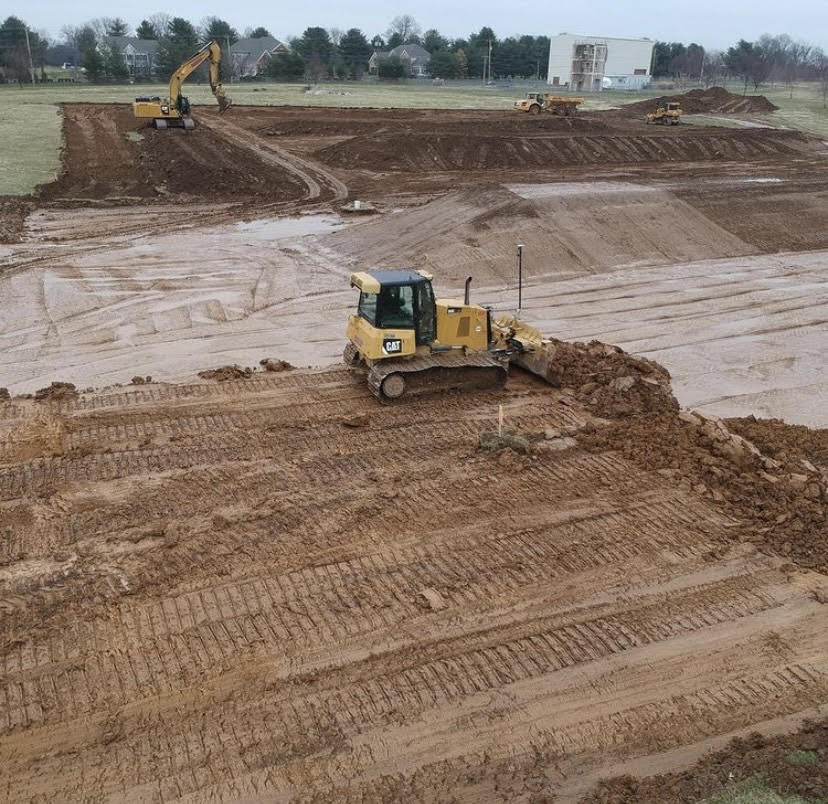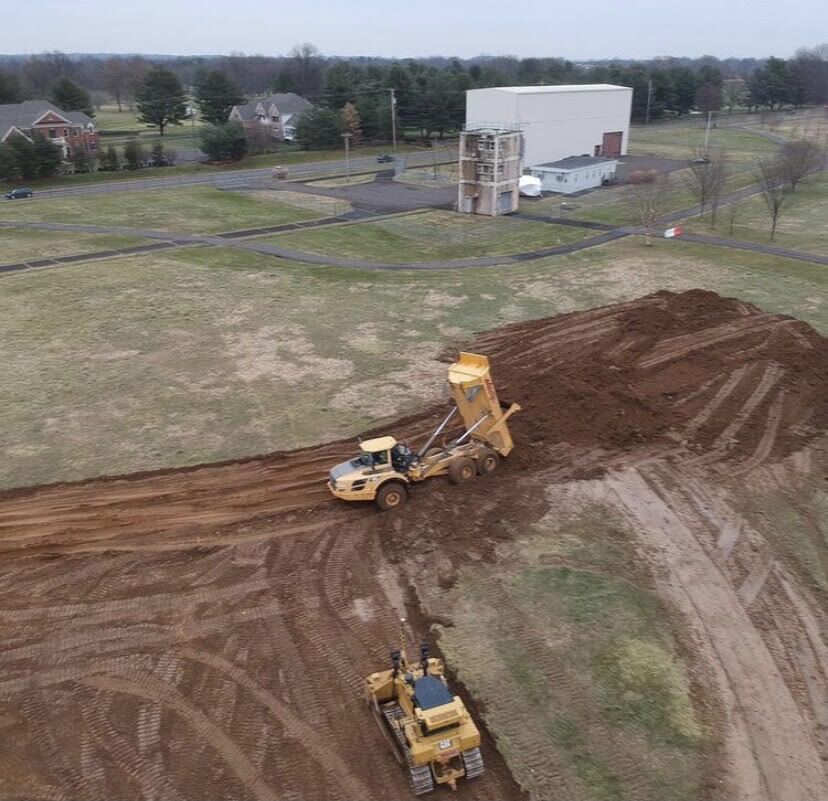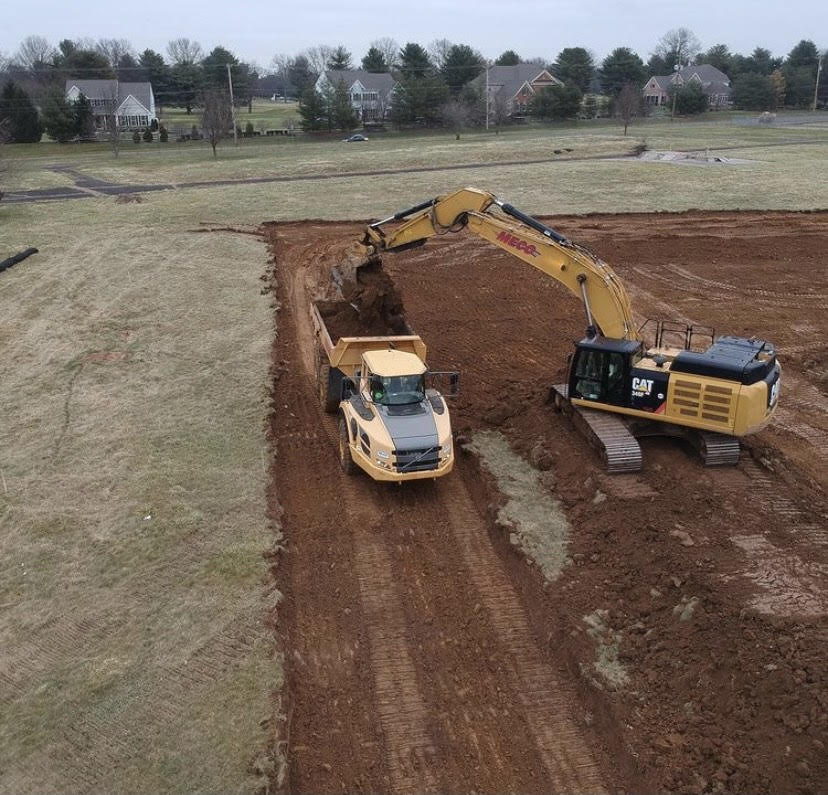 PIAZZA TERMINAL
NORTHERN LIBERTIES, PHILADELPHIA
SCOPE:
The Piazza Terminal project is the construction of new high-rise apartment complexes in Northern Liberties, broken out into seven separate buildings. The site contract involves bulk excavation for subgrade of building slabs, excavation of 250+ foundations along with the removal and processing of existing foundations from the former Schmidt's Brewery. The site also includes a 17,000 sq. ft underground detention basin, domestic water and fire connections along with storm and sanitary for the proposed apartment complex.
The total contract value approximates $3,500,000.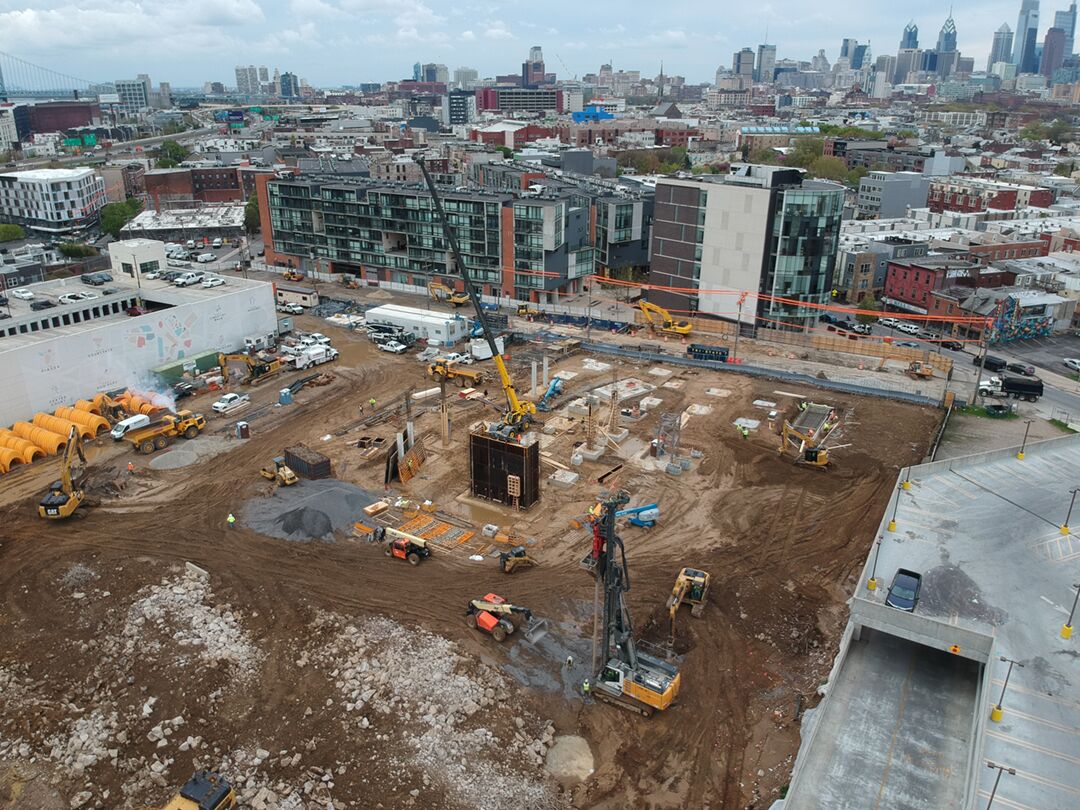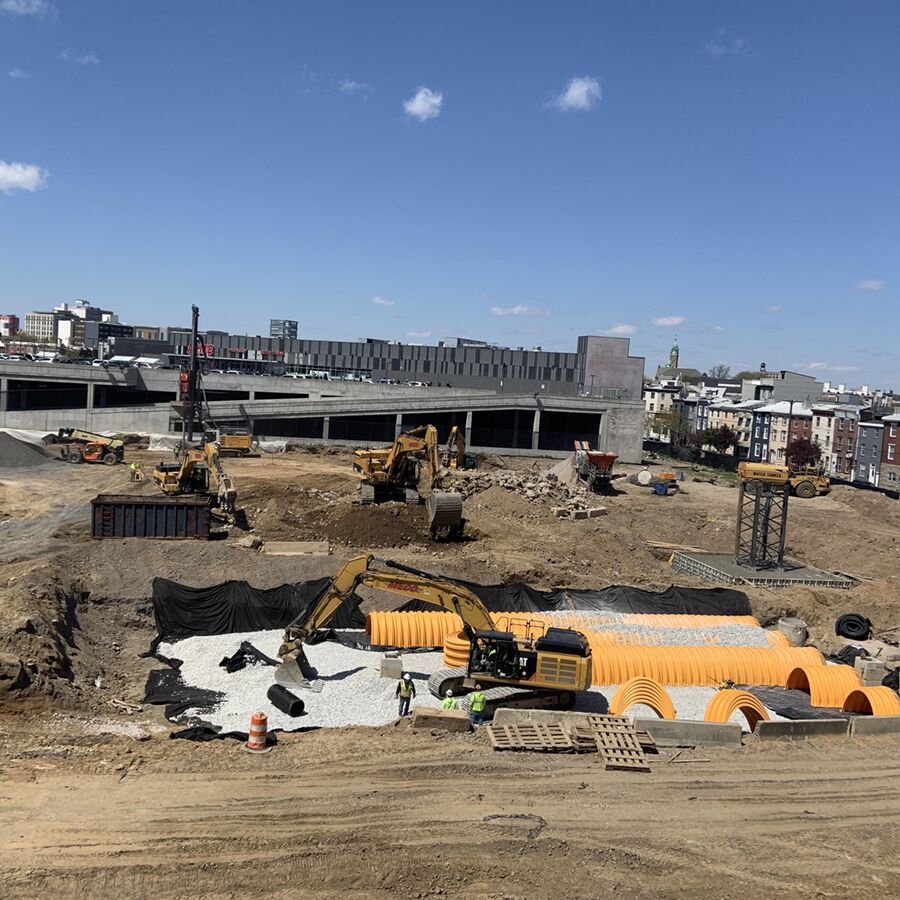 MIXED USE PROJECT
COATESVILLE, PA

SCOPE:
Sitework redevelopment for the land parcel located at 1926 East Lincoln Highway, Coatesville, PA, consisting of the milling of existing asphalt paving in parking lots, site demolition, excavation and grading. Installation of site improvements including a utilities basin, water meter pit, curbing, asphalt paving and markings, signage, sidewalks, bollards and landscaping.
Contract Value approximates $1,000,000.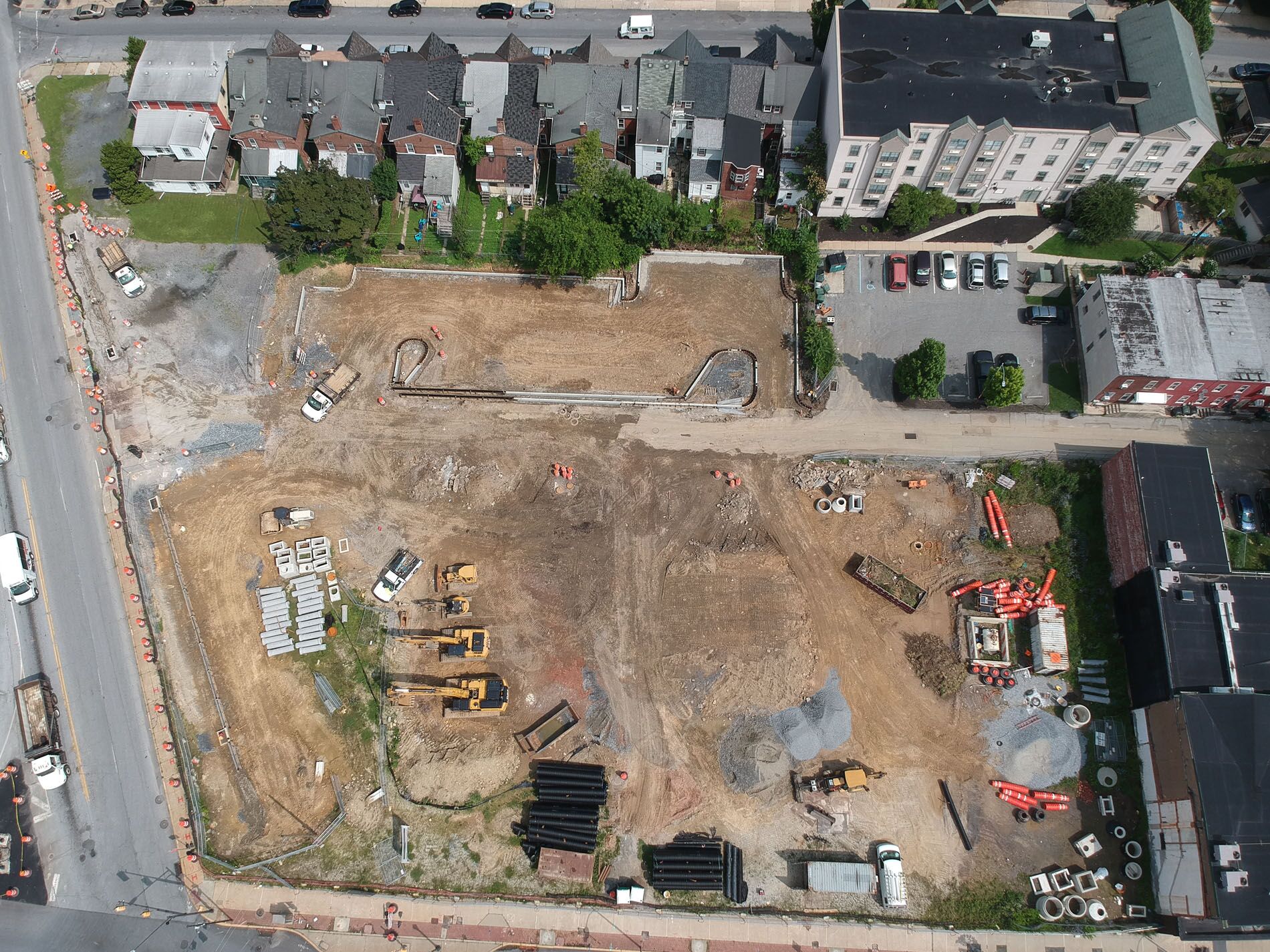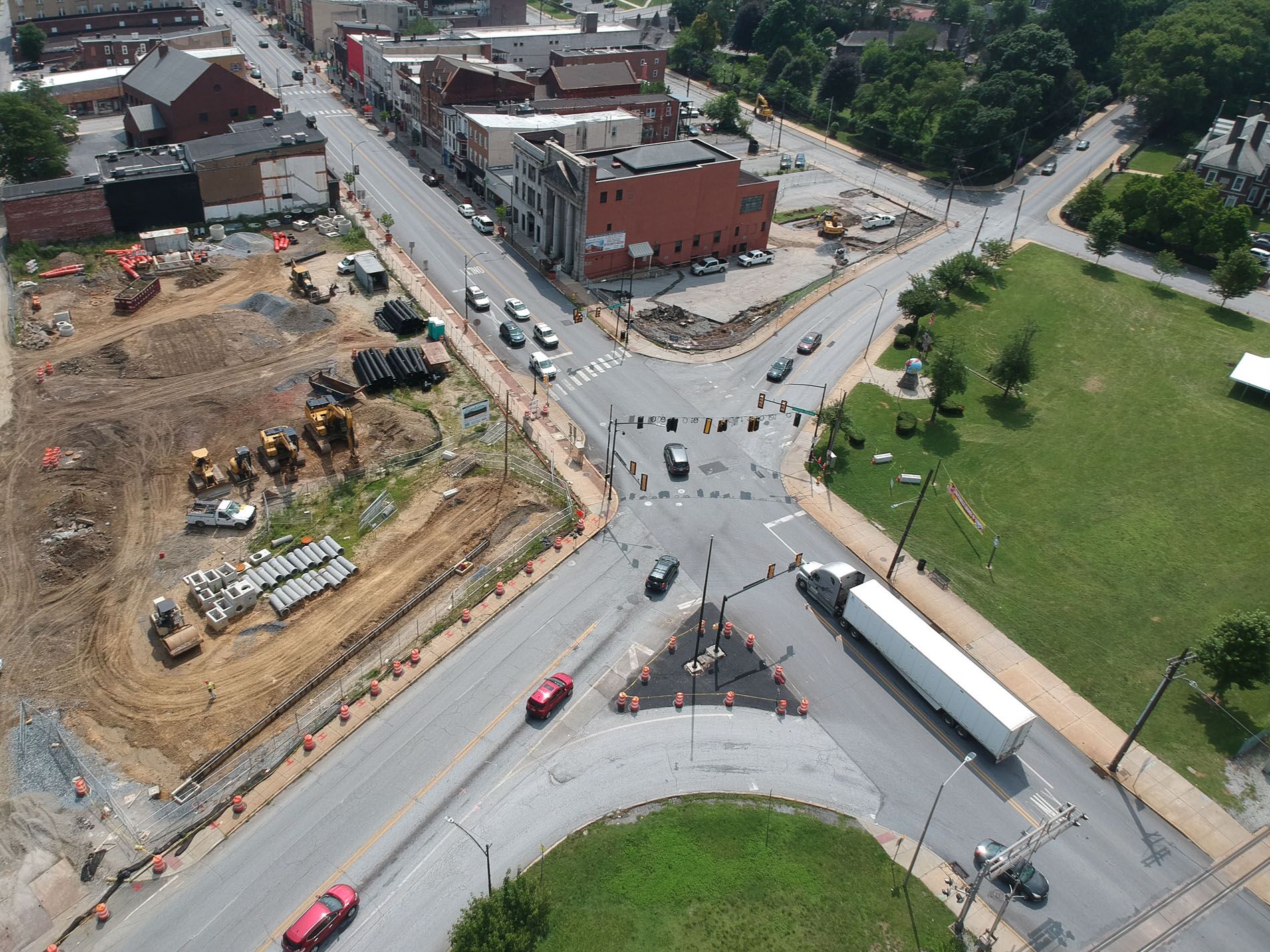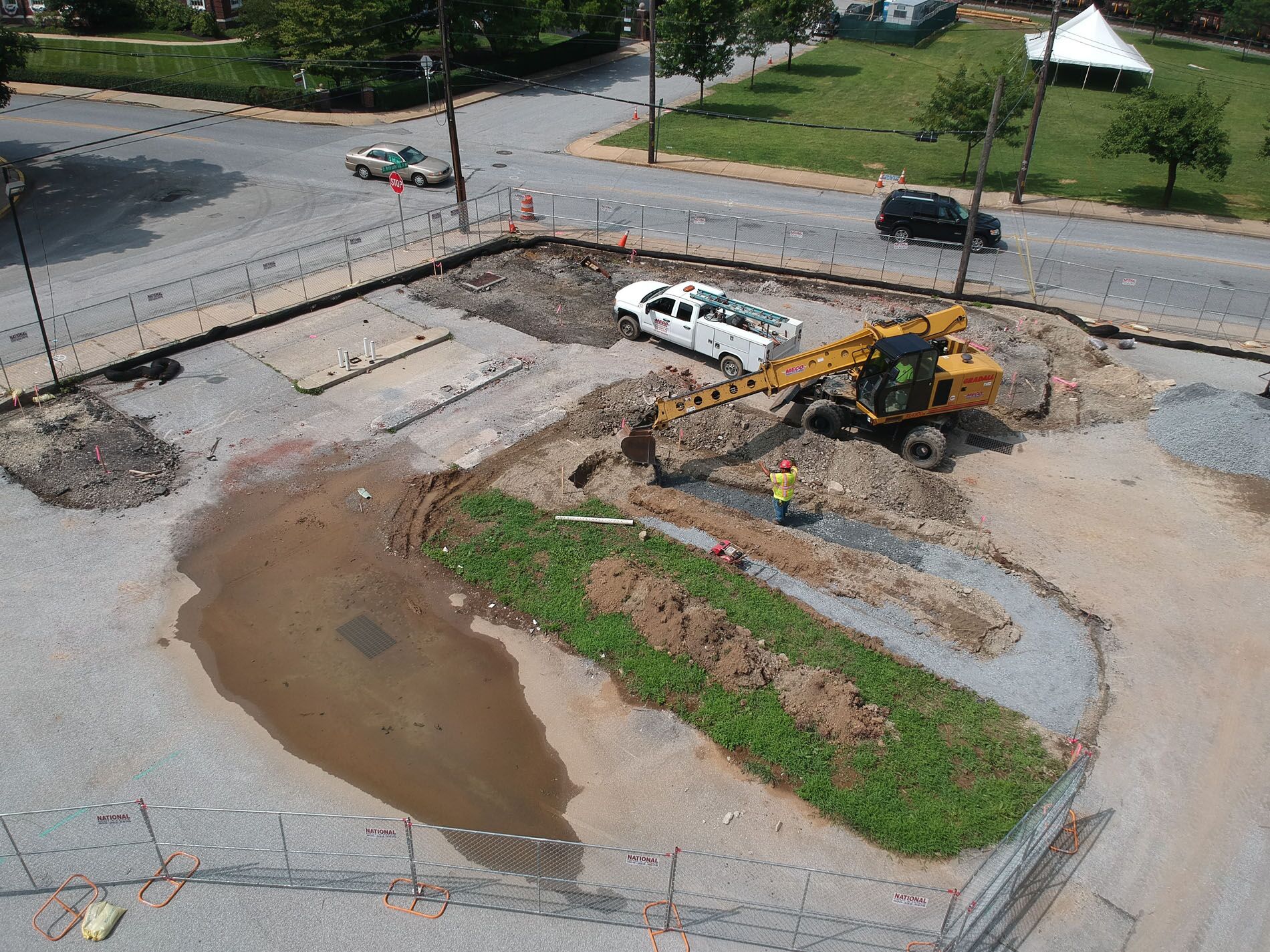 AMAZON WAREHOUSE

—
DELRAN, NJ
Client- Graycor Construction
SCOPE:
The Amazon Delran Warehouse Project was a retrofit for the new shipping and receiving facility located in Delran, NJ. Meco performed several crucial installations including new stormwater drainage, sanitary and water utilities, along with 600+ yards of concrete paving for new entrances, loading docks along with curb and sidewalk install. Meco self-performed all the sitework operations with an on-time and in-budget schedule.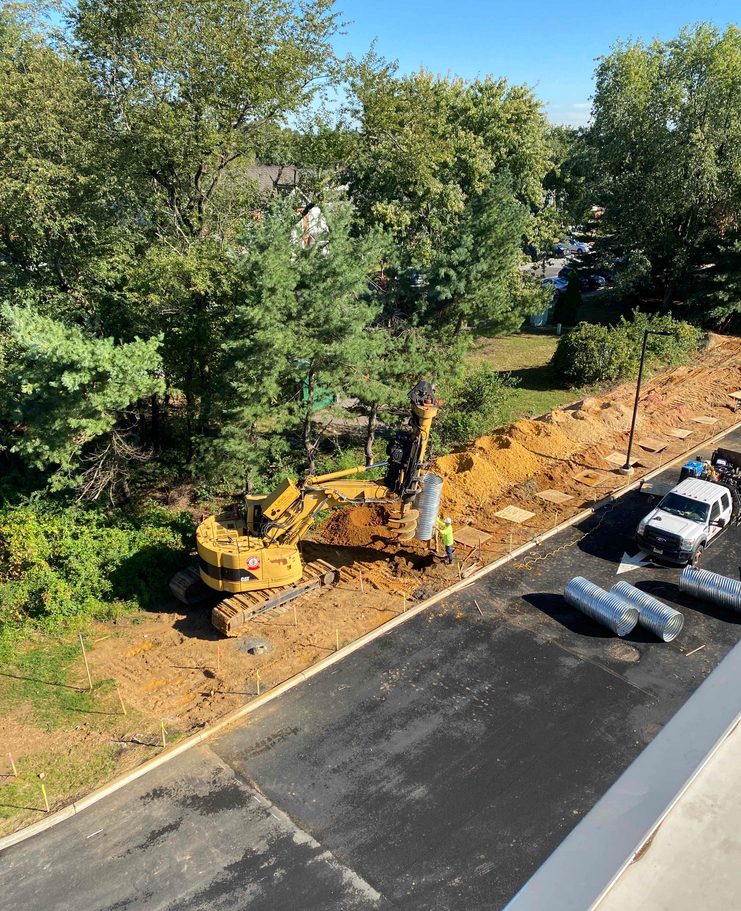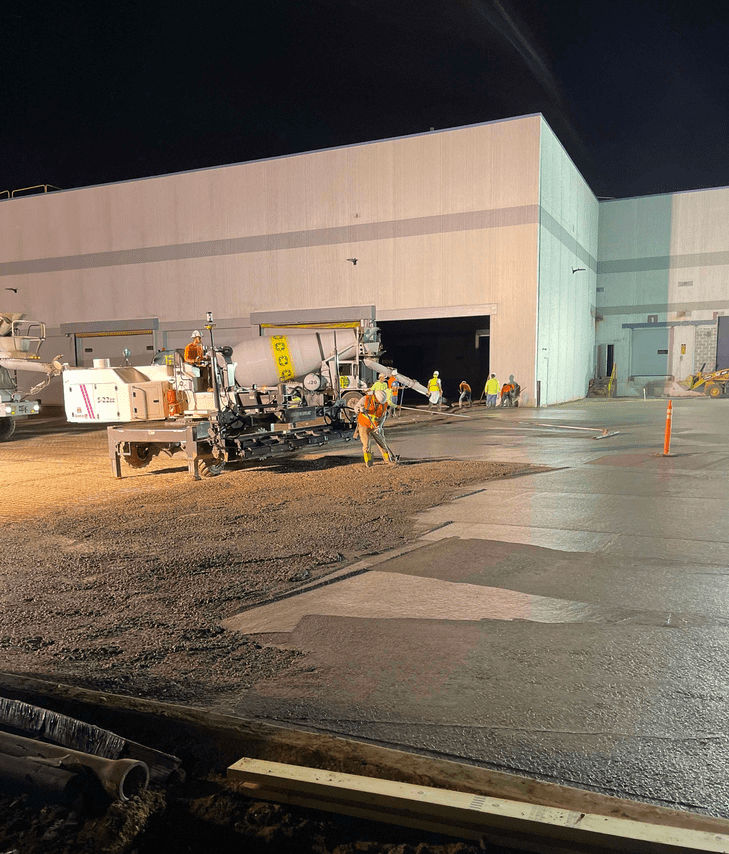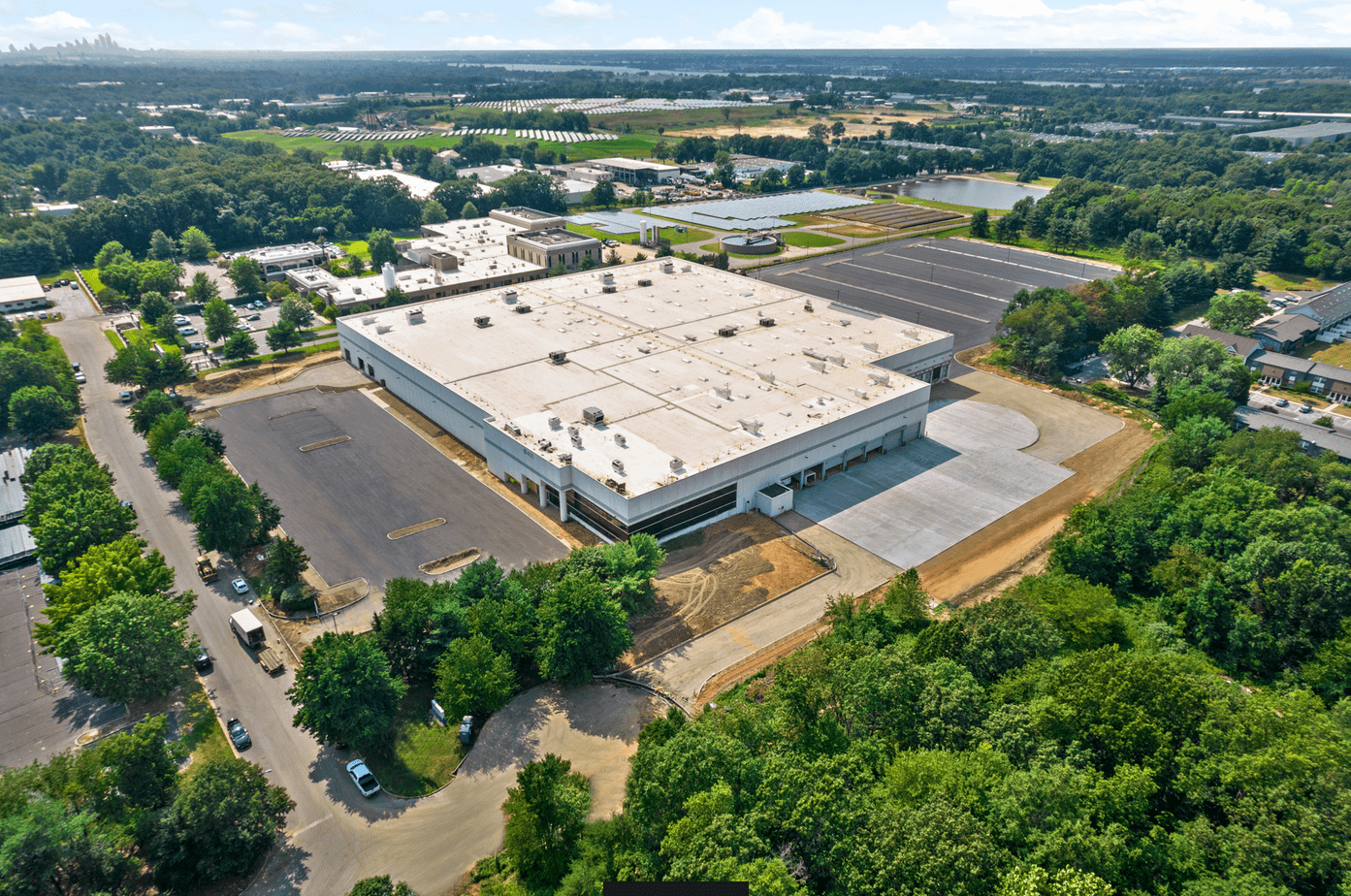 TIOGA MARINE TERMINAL —
THE PORT OF PHILADELPHIA
Duration – 6 months
SCOPE:
The Tioga Marine Terminal project was a new warehouse for the Port of Philadelphia, in order to keep up with the constant influx and delivery of paper products. The warehouse was a 700' X 150' enclosed building requiring helical piles to be driven along with the installation and relocation of new and existing gas, water, electric, stormwater including demolition and relocation of railroad tracks.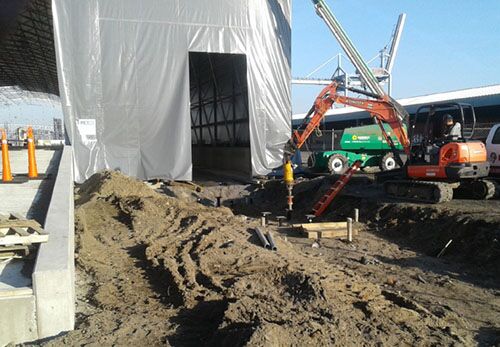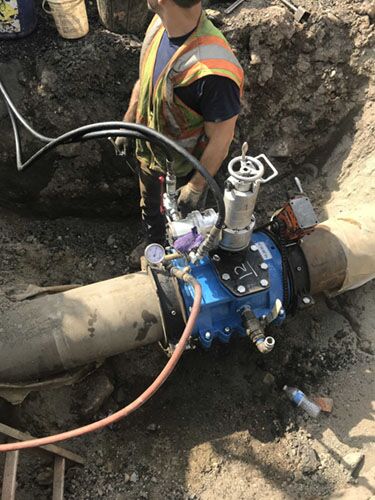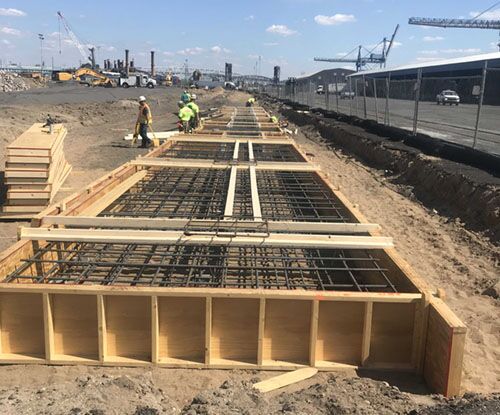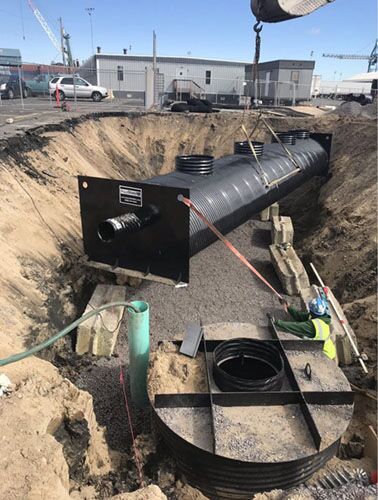 1 BALA PLAZA
CLIENT — DANIEL J. KEATING CO.
Duration – 1 Year
SCOPE:
One Bala Plaza was the rehabilitation to an existing office building located in Bala Cynwyd, PA. The site package included selective demolition of existing stairwells, sidewalks and columns in and around the façade of the building. This particular project was broken out into multiple phases requiring Meco to overcome the difficult task of mill and overlay, traffic control, demolition, granite curb and stormwater catch basin installation.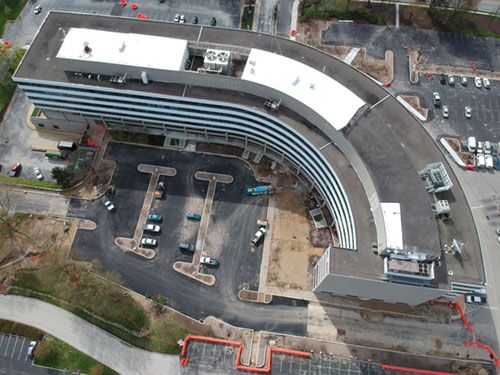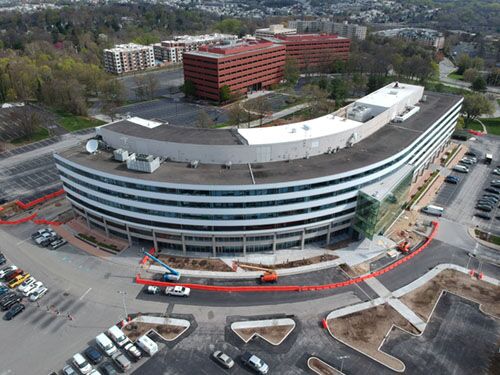 SMEDLEY PARK
SPRINGFIELD, PA
(Duration – 6 Months)
SCOPE:
Smedley Park was a mass earth moving project with over 100,000 CY of soil to be distributed throughout the site. The project served as remediation for the existing park to make way for various athletic fields along with new 8' wide walking trails throughout the park and drainage systems all to provide for public use.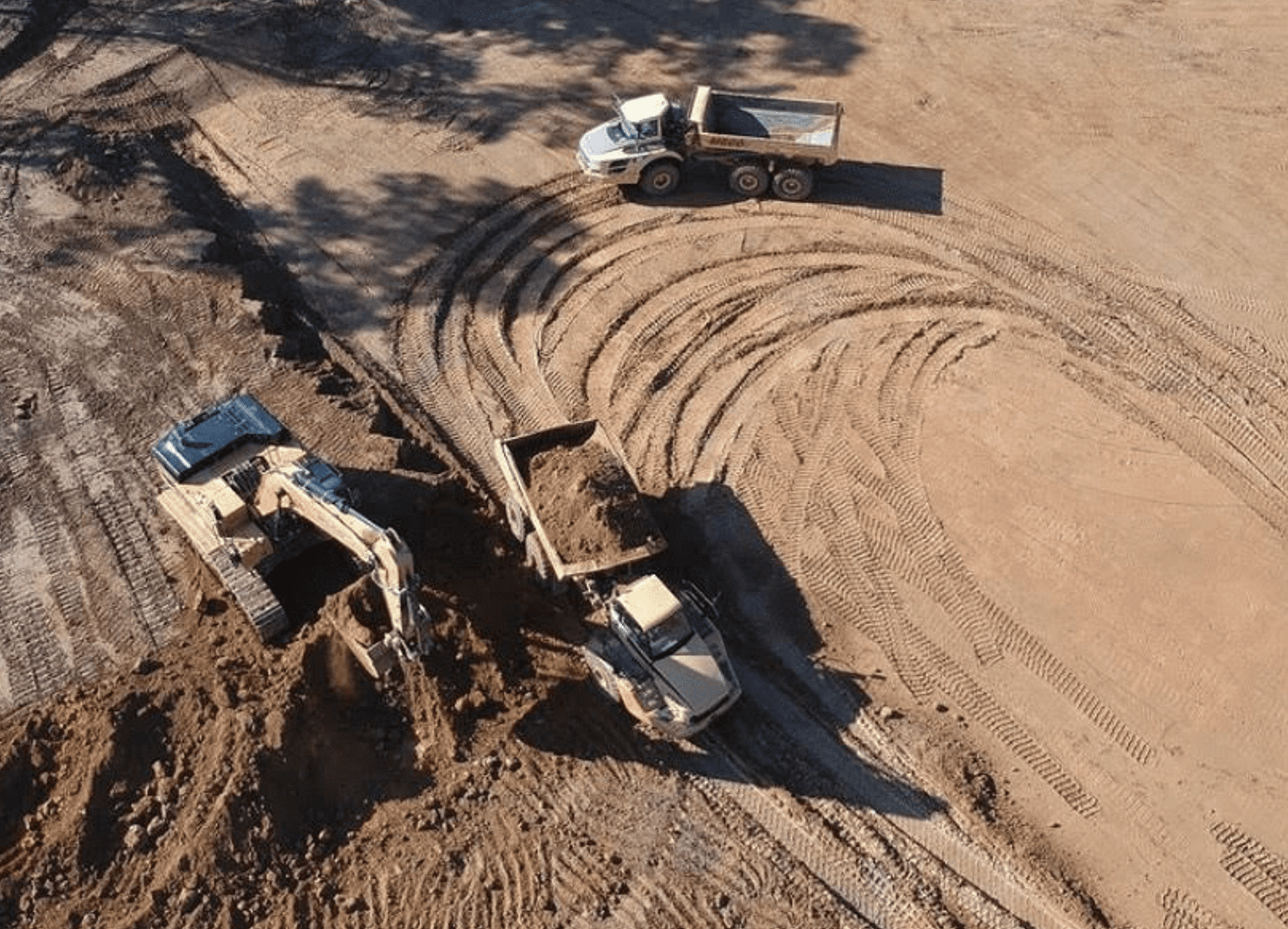 VIRTUA – OUR LADY OF LOURDES PARKING LOT EXPANSION
Camden, NJ
SCOPE:
The Our Lady of Lourdes parking lot expansion project is a 200,000 SF lot for the existing hospital that included 101 trees to be removed, processed and hauled off site, 1500 LF of HDPE, 780 LF of 6″ PVC force-main along with a storm sewer pumpstation. The project also included 12,000 CY of cut to fill for the proposed detention basin that was enclosed with an 850′ EP Henry block wall. The detention basin was comprised of over 4,000 LF of perforated pipe along with a sand and stone storm water drainage filter.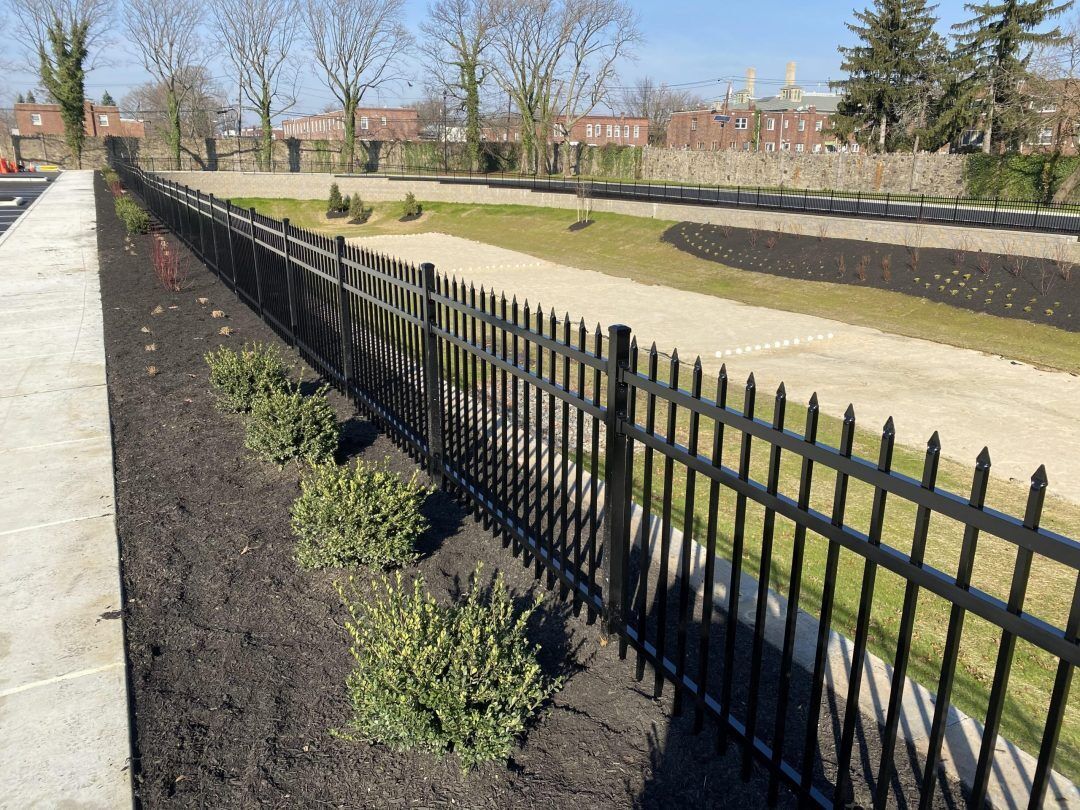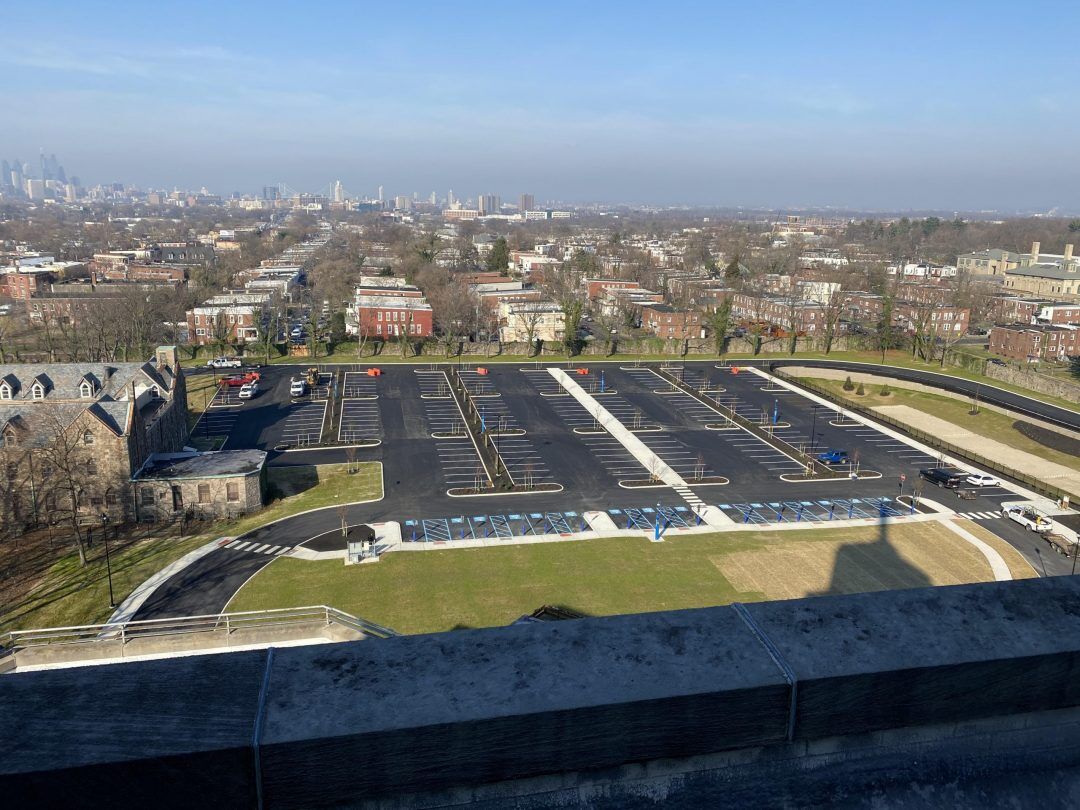 Aerial view of parking lot expansion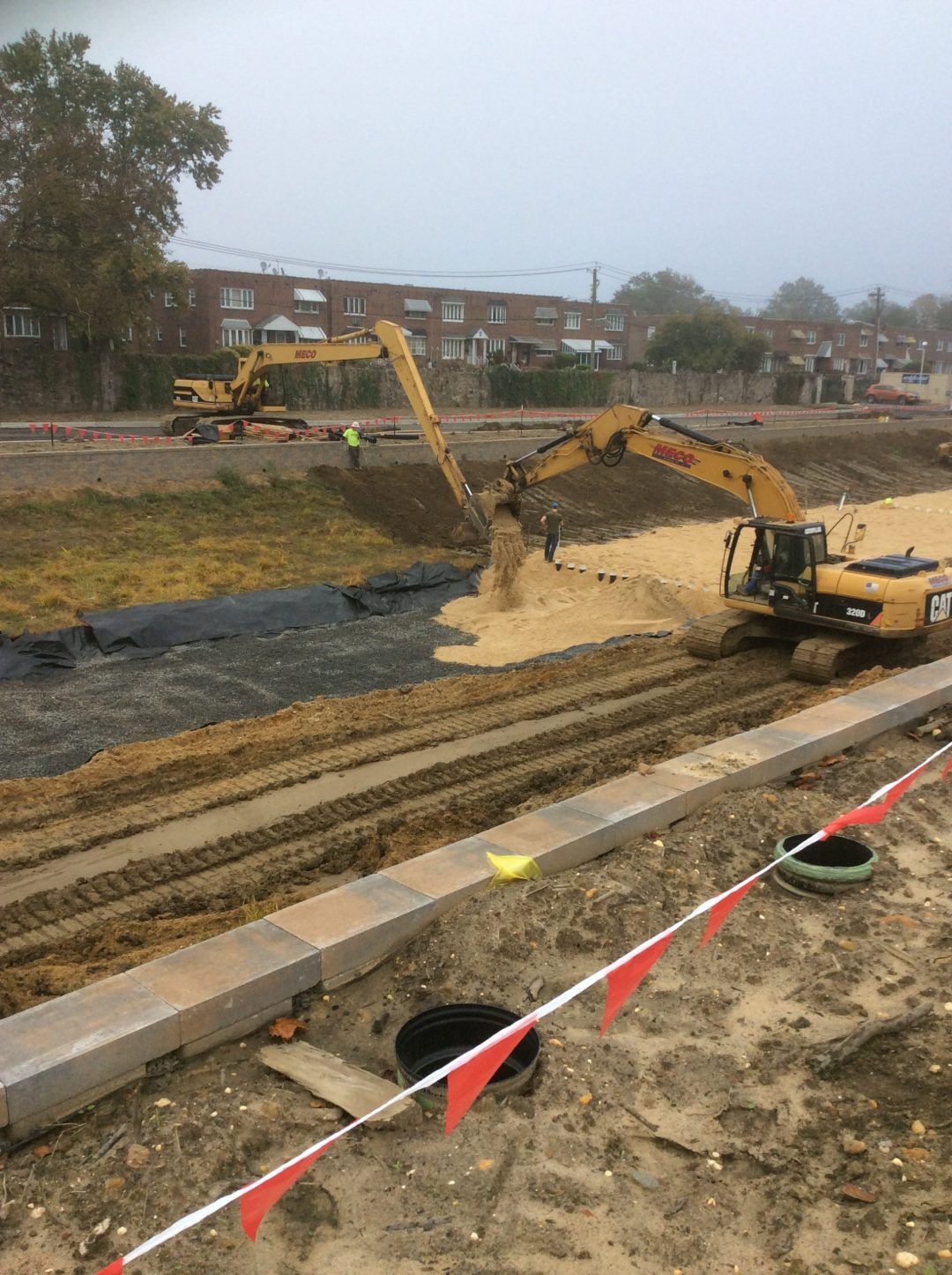 VANGUARD MALVERN WEST
PARKING LOT EXPANSION
(COMPLETED: OCTOBER, 2020)
SCOPE:
Expansion of two 250,000 square foot parking lots with additional 350+ parking spaces, 100,000 CY of cut to fill earth moving, 1,000 LF of curbing, two underground infiltration basins and and one bioretention basin.
Contract value- $4,000,000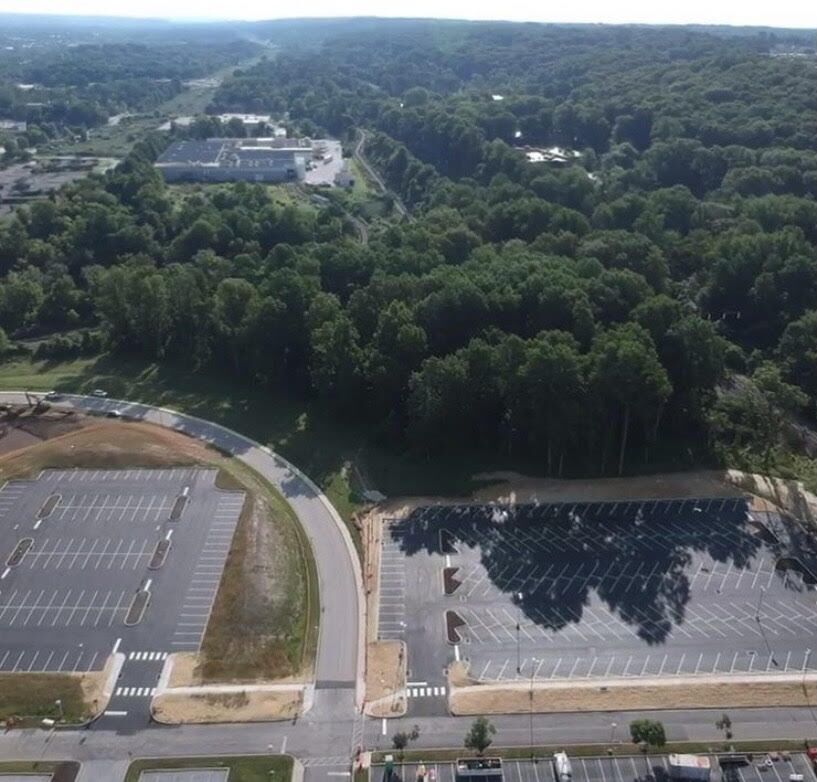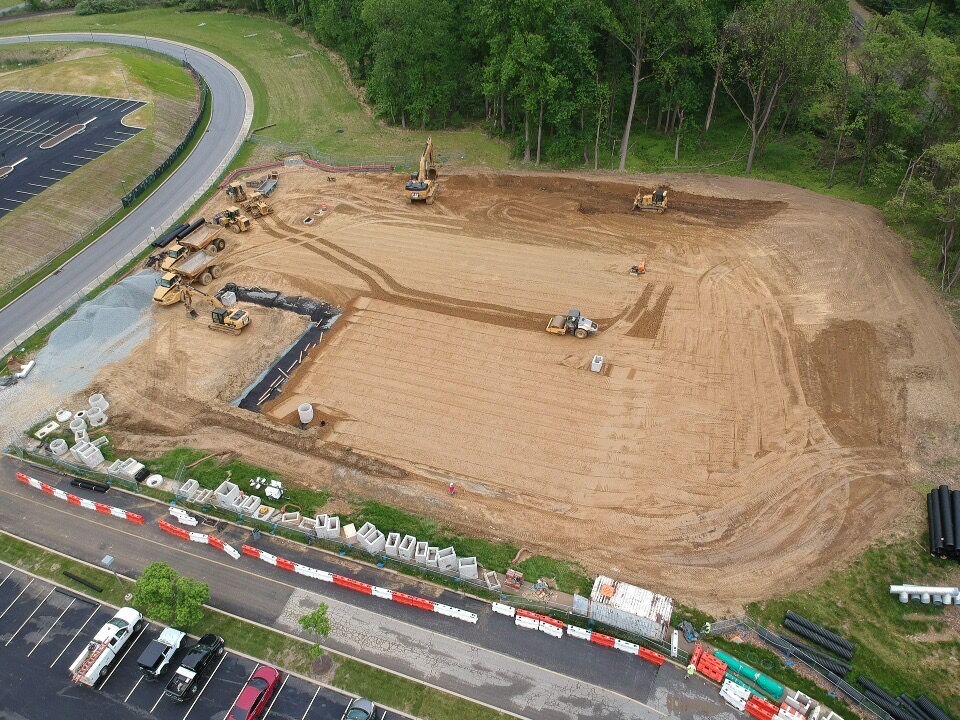 COLUMBUS SQUARE PARK
PHILADELPHIA, PA

(COMPLETION: SPRING, 2021)
SCOPE:
Columbus Square park is a renovation project of an existing park in South Philadelphia that includes the decommissioning, demolition and relocation of multiple storage facilities, the addition of 7,000 LF of storm drainage for baseball and soccer fields with an underground retention basin, a new concrete spray park and a turf dog park.
The total contract value approximates $2,500,000.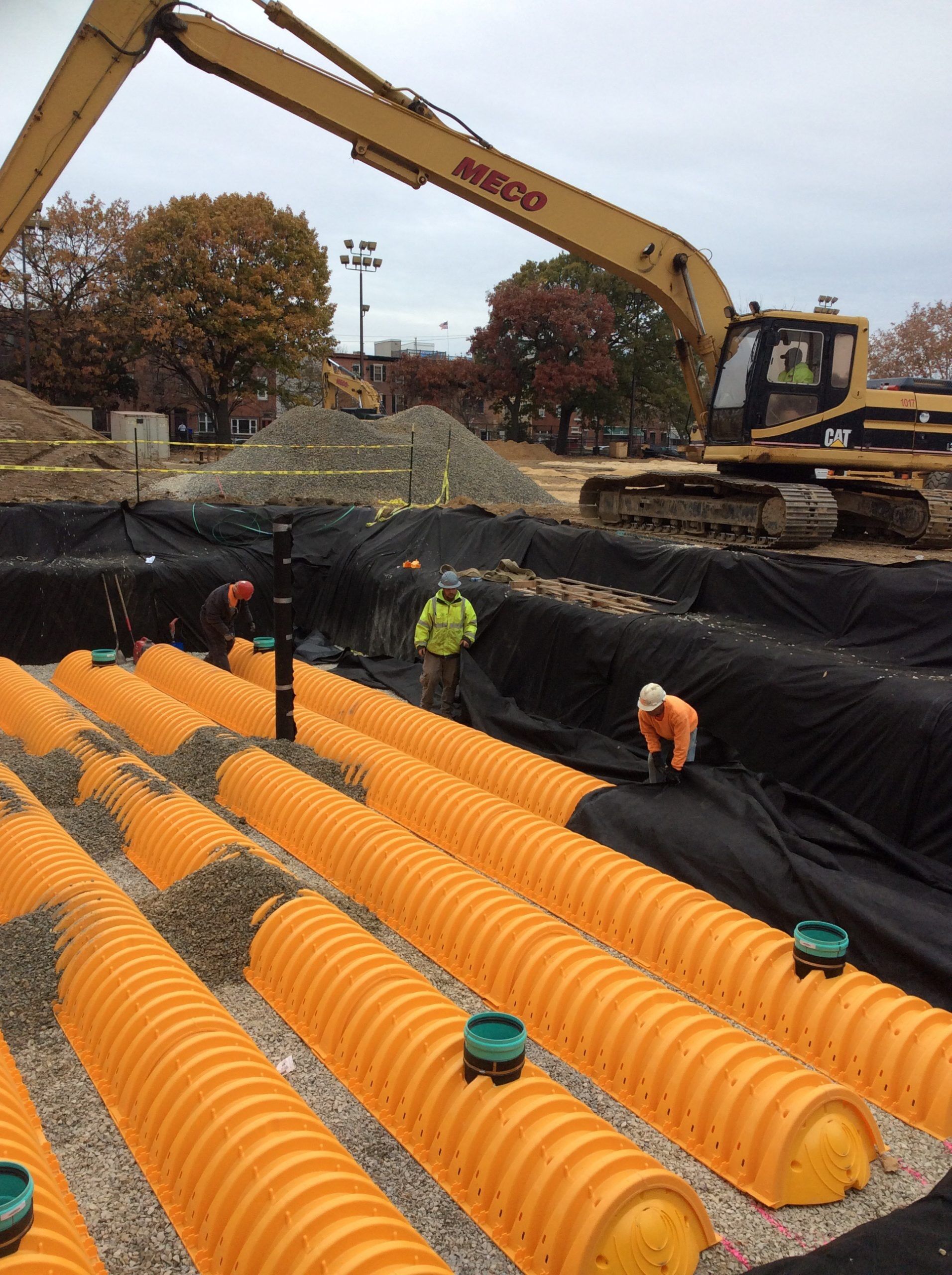 BRISTOL TOWNSHIP RECREATIONAL PARK
(COMPLETED: OCTOBER, 2019)
SCOPE:
Demolition of a small farm, sports field and several homes and the construction of a new recreation complex. A new practice field will be added to the existing lighted football field. An amphitheater/event space and little league/softball field are to be created together with new trails, landscaping, stormwater management and parking.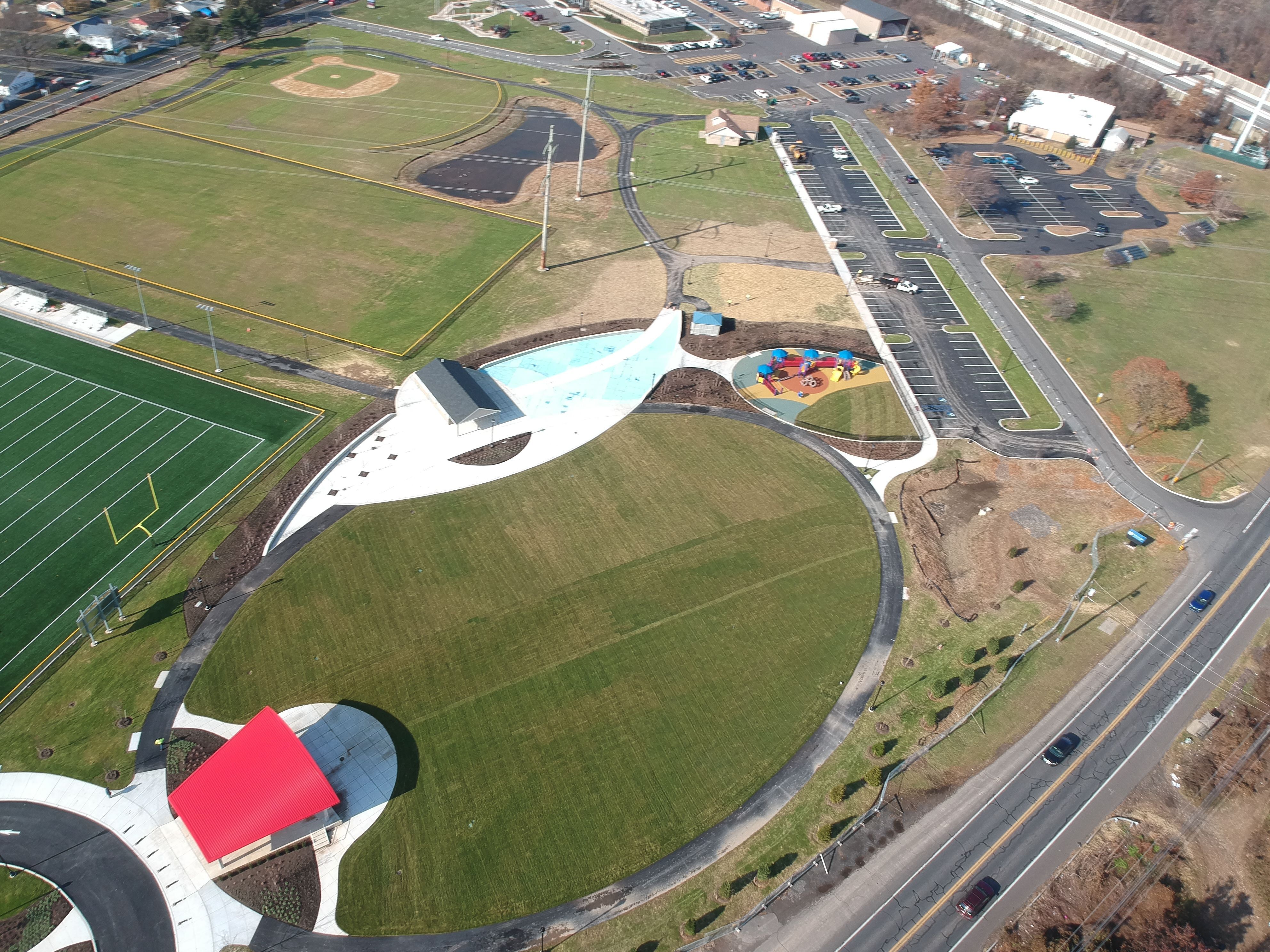 Bandshell, lawn and water park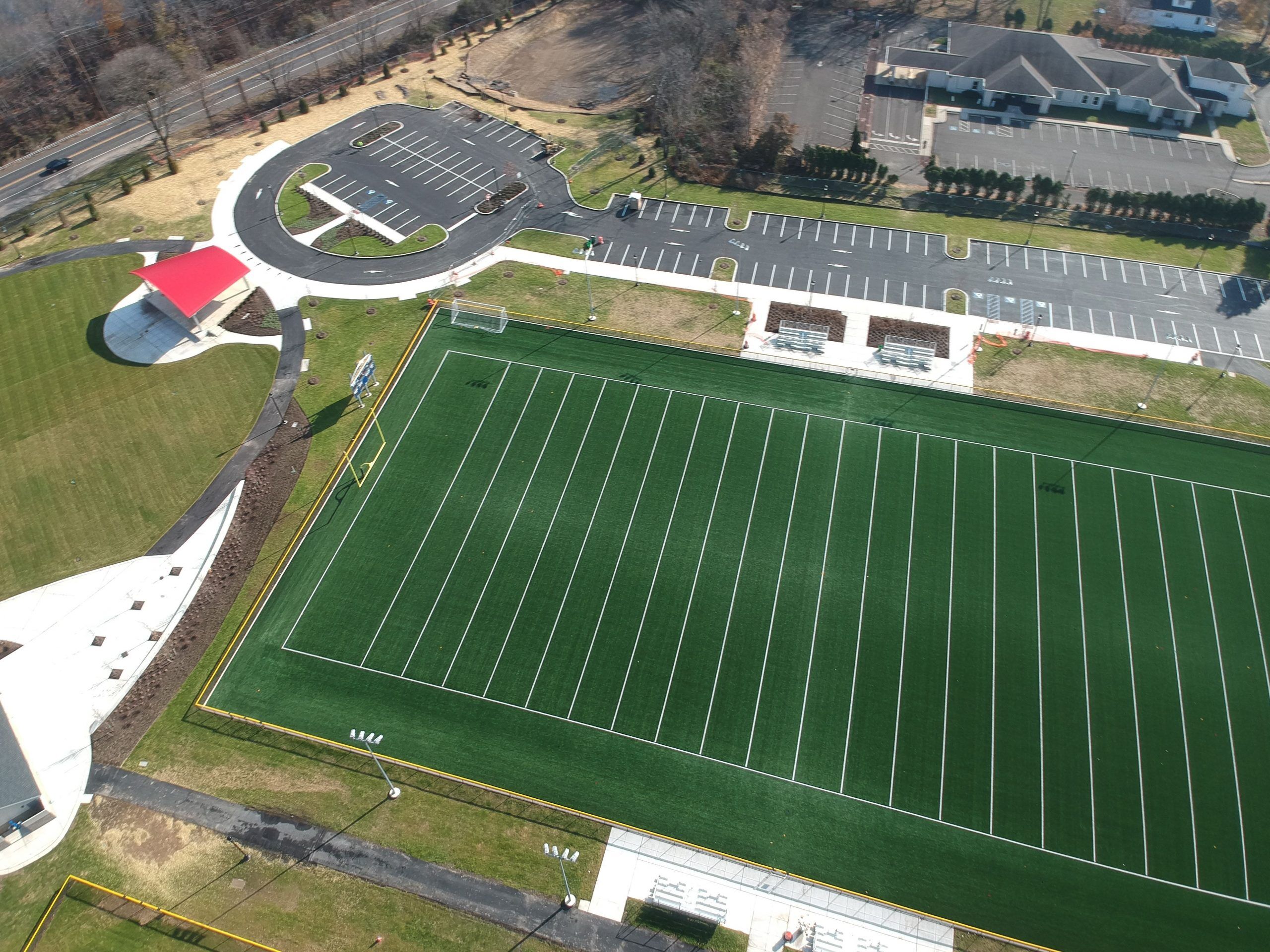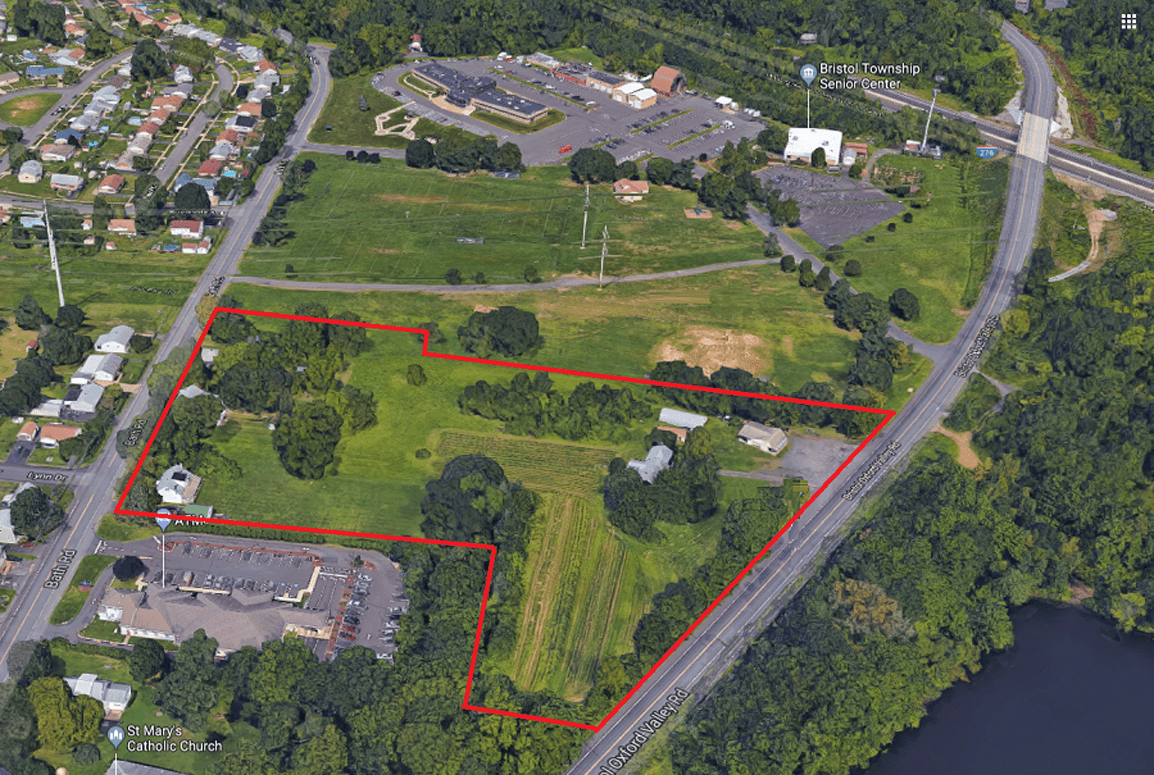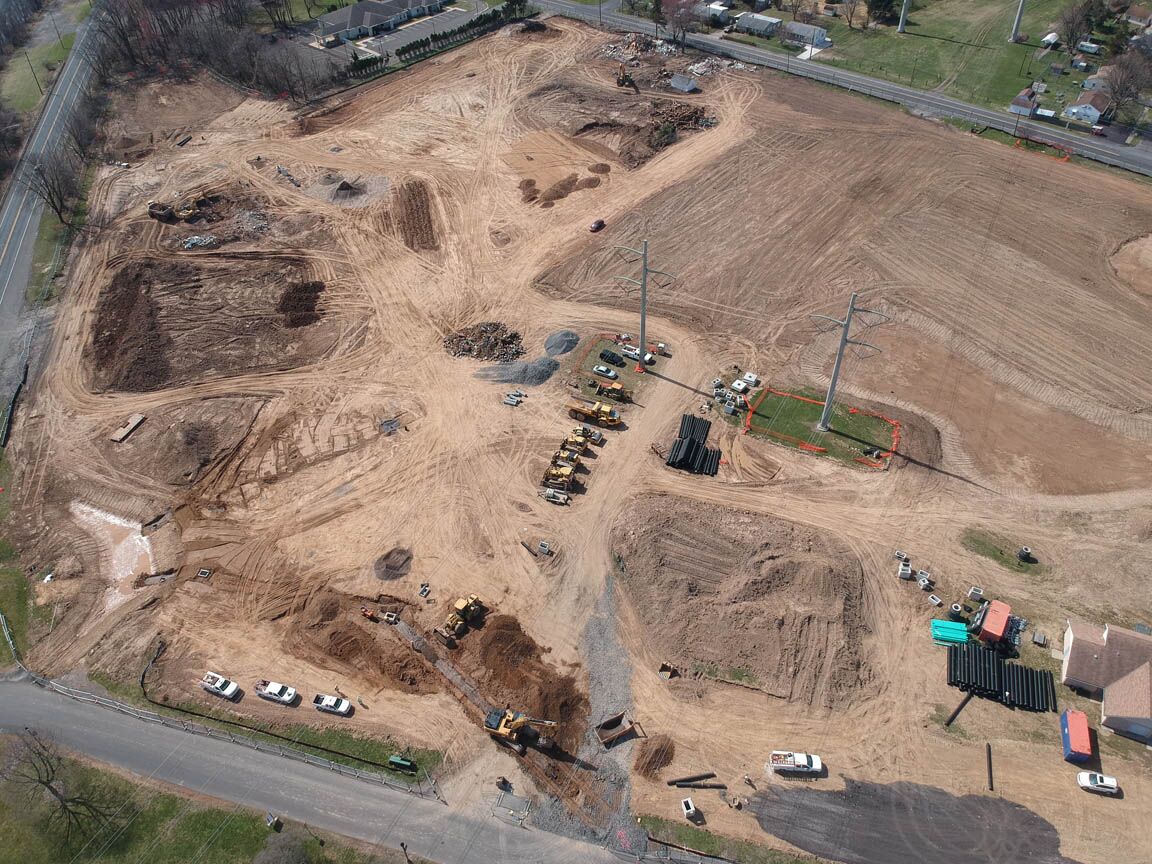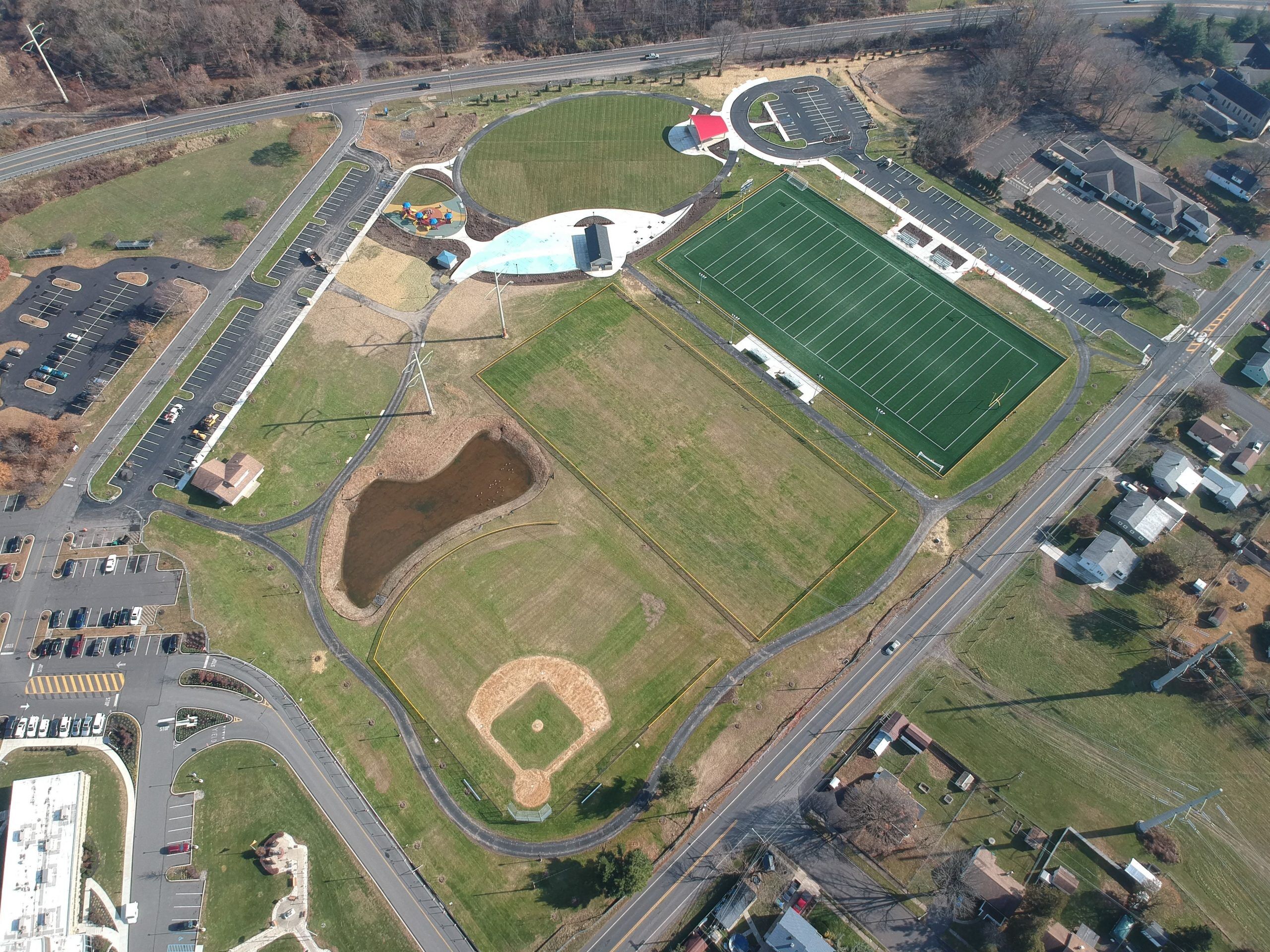 HABITAT FOR HUMANITY
WEST GROVE BOROUGH, PA

(COMPLETED: AUGUST 31, 2019)
SCOPE:
1) Willow Street — widening and public improvements from intersection with South Guernsey Road to Monument Avenue.
2) South Guernsey Road — widening and public improvements from intersection with Willow Street to proposed Road A.
3) Road A — new street construction for a 40 unit development, sanitary sewer mains, public water line system, and a storm management system.
The total contract value approximates $2,500,000.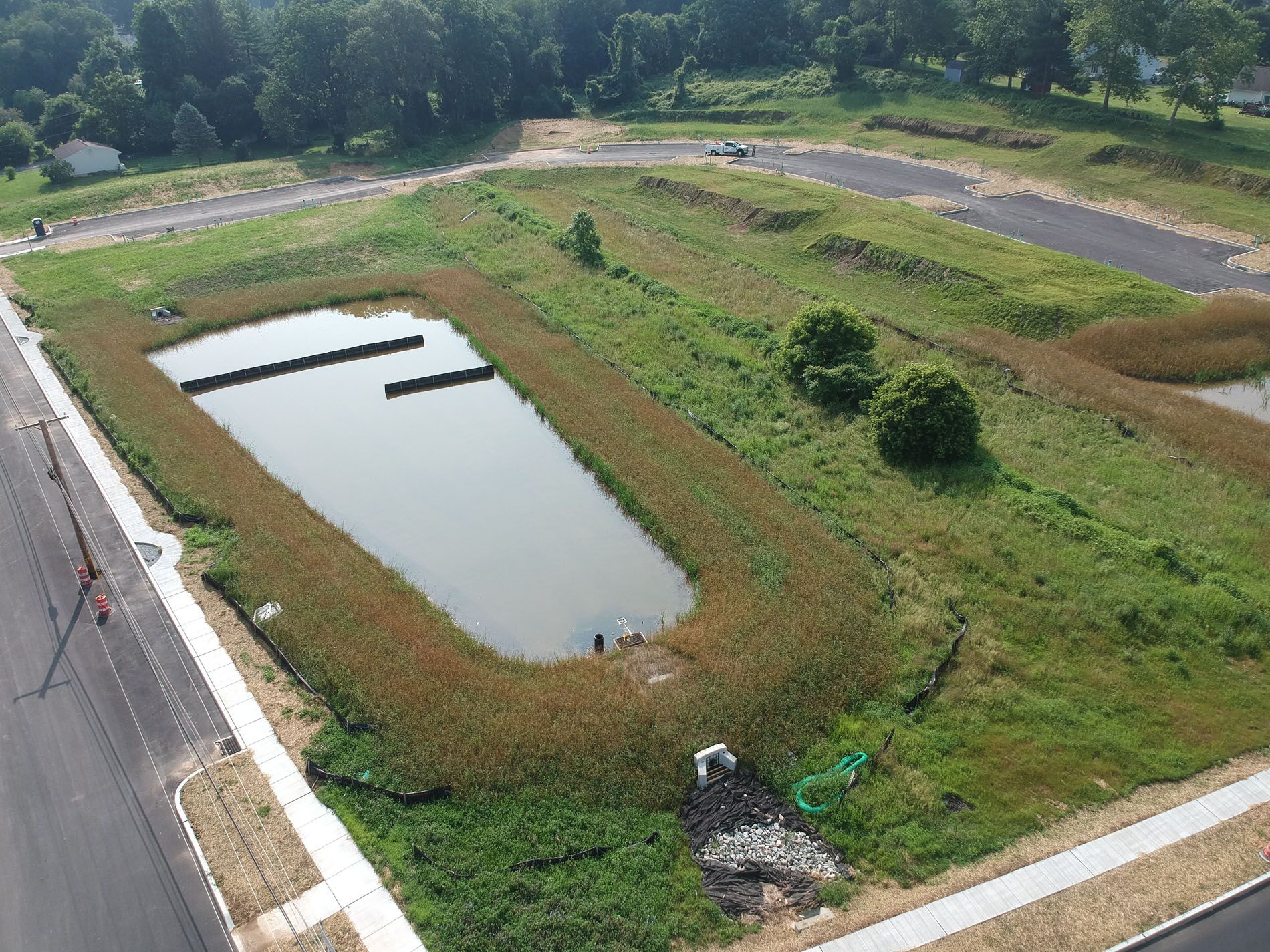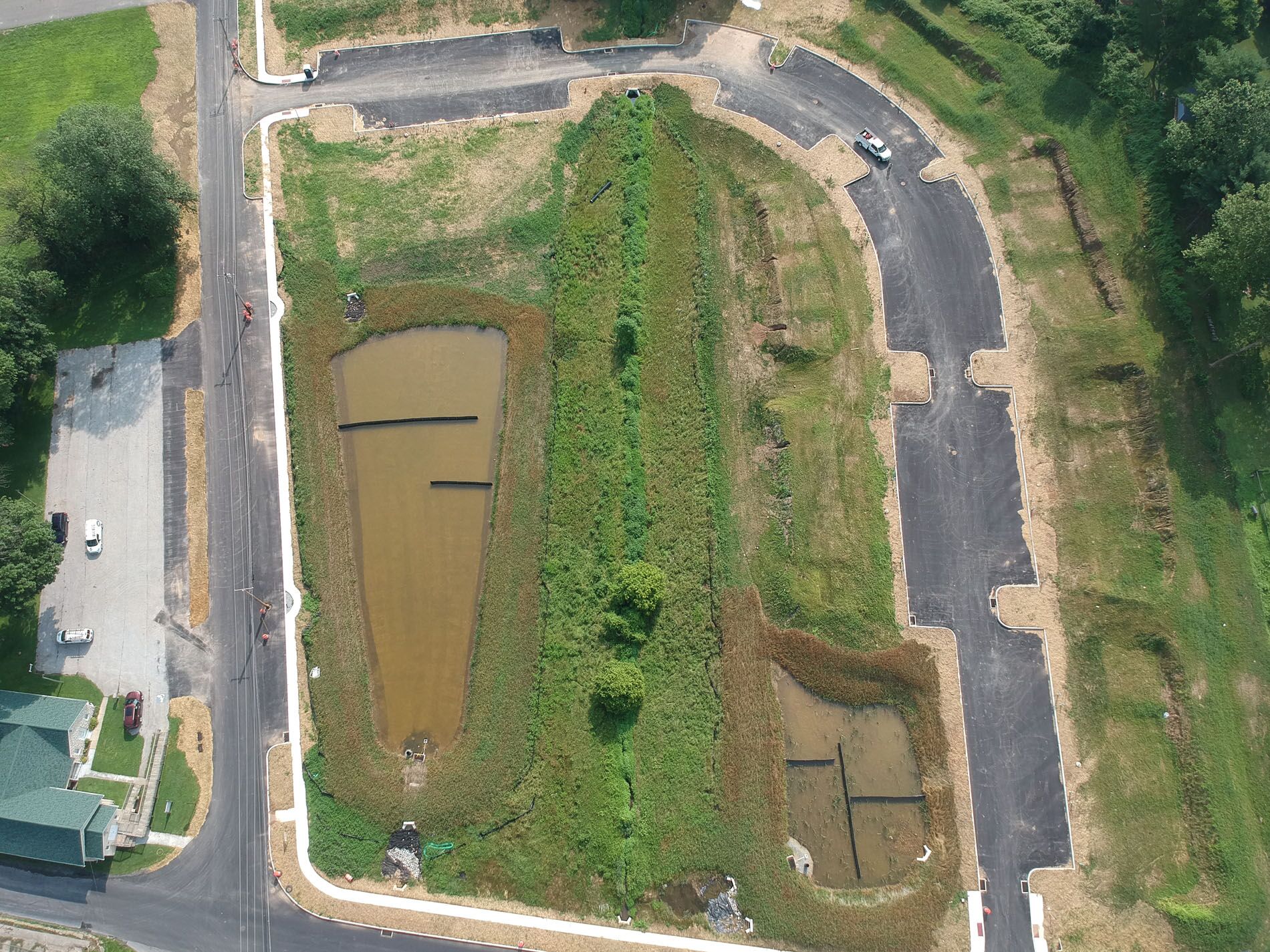 (COMPLETED: JANUARY, 2020)
SCOPE:
Construction of underground stormwater basin, 3000 LF of stormwater pipe, demolition of existing loading dock slab and asphalt for existing parking lot.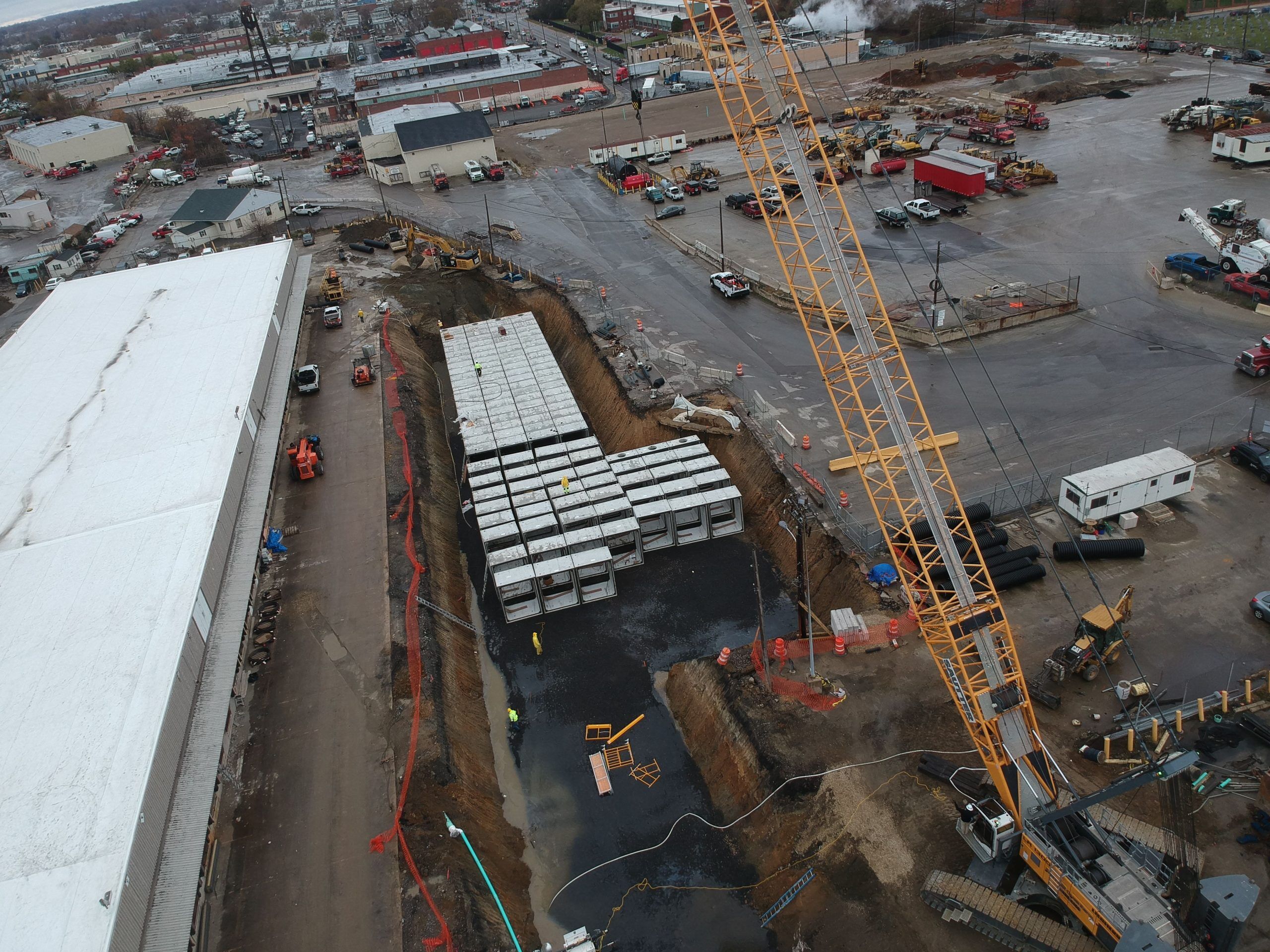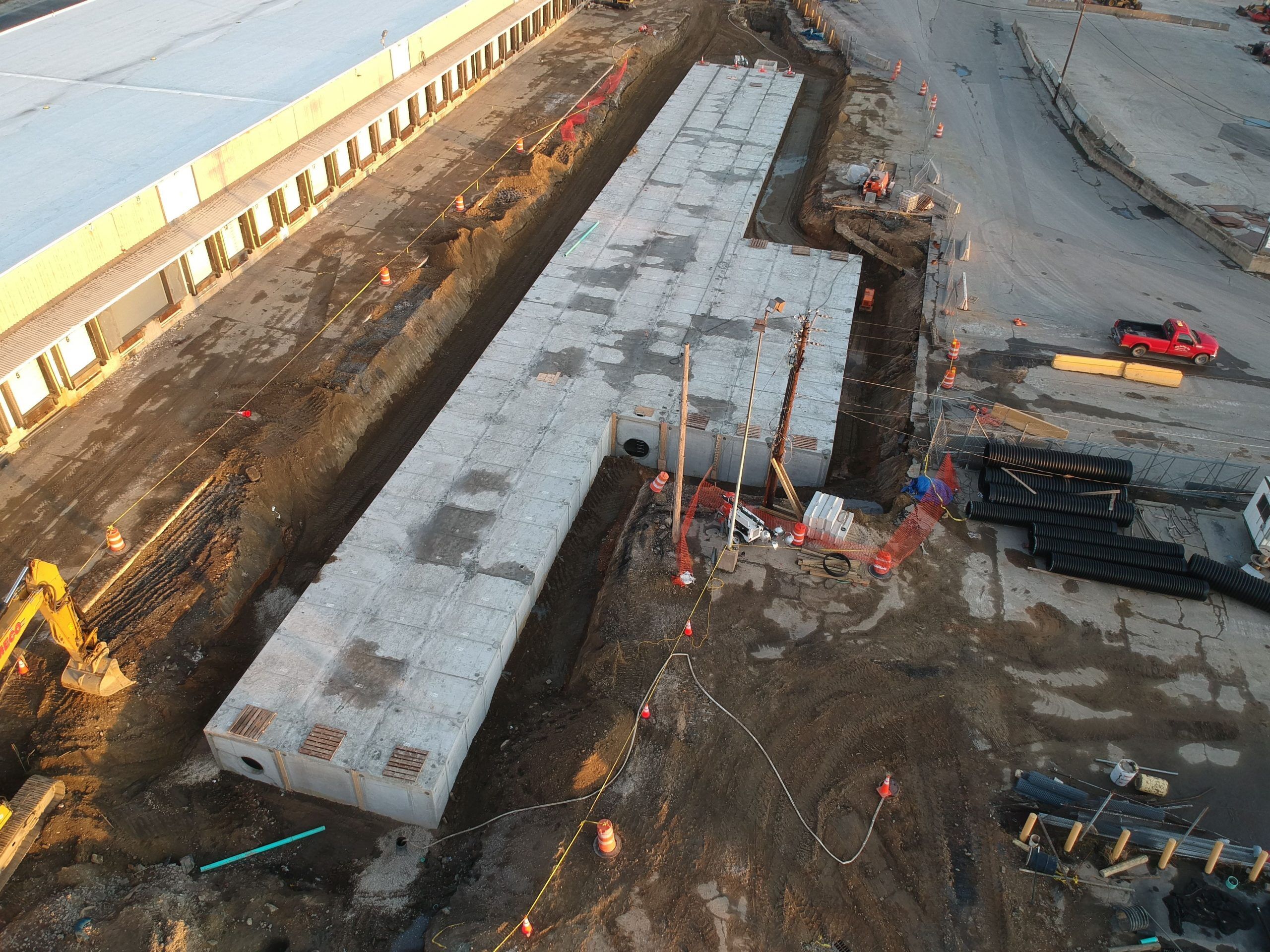 SWARTHMORE BIOLOGY, ENGINEERING, & PSYCHOLOGY PROJECT
(COMPLETED: OCTOBER, 2019)
SCOPE:
This project entailed the controlled demolition of antiquated buildings with the condition of preserving the buildings' stone and brick for future use.
The demolition made way for newly constructed buildings with site improvement renovations pertaining to the excavation necessary for the heating hot water install of the HHW piping. Meco also poured a new concrete pit for HHW entrance to the building, installed the new natural gas piping and installed manholes where indicated.
Approximate Contract Value $2,000,000.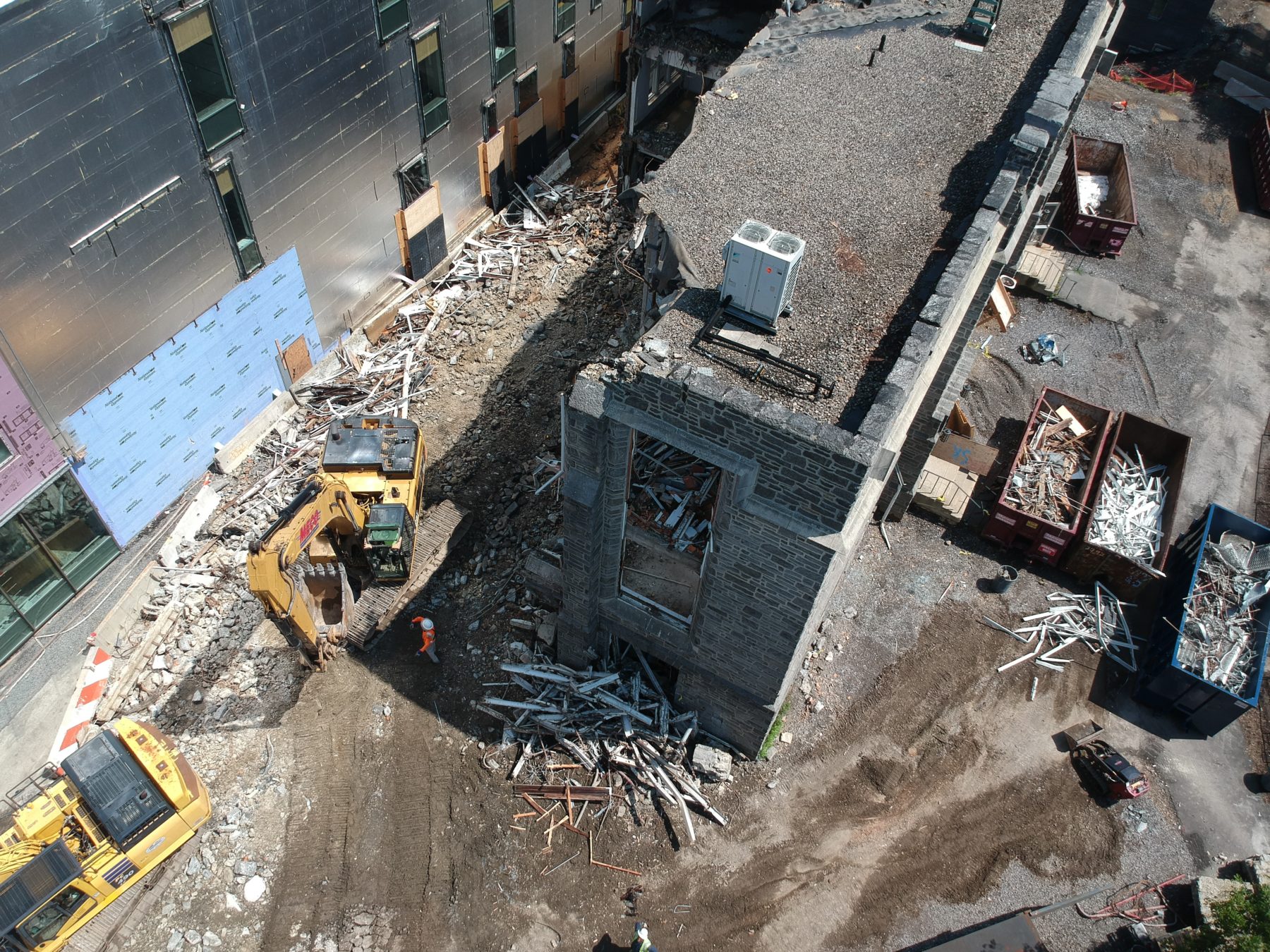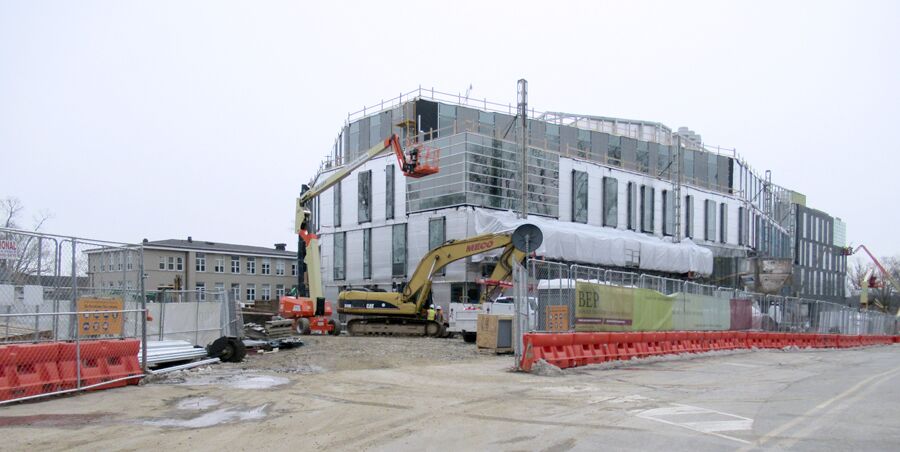 Hot water portion of the project
Drone footage of Swarthmore
GREEN STORMWATER INFRASTRUCTURE
BUTLER STREET, PHILADELPHIA
(COMPLETED: SEPTEMBER, 2019)
SCOPE:
The construction of a stormwater infrastructure system on west Butler Street from North 7th Street and Rising Sun Avenue from North Darien Street to North 9th Street.
Contract value approximates $1,700,000.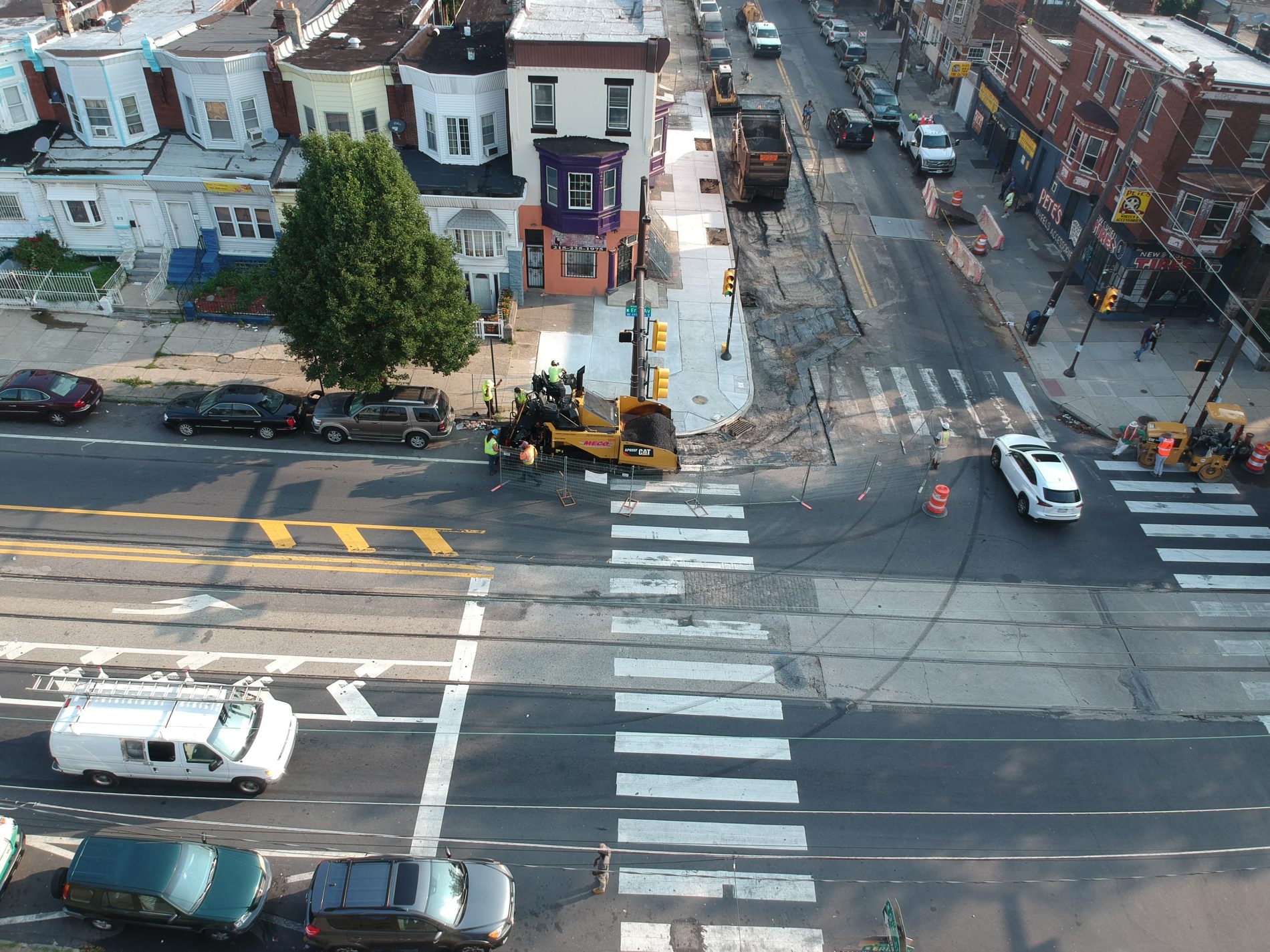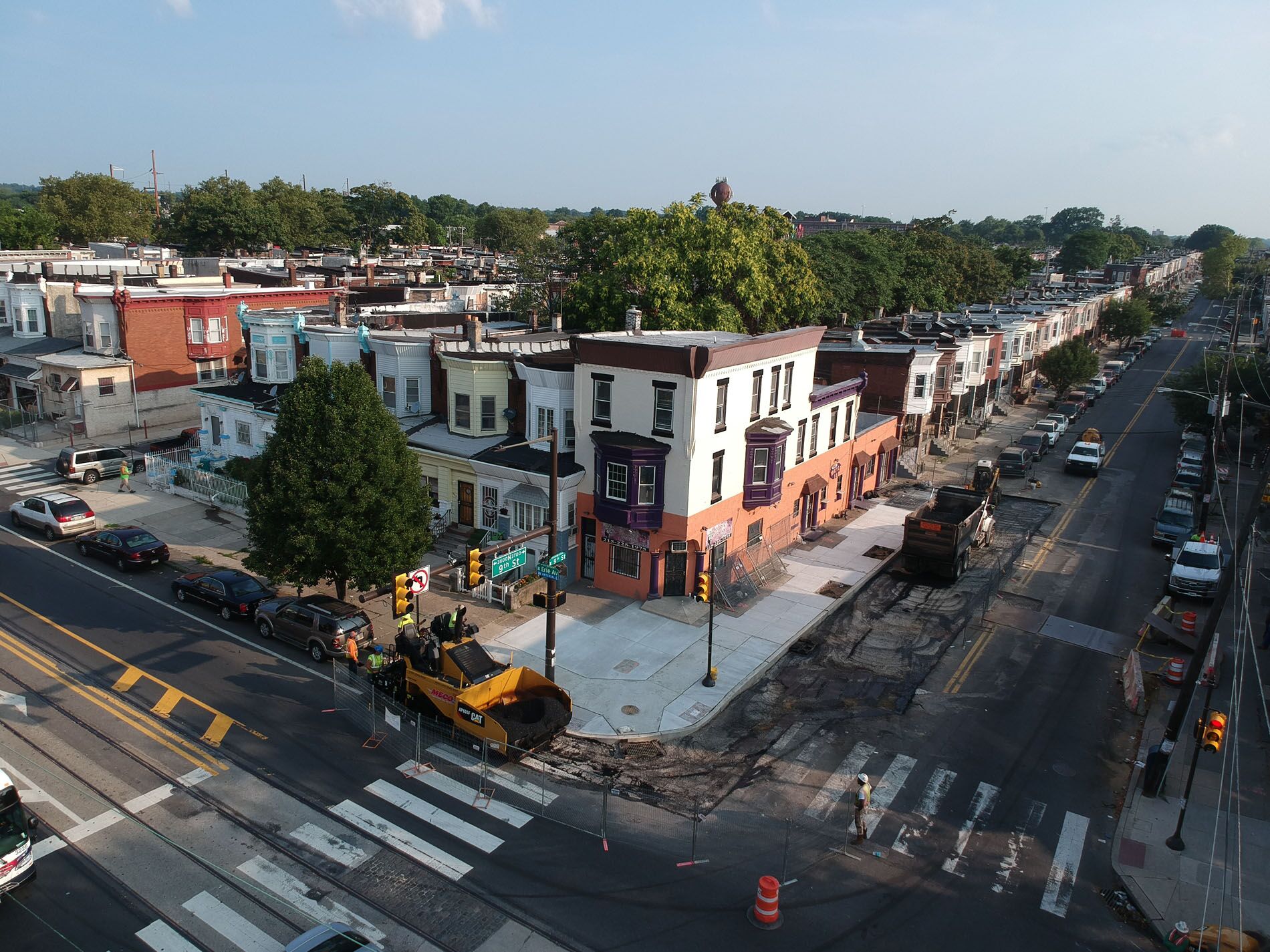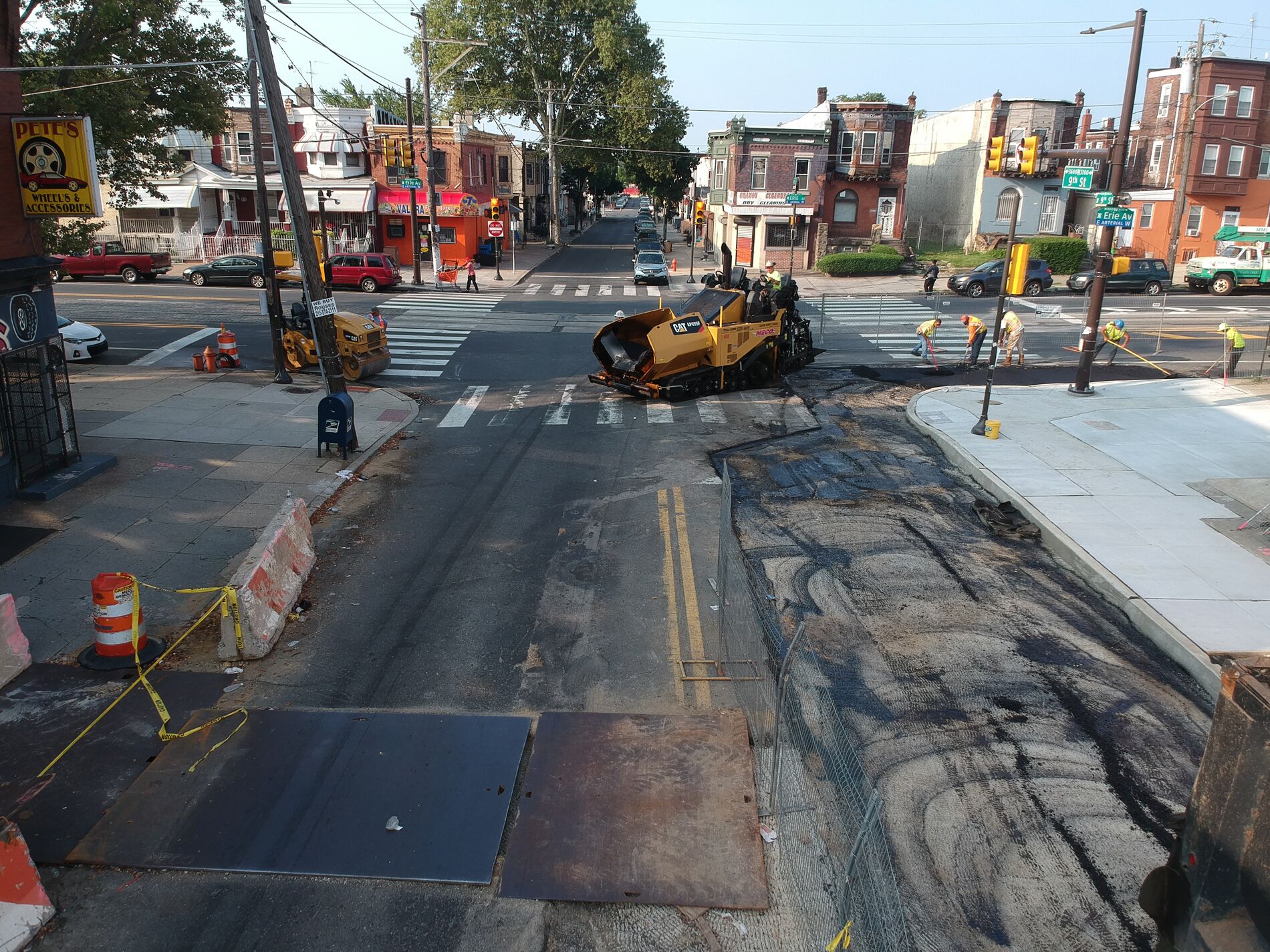 BIRNEY HIGHWAY & CROZIERVILLE ROAD ROUNDABOUT
(COMPLETED 2018)
SCOPE:
Demolition of existing highway infrastructure. Installation of new concrete curbing, Penndot Type-C inlets, storm manholes, pavement drains,and 18″ RC piping. Roadway resurfacing involved laying an 8″ Superpave base course with a 2.5″ binder course, and a reinforced concrete truck apron.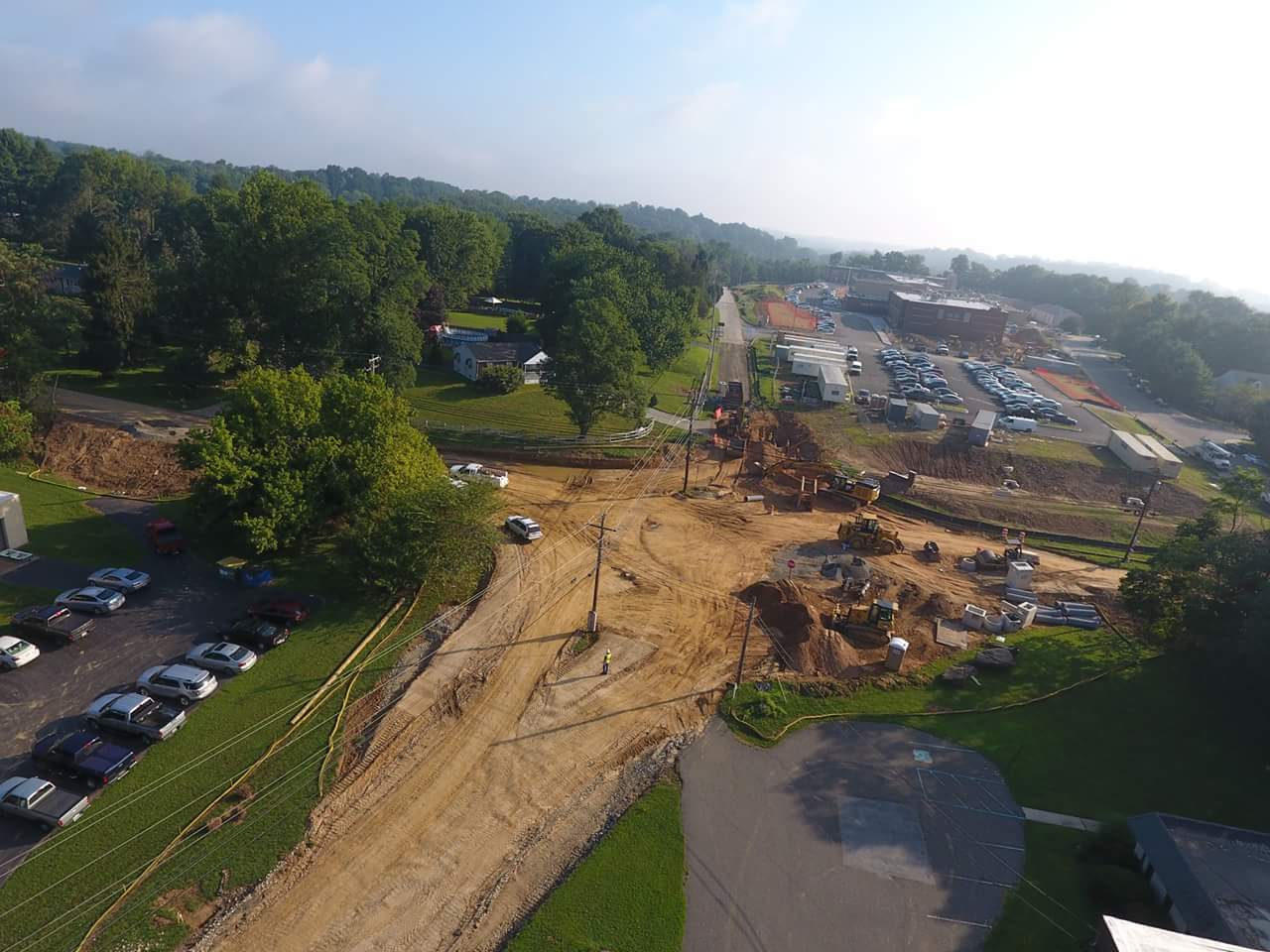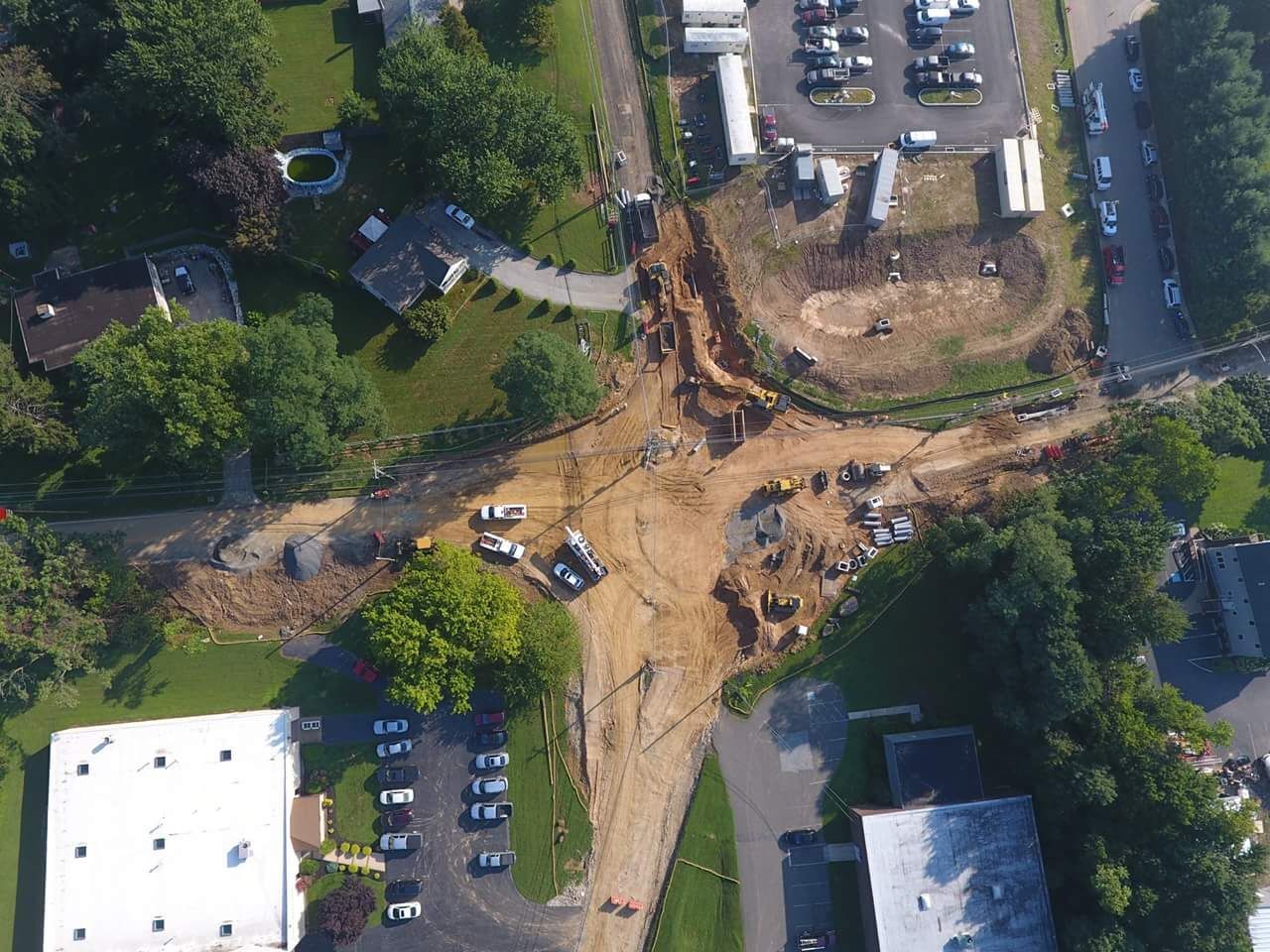 PA TURNPIKE I-276 AND INTERSTATE I-95 INTERCHANGE
(COMPLETED 2017)
SCOPE:
Connection of Interstate 95 and the Pennsylvania Turnpike in Southeastern Pennsylvania. It consisted of the design and construction of 1.4 miles of I-95 within Bristol Township in Bucks County, PA. The project also included noise wall extensions, four stormwater ponds, a designed roadway drainage system, and pavement markings and delineations.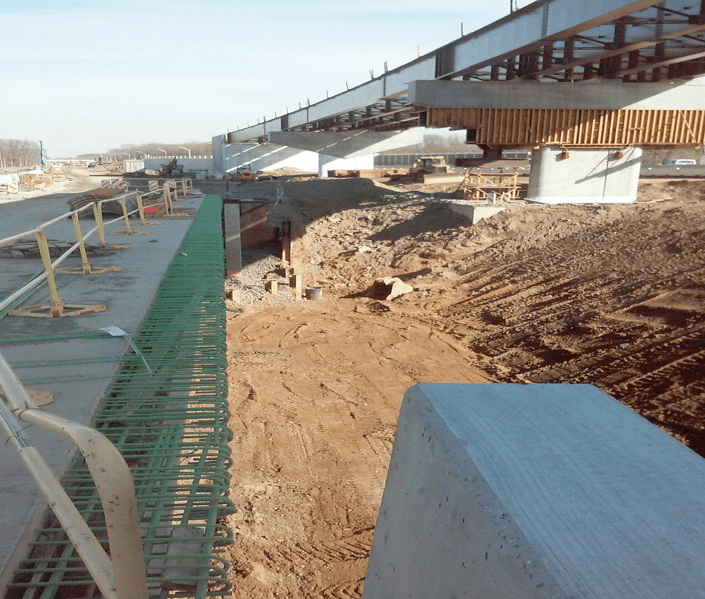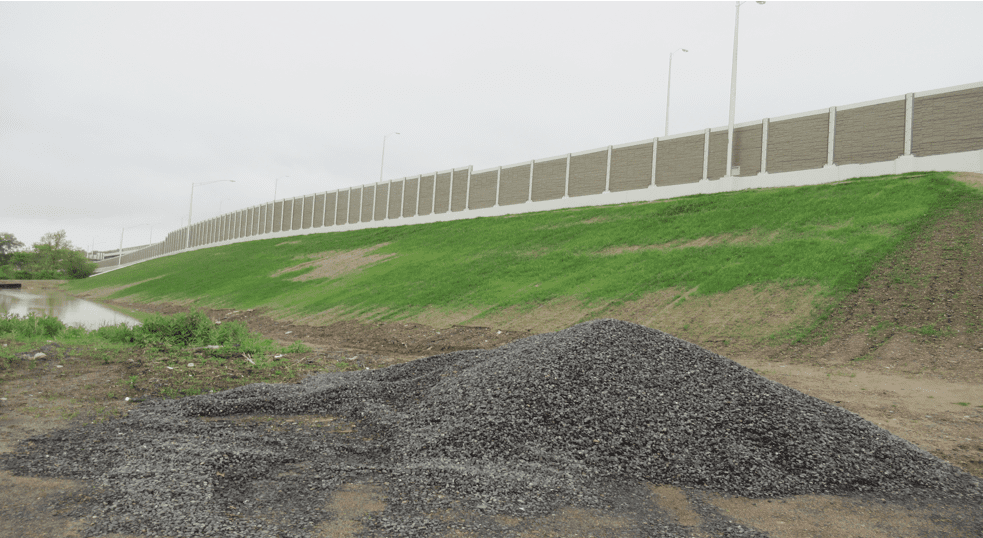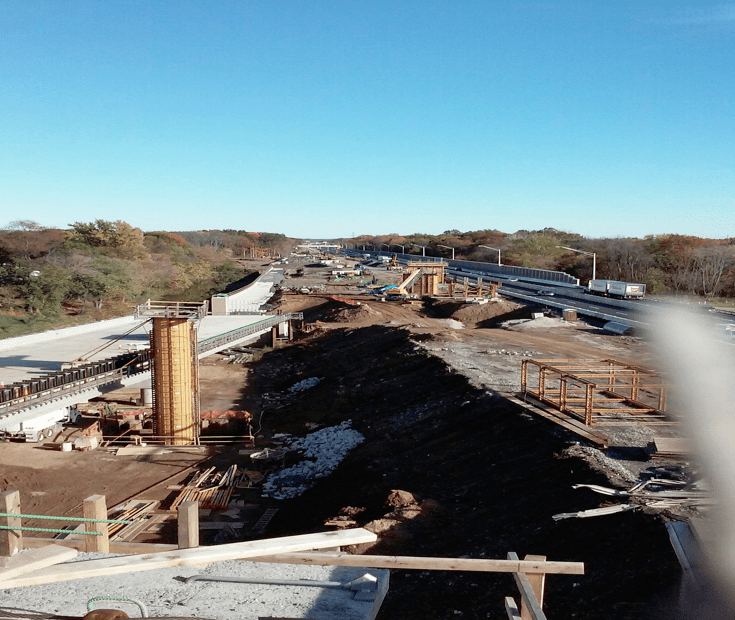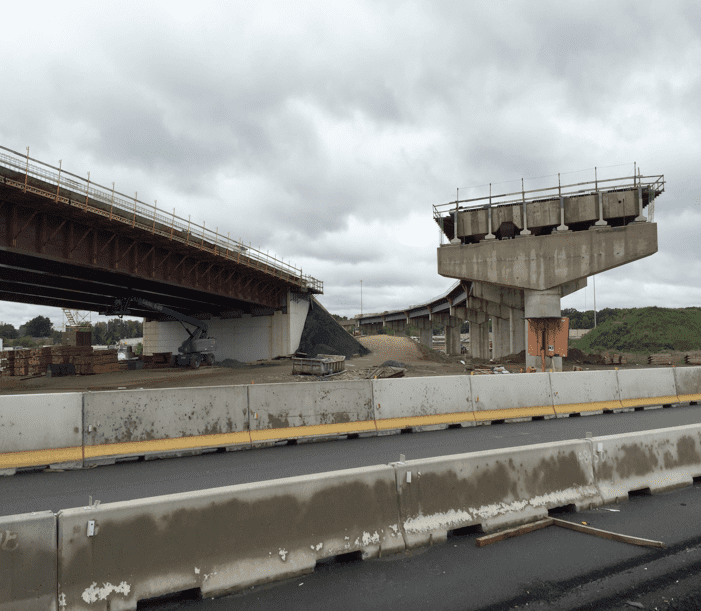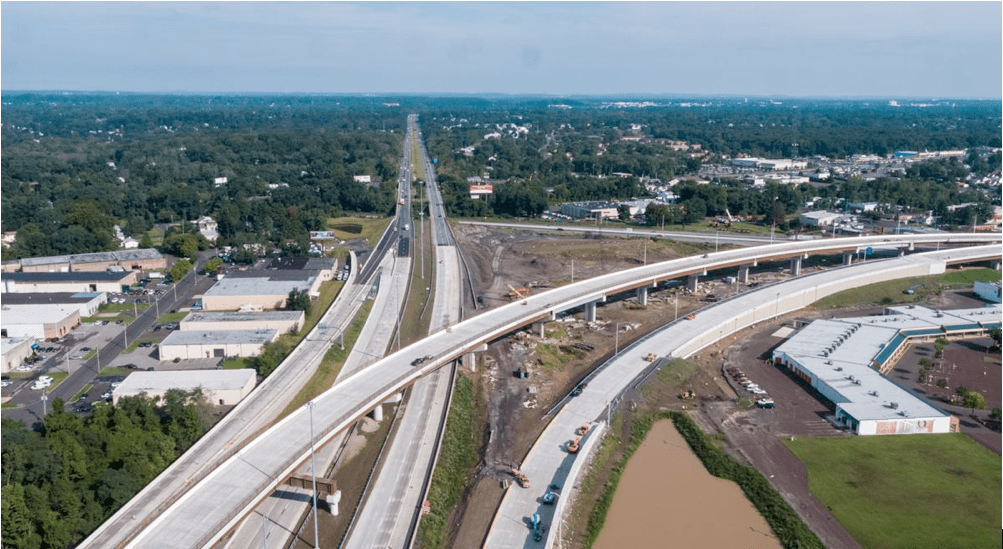 WOODMERE ART MUSEUM GREEN PARKING INITIATIVE
(COMPLETED 2017)
SCOPE:
Woodmere Art Museum stormwater management was designed to:
• Infiltrate the 3.4″ storm (2-year/24-hour storm event)
• Manage and treat for water quality storm events up to and including the 100-year/24-hour storm event
• Address the needs of the Wissahickon Creek watershed and conceived to alleviate flooding in watershed
• Disconnect 59,500 sf of impervious surface from the City of Philadelphia's storm sewer system
• Create a treatment train of both nonstructural and structural Stormwater Management Practices (SMPs)
• Nonstructural SMPs: open space preservation, tree preservation, and native tree and meadow plantings
• Structural SMPs: filter strip, pervious pavement, infiltration basin, bioswale, and step-pool system
The Museum's overflow parking lot was designed with reinforcement mesh to create a grassed parking area, preventing the creation 1600 sf of impervious surface.
LENAPE MIDDLE SCHOOL PARKING LOT
(COMPLETED SEPTEMBER 2018)
SCOPE:
Removal and disposal of the old parking lot surface and laying new asphalt throughout the school's entire parking lot. The project was completed ahead of schedule.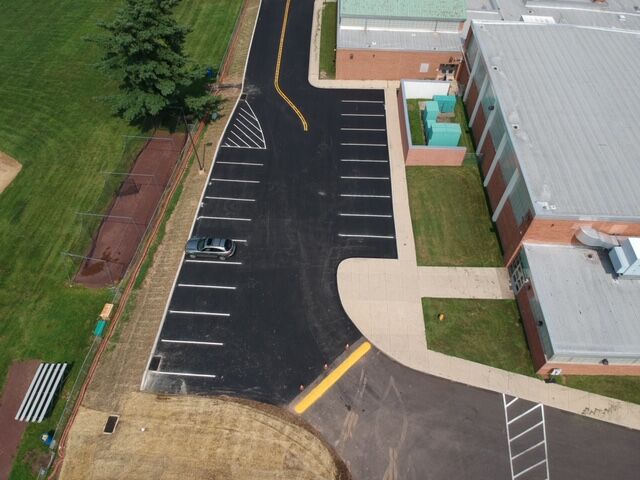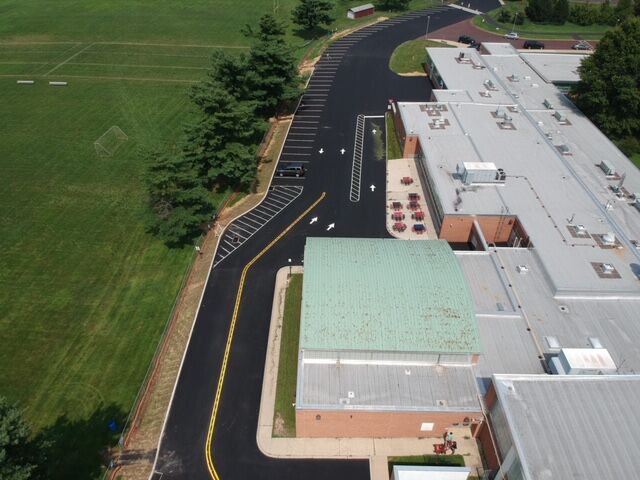 CEDAR AVENUE RECREATIONAL PARK
(COMPLETED NOVEMBER 2018)
SCOPE:
Demolition of existing structures and the construction of a new recreational complex. The complex included new trails, landscaping, stormwater management and fencing.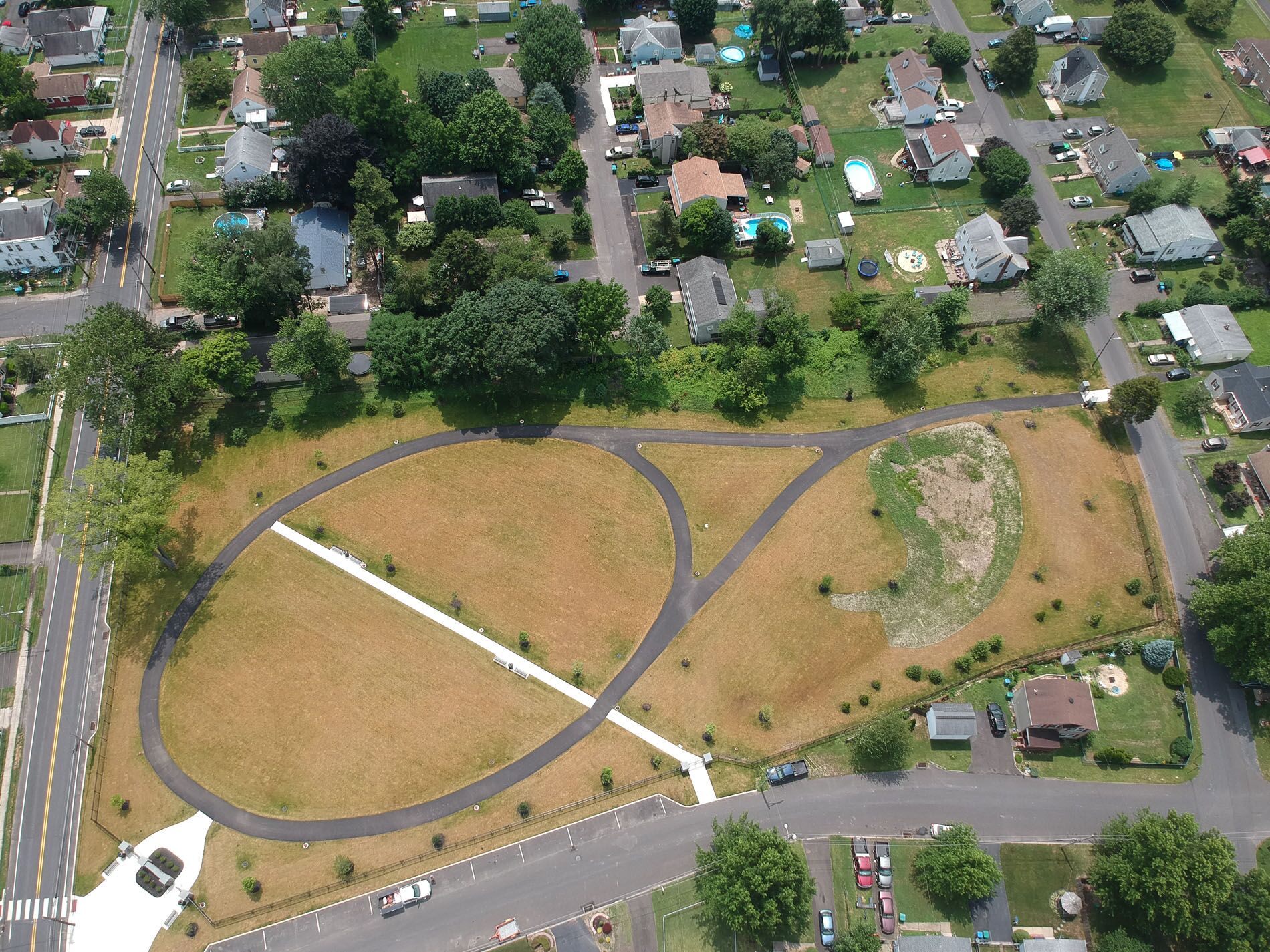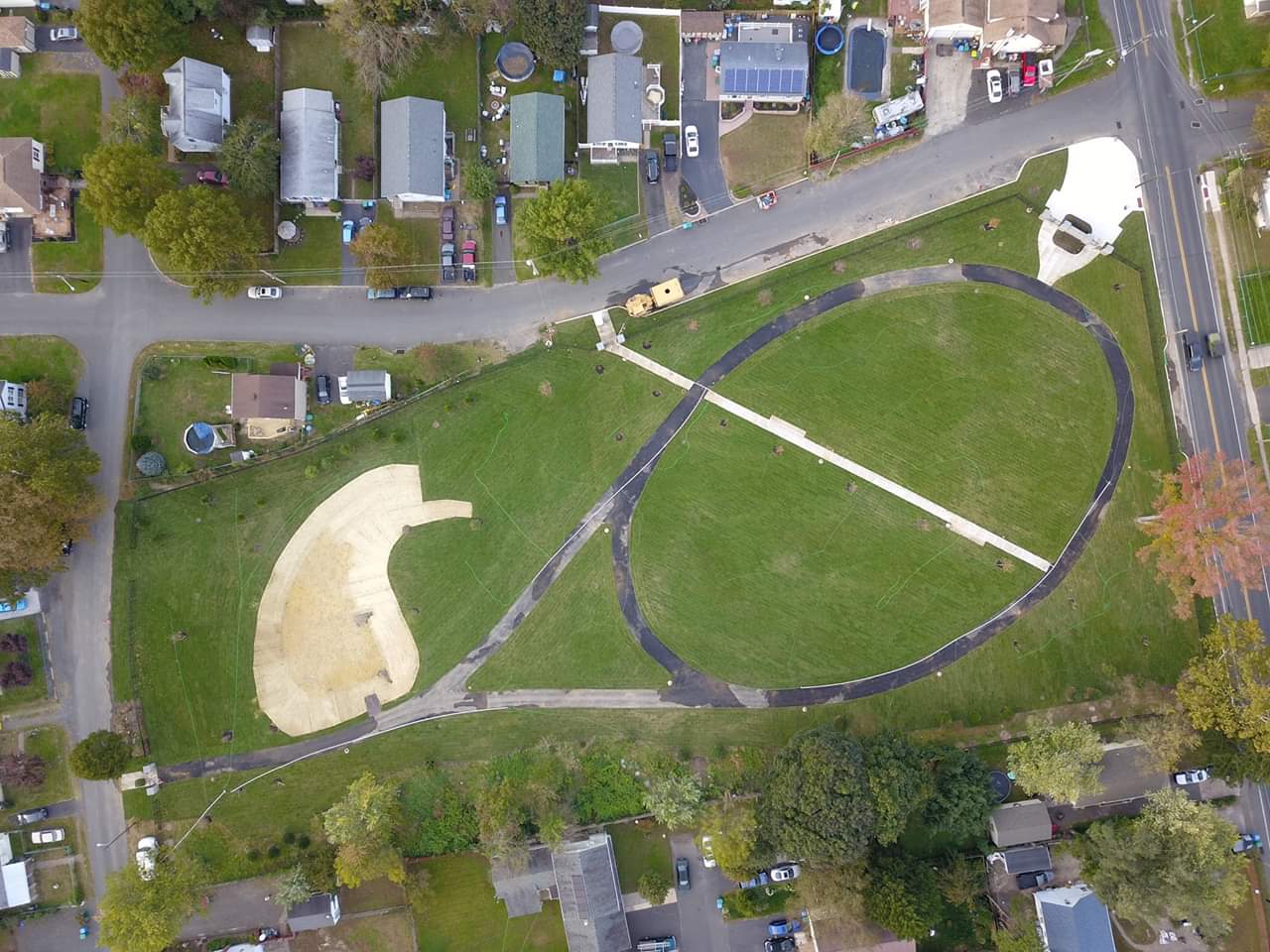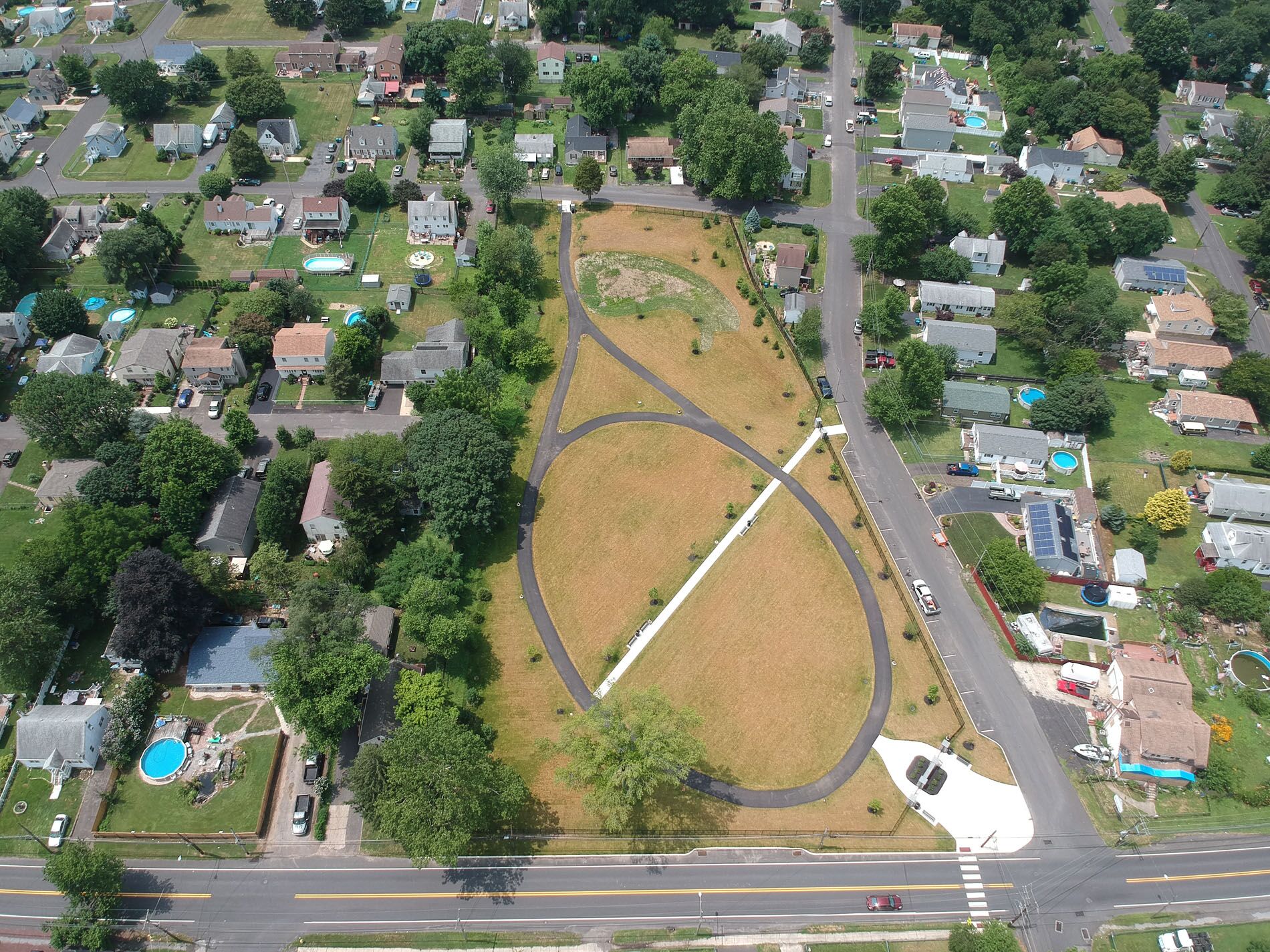 (COMPLETED 2016)
SCOPE:
Demolition and excavation of the site with significant rock mass removal. A precast flume was installed in order to re-route water drainage. Stabilization of the rock face and highway reconstruction were additional phases of the project.
The final contract price approximated $9,000,000.