2222 MARKET STREET
PHILADELPHIA, PA

(Duration – 8 Months. Client – IMC Construction)
SCOPE:
For this particular project, Meco was tasked with the challenge of the demolition of existing buildings on site, bulk excavation, driving of soldier piles and lagging, along with the underpinning of foundations for nearby existing buildings on Philadelphia's Market street. The site also entails water, storm sewer and under drain connections for the proposed 17-story building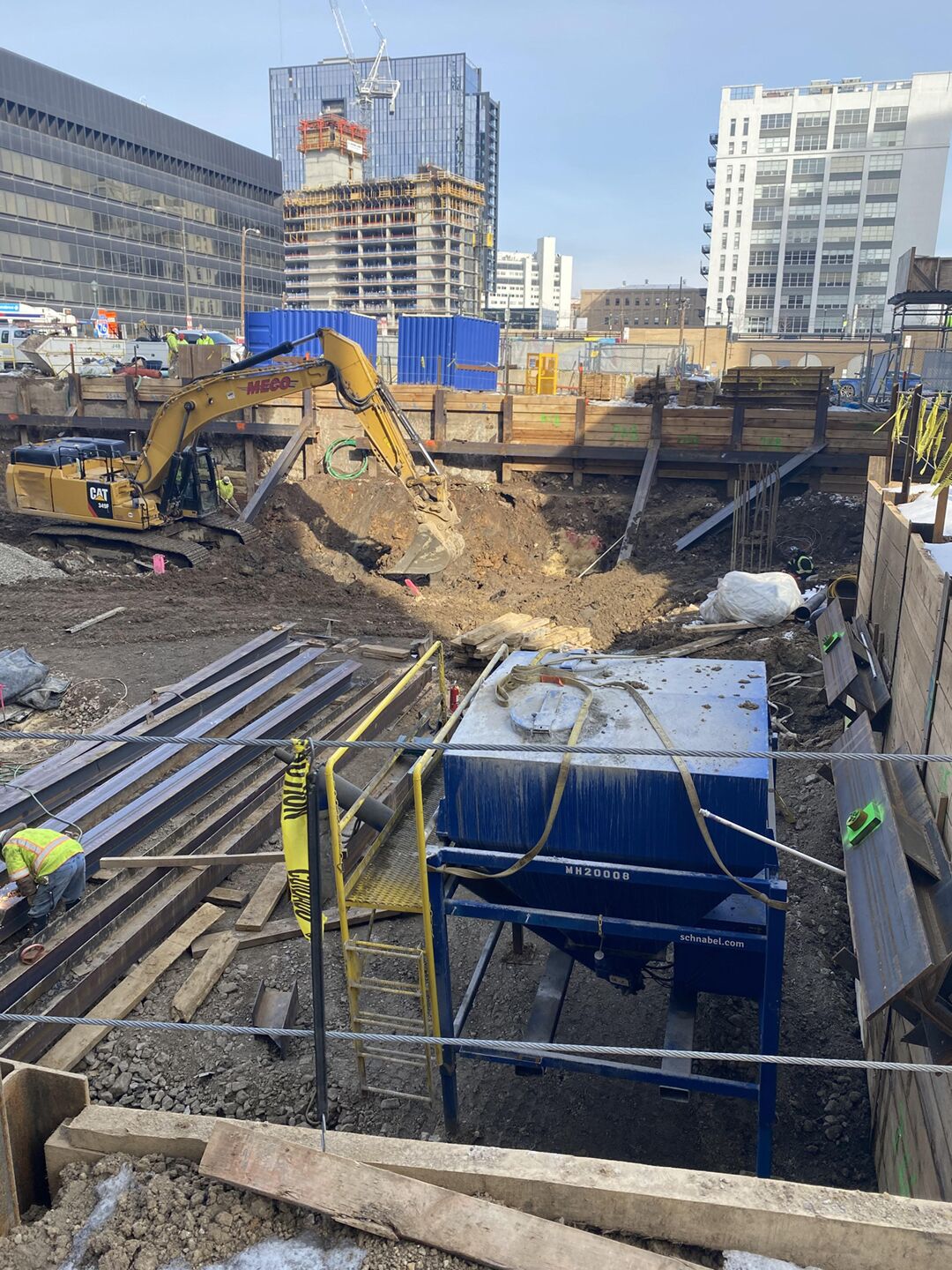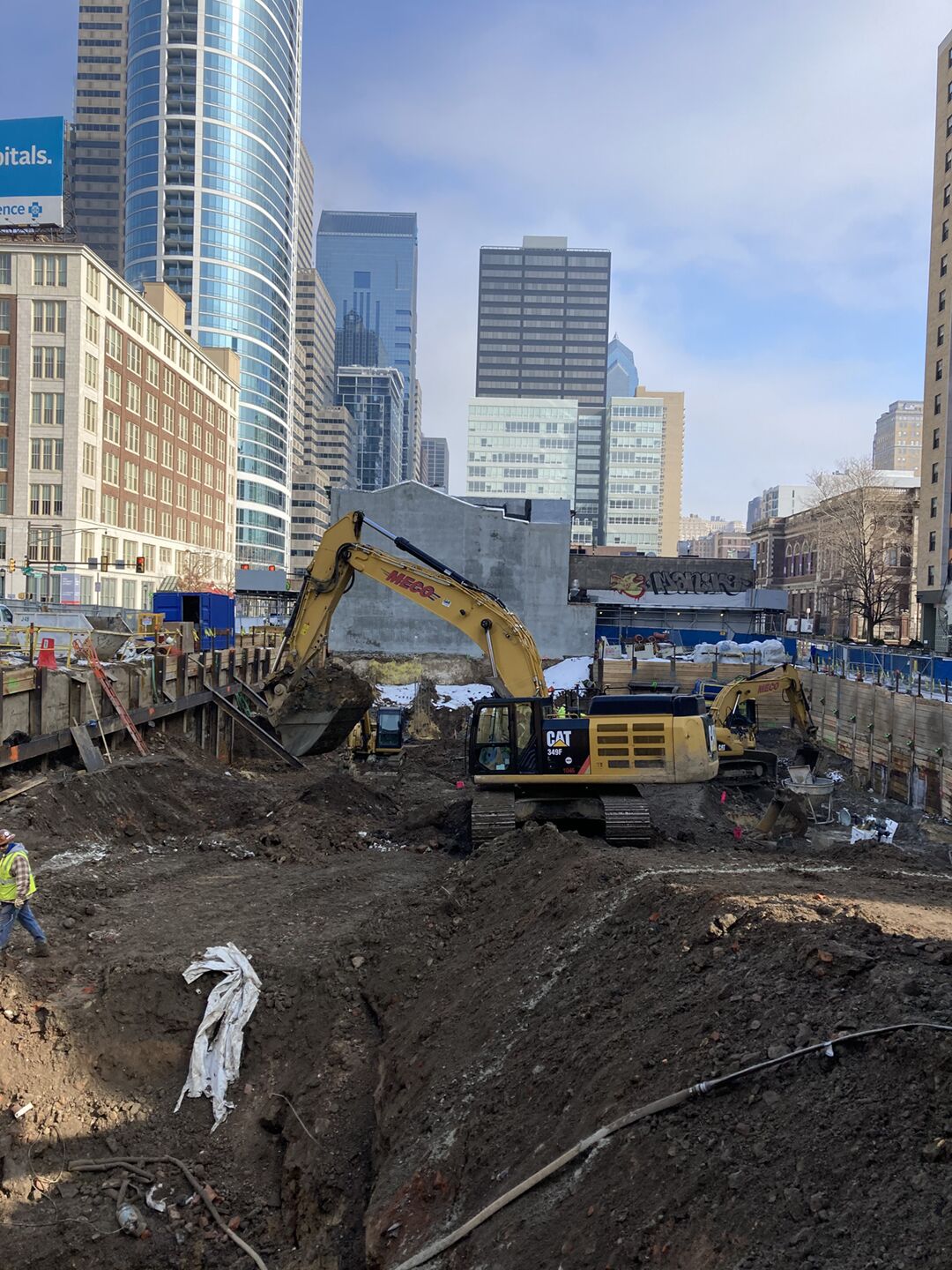 WARMINSTER COMMUNITY PARK
WARMINSTER, PA

(Duration- 6 Months)
SCOPE:
Warminster Community Park is currently a site remediation project located in Bucks County, PA. Meco Constructors is the General Contractor on site responsible for all earthmoving, soil remediation, storm, sanitary and mill & overlay. This particular project was broken out into two phases — one for a DCNR grant and another with a RACP grant from the township. The project also includes a new pre-cast pavilion with electric and sewer amenities.
Scope of work:
• 1,600 LF of stormwater Installation
• Sanitary Force-main
• 13,000 SY of mill & overlay
• 20,000 SY of topsoil amendment for new athletic fields
• Four new state of the art basketball courts
• Two new baseball fields including sod installation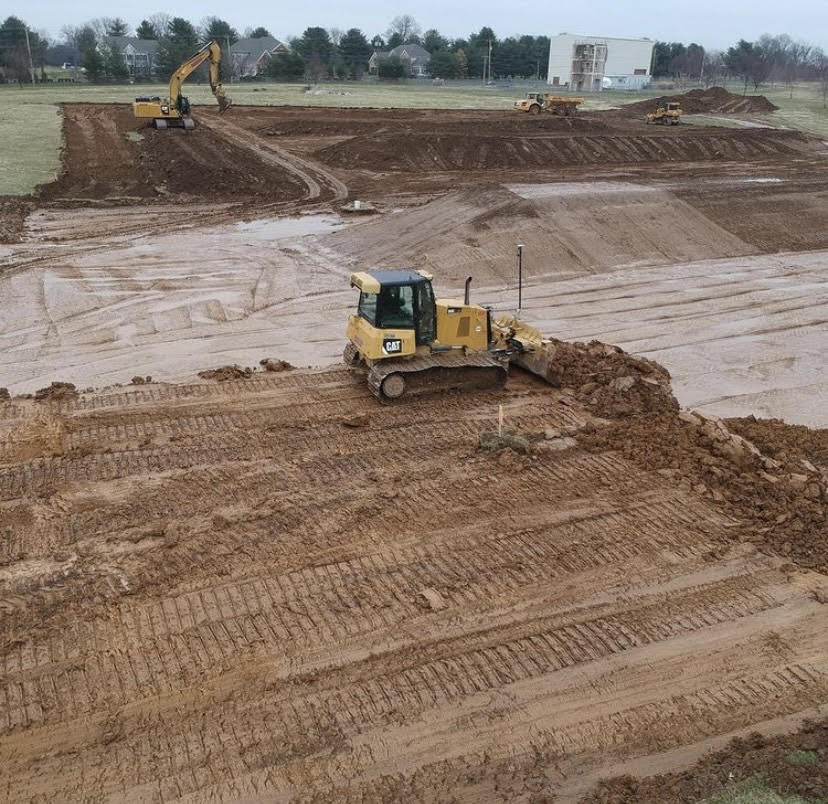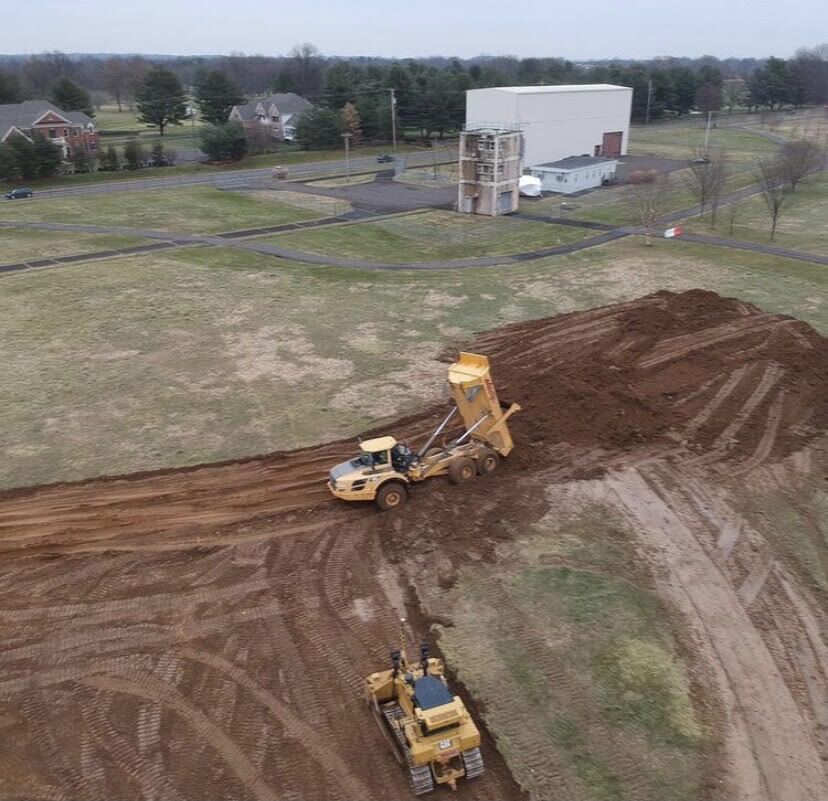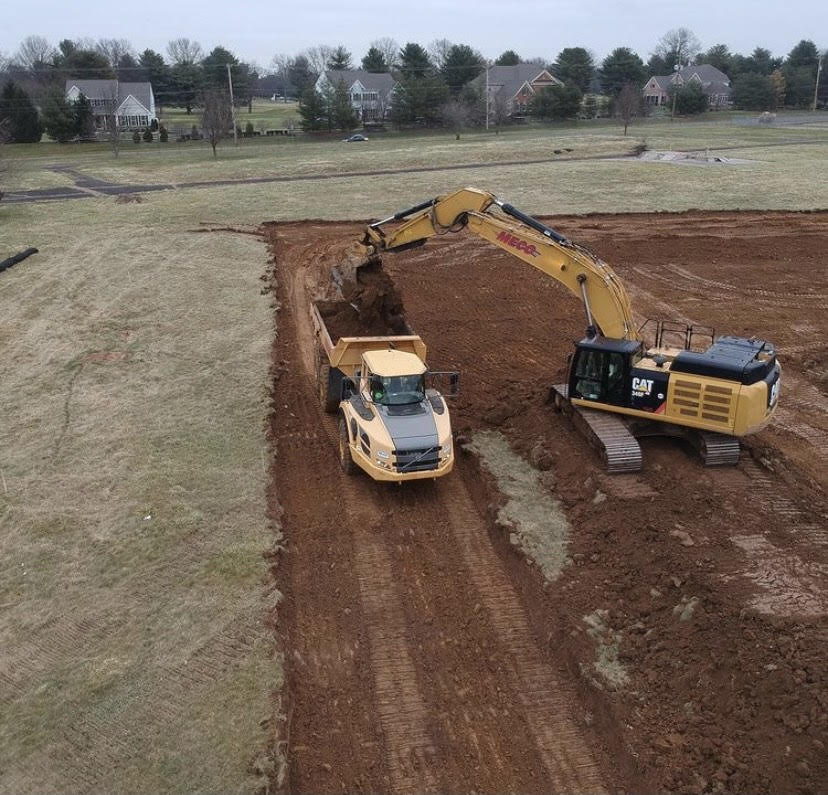 PIAZZA TERMINAL
NORTHERN LIBERTIES, PHILADELPHIA
(EST. COMPLETION: FEBRUARY, 2022)
SCOPE:
The Piazza Terminal project is the construction of new high-rise apartment complexes in Northern Liberties, broken out into seven separate buildings. The site contract involves bulk excavation for subgrade of building slabs, excavation of 250+ foundations along with the removal and processing of existing foundations from the former Schmidt's Brewery. The site also includes a 17,000 sq. ft underground detention basin, domestic water and fire connections along with storm and sanitary for the proposed apartment complex.
The total contract value approximates $3,500,000.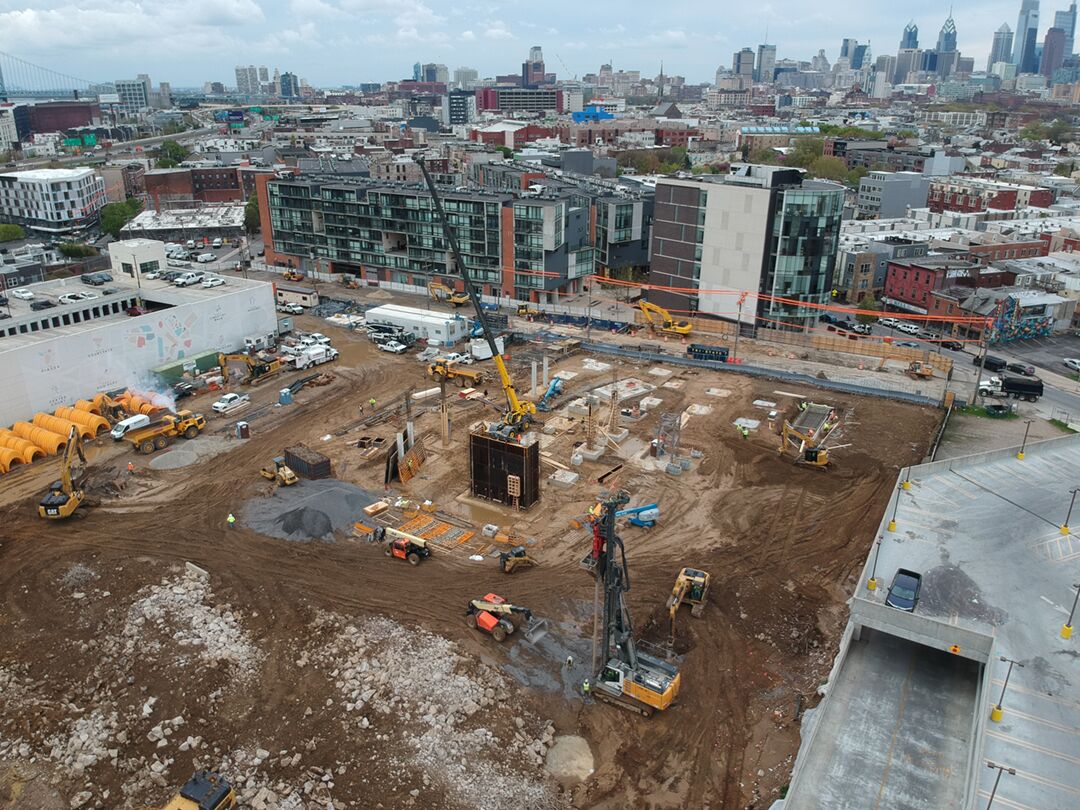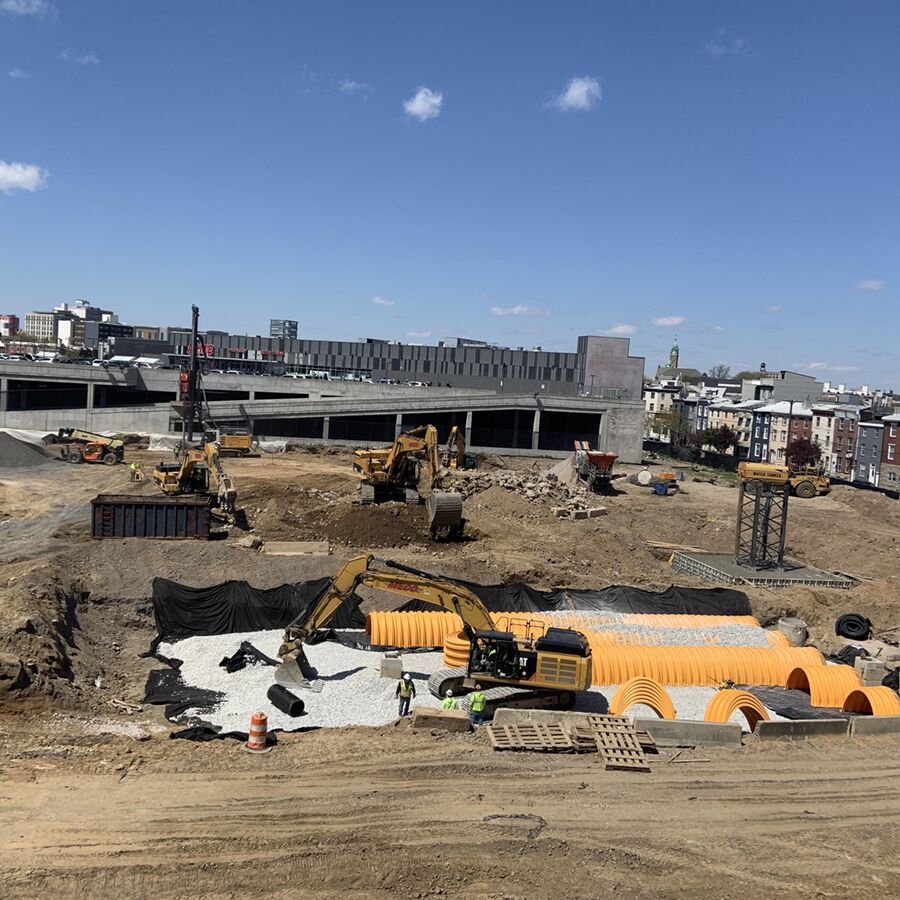 MIXED USE PROJECT
COATESVILLE, PA

(EST. COMPLETION: 2022)
SCOPE:
Sitework redevelopment for the land parcel located at 1926 East Lincoln Highway, Coatesville, PA, consisting of the milling of existing asphalt paving in parking lots, site demolition, excavation and grading. Installation of site improvements including a utilities basin, water meter pit, curbing, asphalt paving and markings, signage, sidewalks, bollards and landscaping.
Contract Value approximates $1,000,000.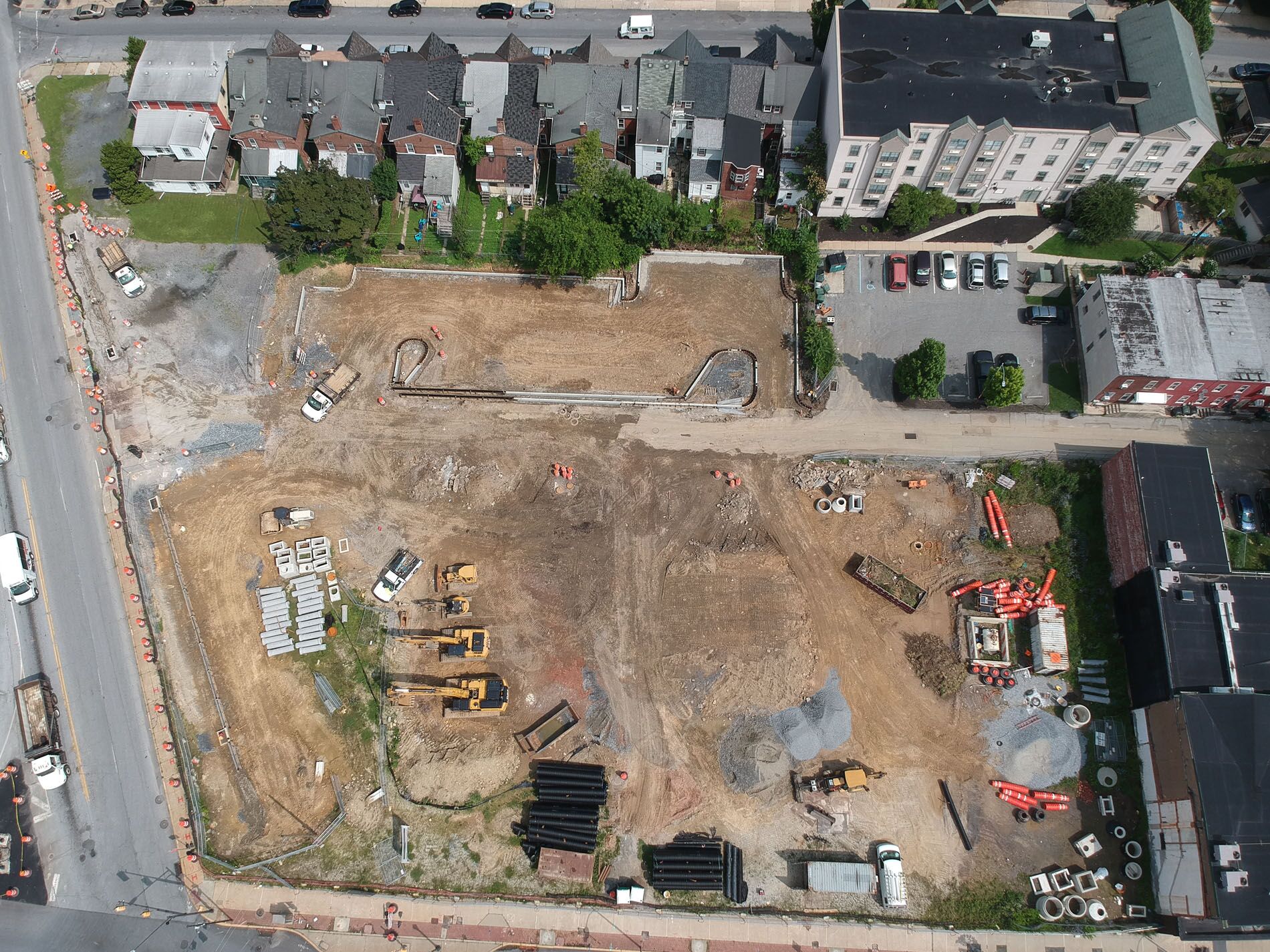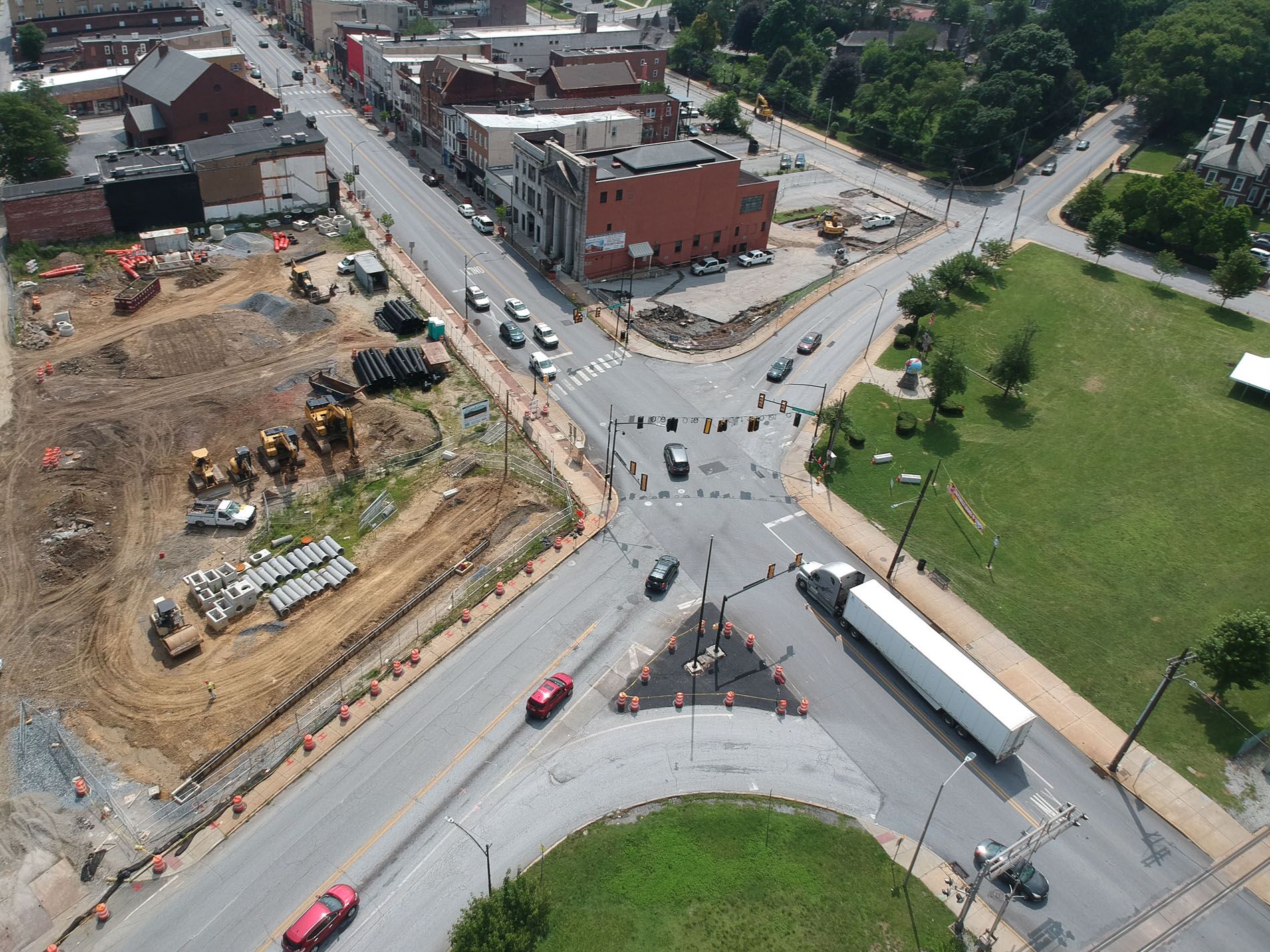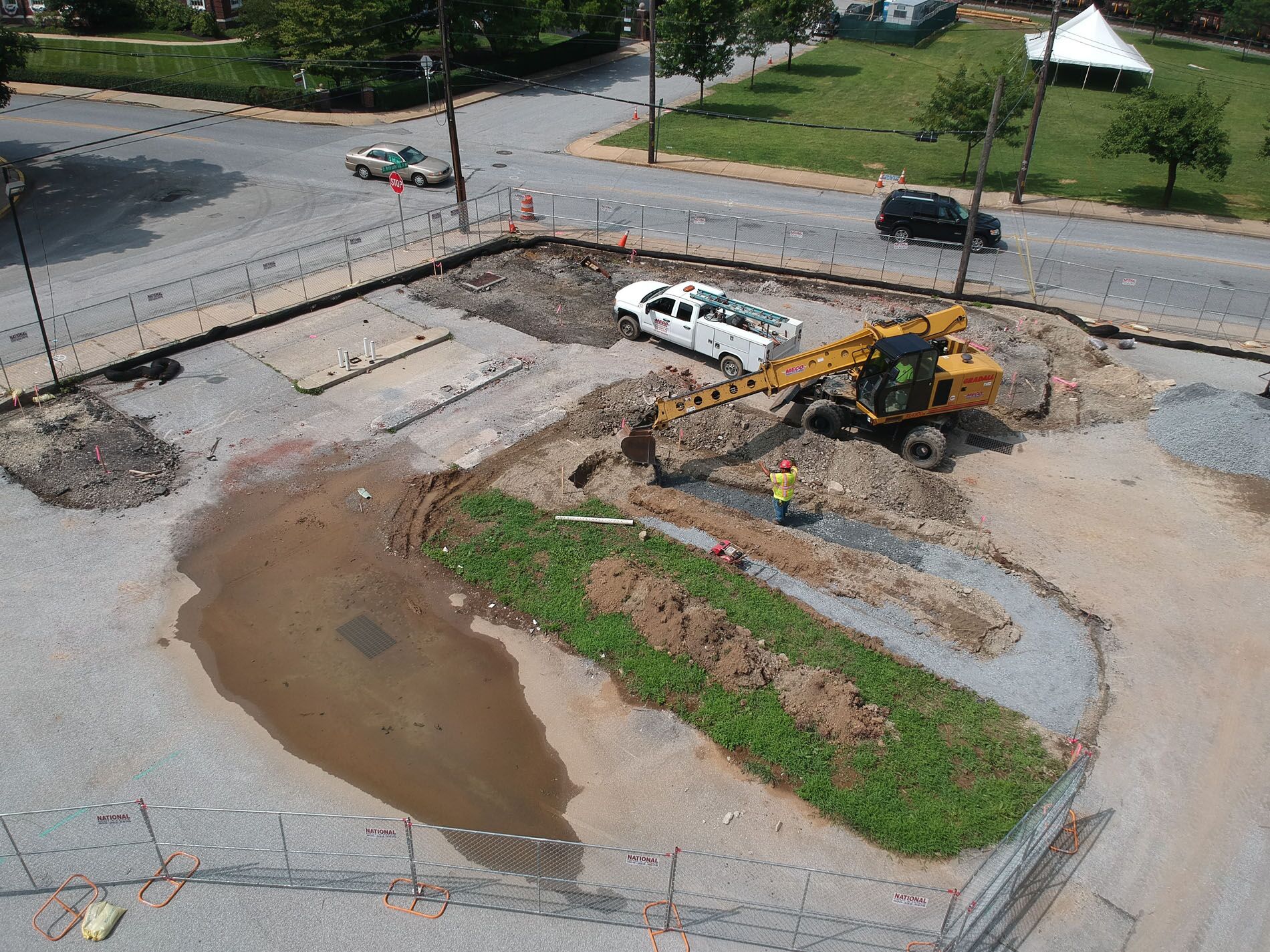 MARLBORO PSYCHIATRIC HOSPITAL
MARLBORO, NJ

(EST. COMPLETION: Fall 2022)
SCOPE:
This project involves the demolition of over 90 buildings and other structures totaling over 1.25 million square feet. It also includes the demolition of over a mile of tunnels (10 ft. by 15 ft.) and the removal/decommissioning of all on-site utilities (gas, electric, water, wastewater and stormwater).