Piazza Terminal
Philadelphia, PA

Client: Post Brothers
Est. Completion Fall 2023
SCOPE:
The Piazza is a 15 acre four-building residential and commercial complex located in the Germantown section of Philly. The site was the home of Schmidt's Brewery from 1860 until 2002. MECO Constructors, Inc. is working hand in hand with many other subcontractors on site to bring this project in on time. MECO Crews did all demolition work, site stabilization, drainage, stormwater basins, sanitary sewer system, concrete, sidewalks, and extra work found once excavation started.
Contract Value: $4,190,665.00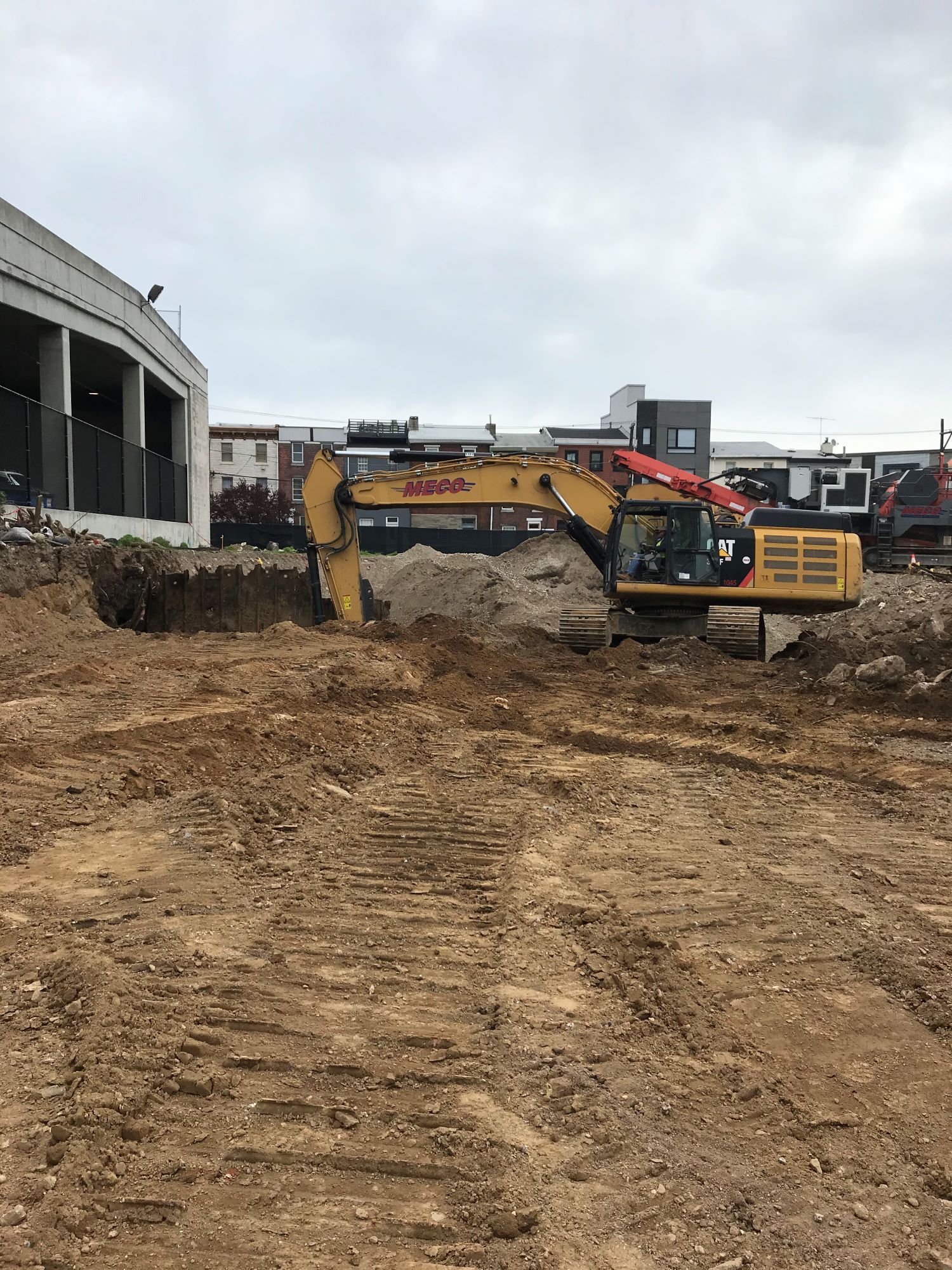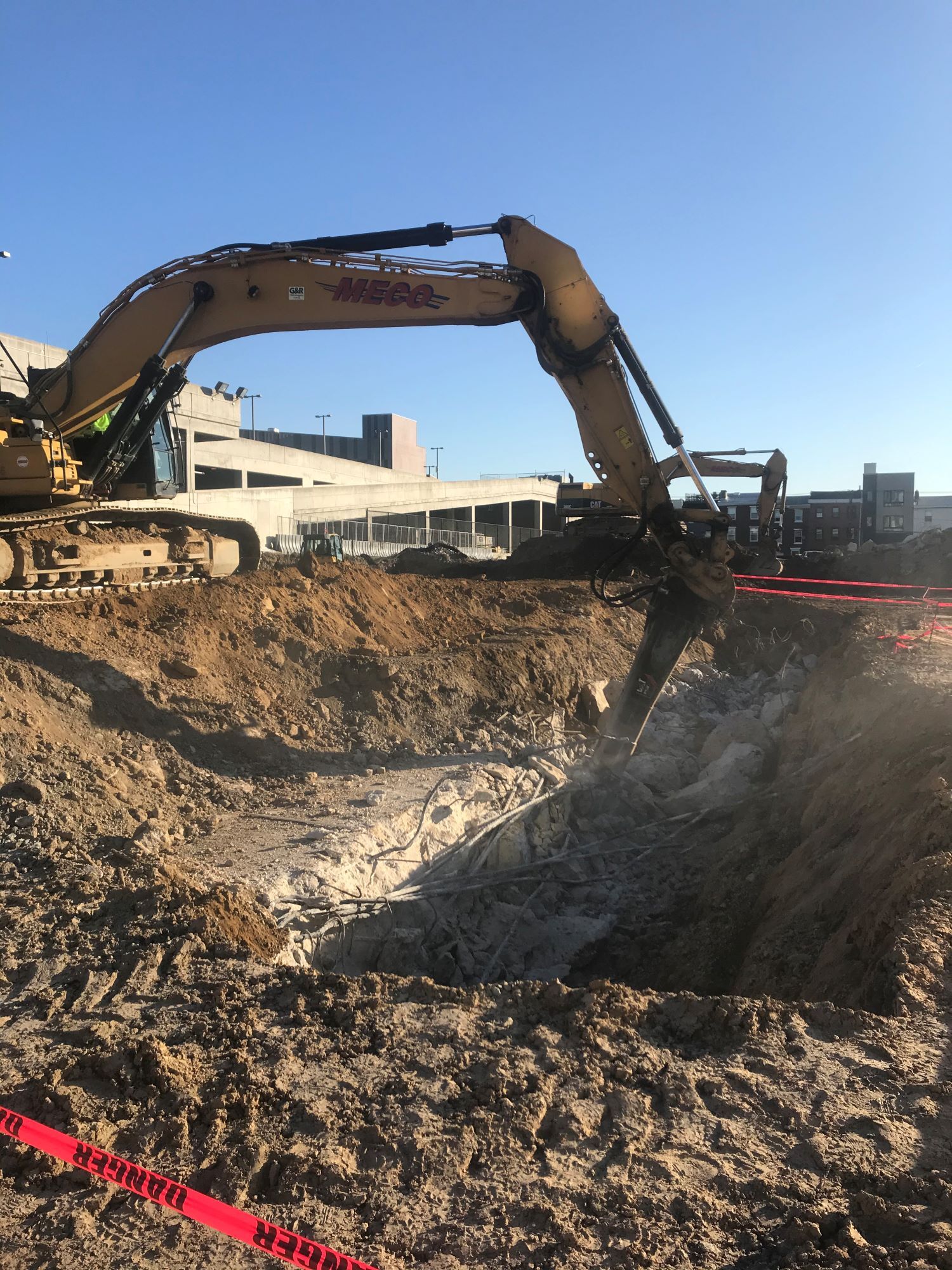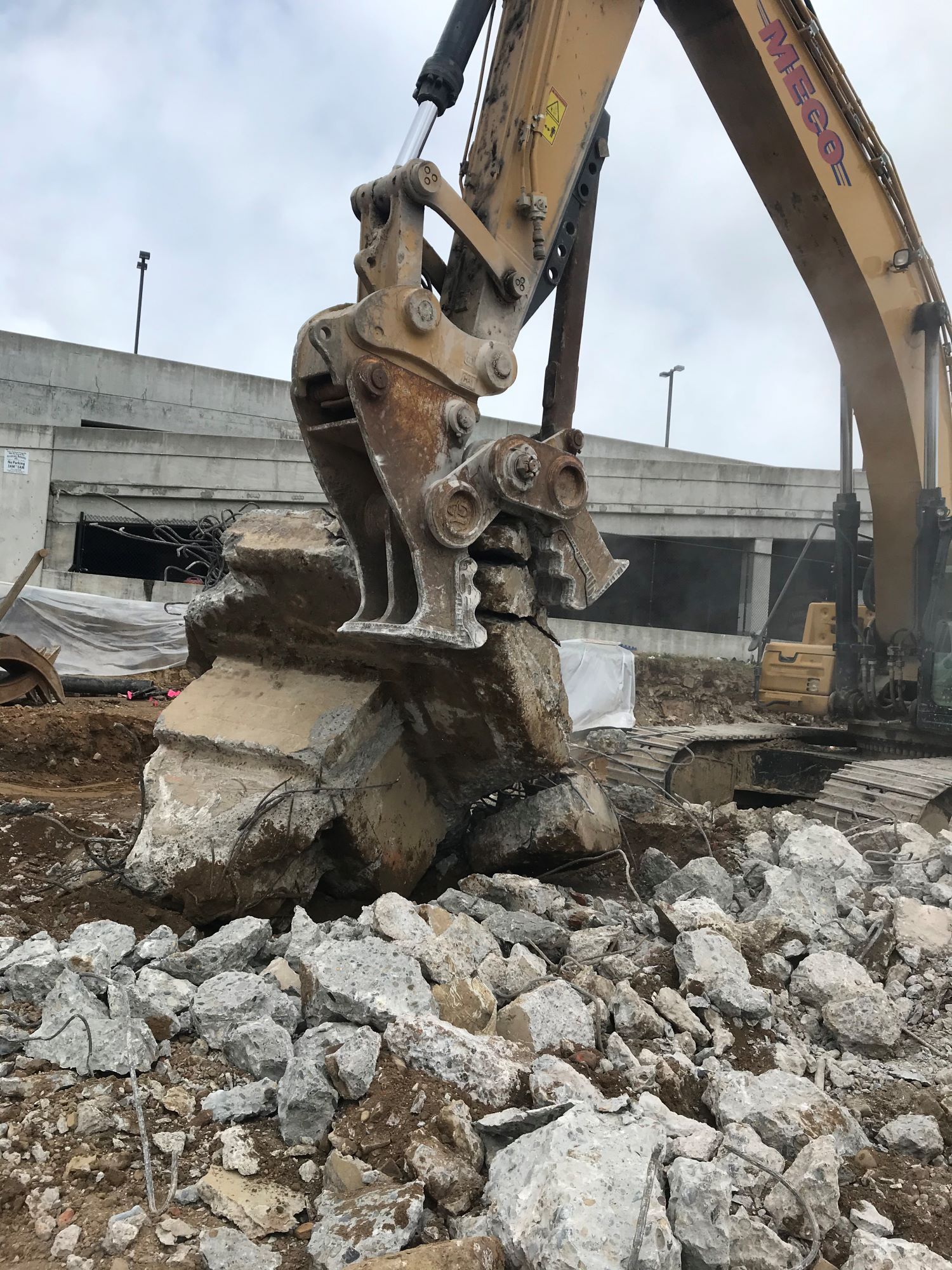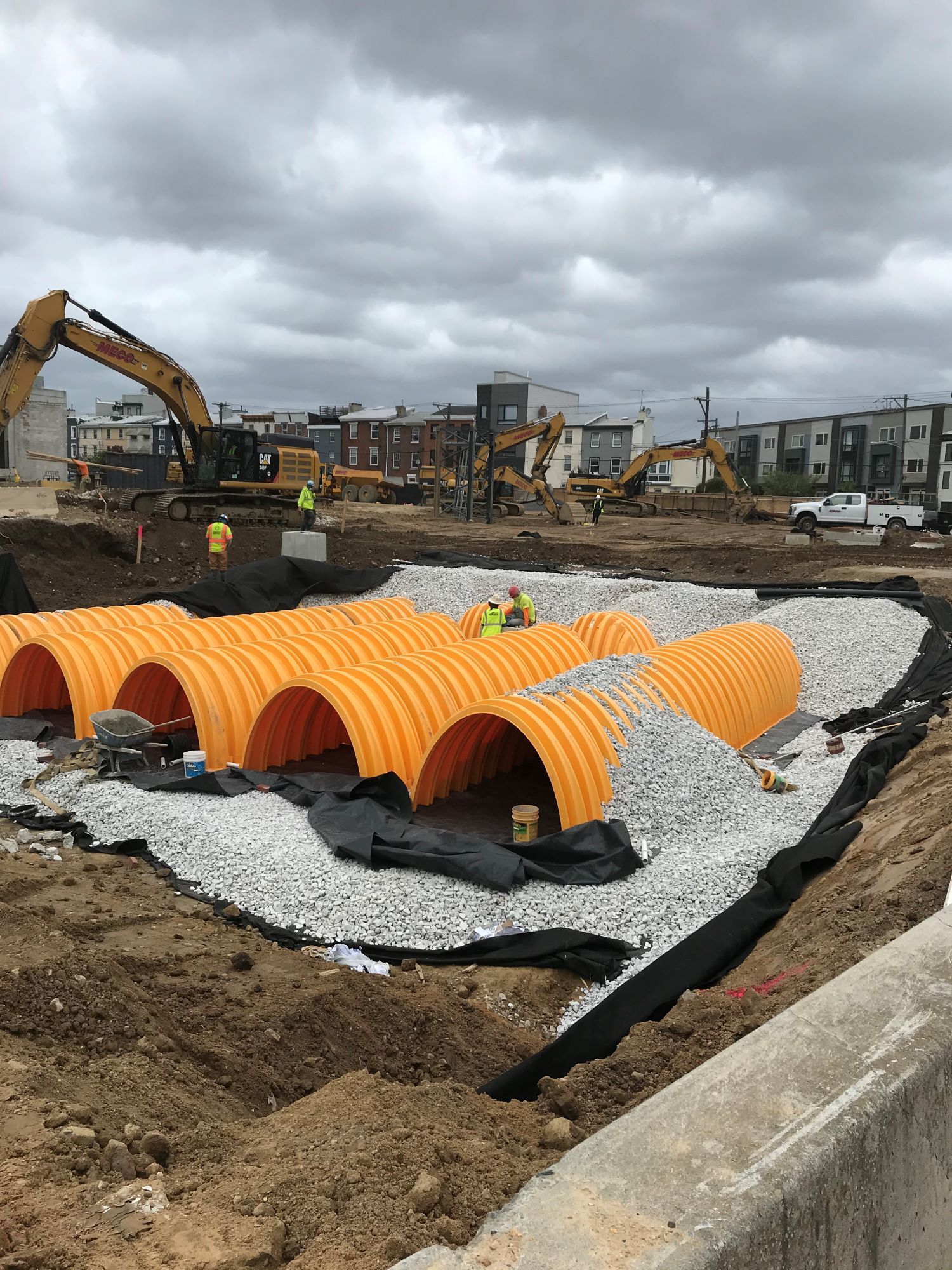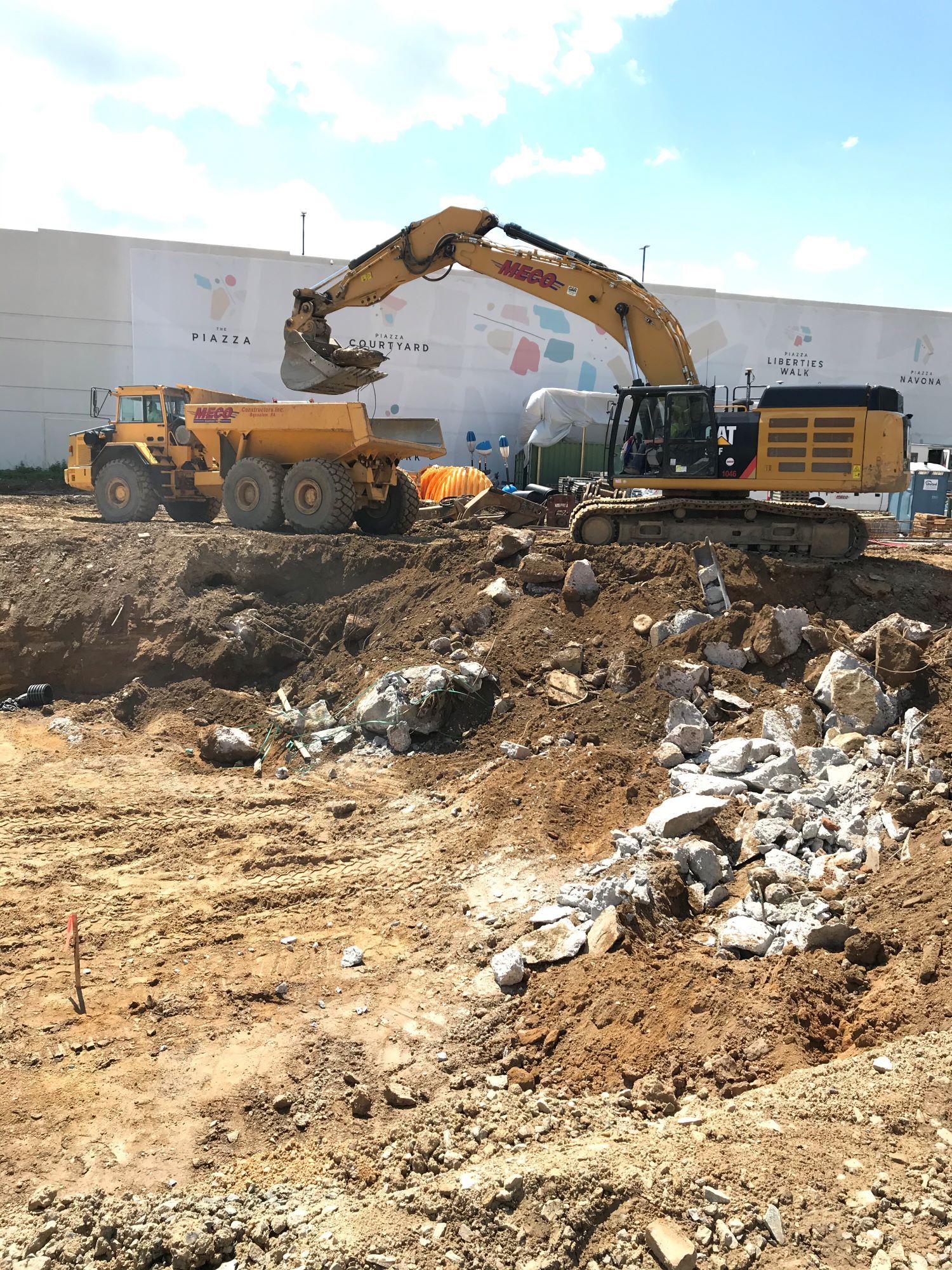 The Darien Project
Philadelphia, PA

Client: Post Brothers
Est. Completion September 2023
SCOPE:
The Darien Project – This project will feature 212 luxury residential units in two connected buildings. The currently vacant site will soon hold a 5 story, 118,542 square foot building. The site contract involves bulk excavation for subgrade of building slabs, underground detention basin, domestic water and fire connections and storm and sanitary for the apartment complex.
Contract Value: $2,282,000.00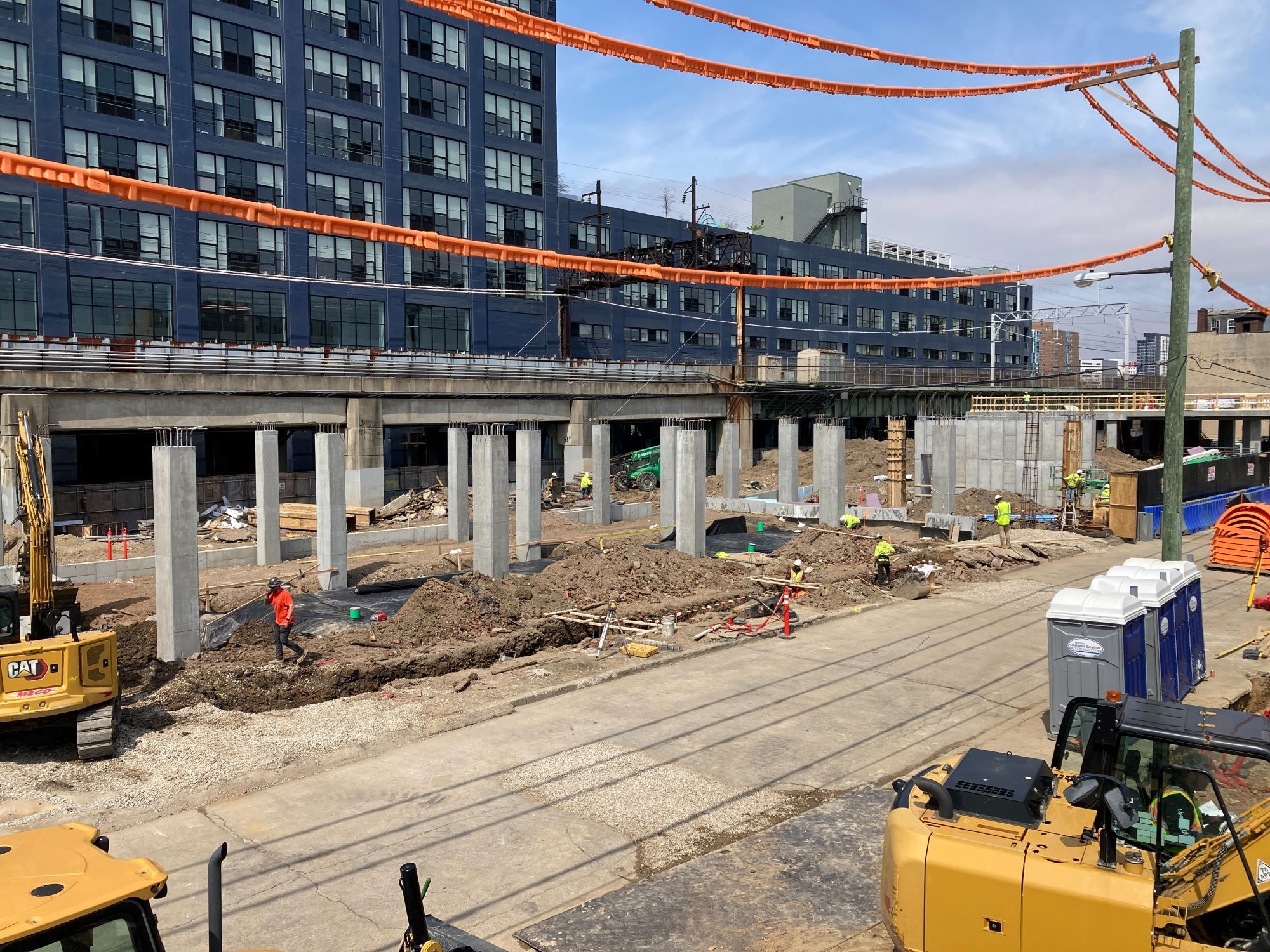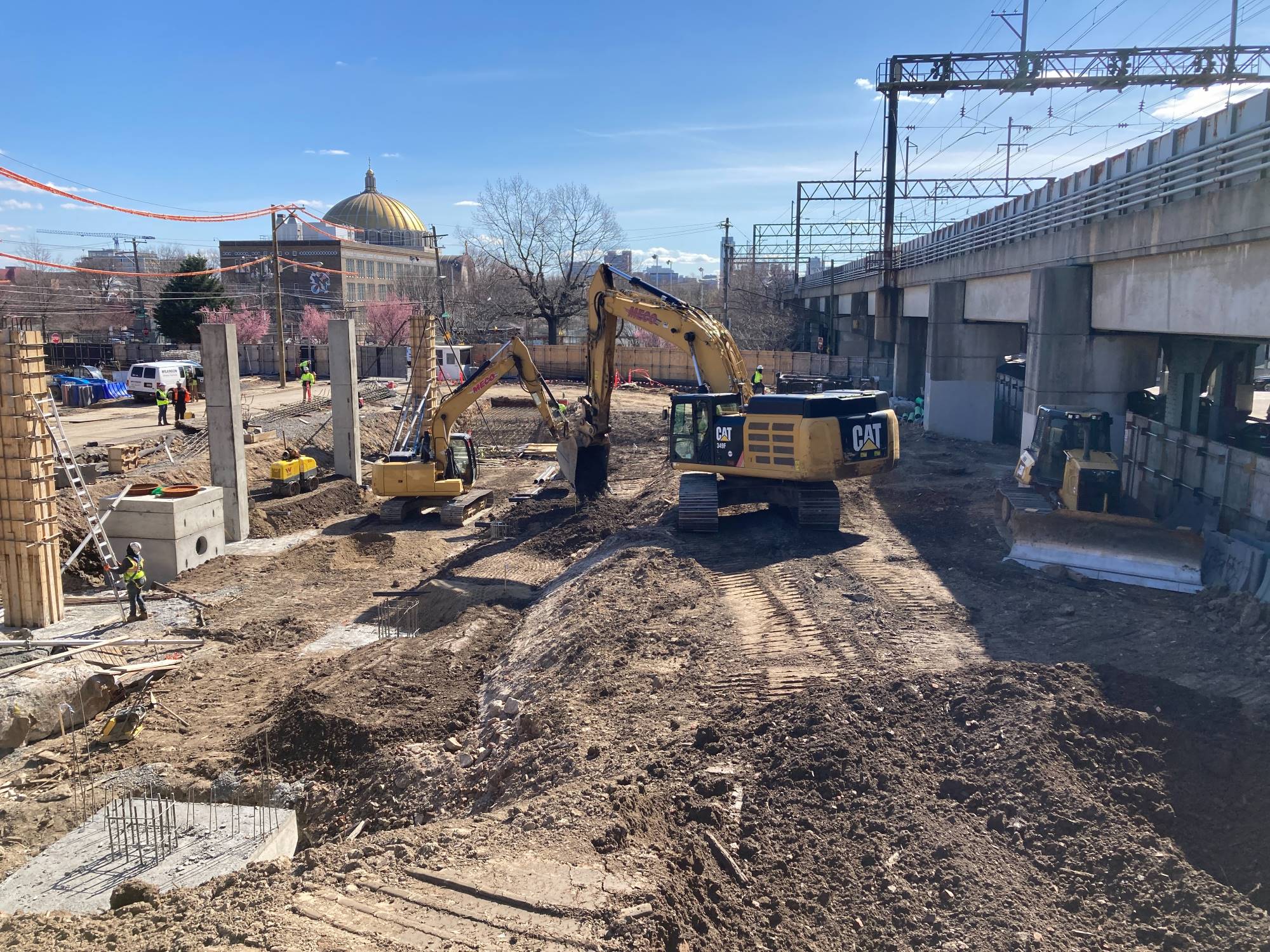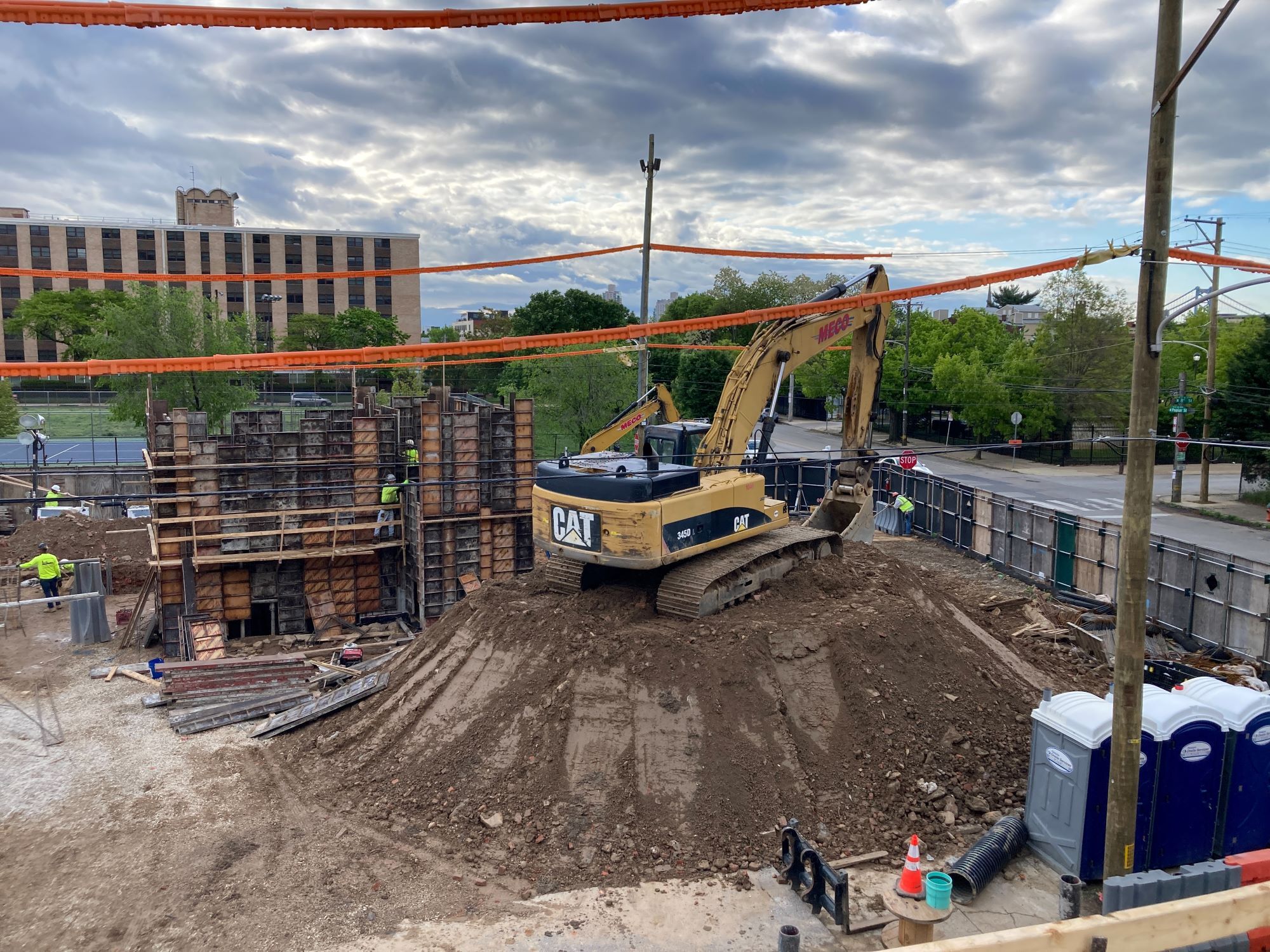 Fort Washington Cross County Trail
Upper Dublin Township, Montgomery County, PA

Est. June 2024
SCOPE:
The Fort Washington Cross County Trail project encompasses a comprehensive range of improvements aimed at enhancing the overall experience for the community. Phase 3 of the Fort Washington Cross County Trail will include installation of drainage, curb, and sidewalk, reconstruction of the road, and the extension of multi-use trails along Delaware & Virginia Drive. These improvements will meet the needs of the community by providing a brand-new aesthetic and an essential trail to explore nature and engage in outdoor activities.
Contract Value: $5,167,157.00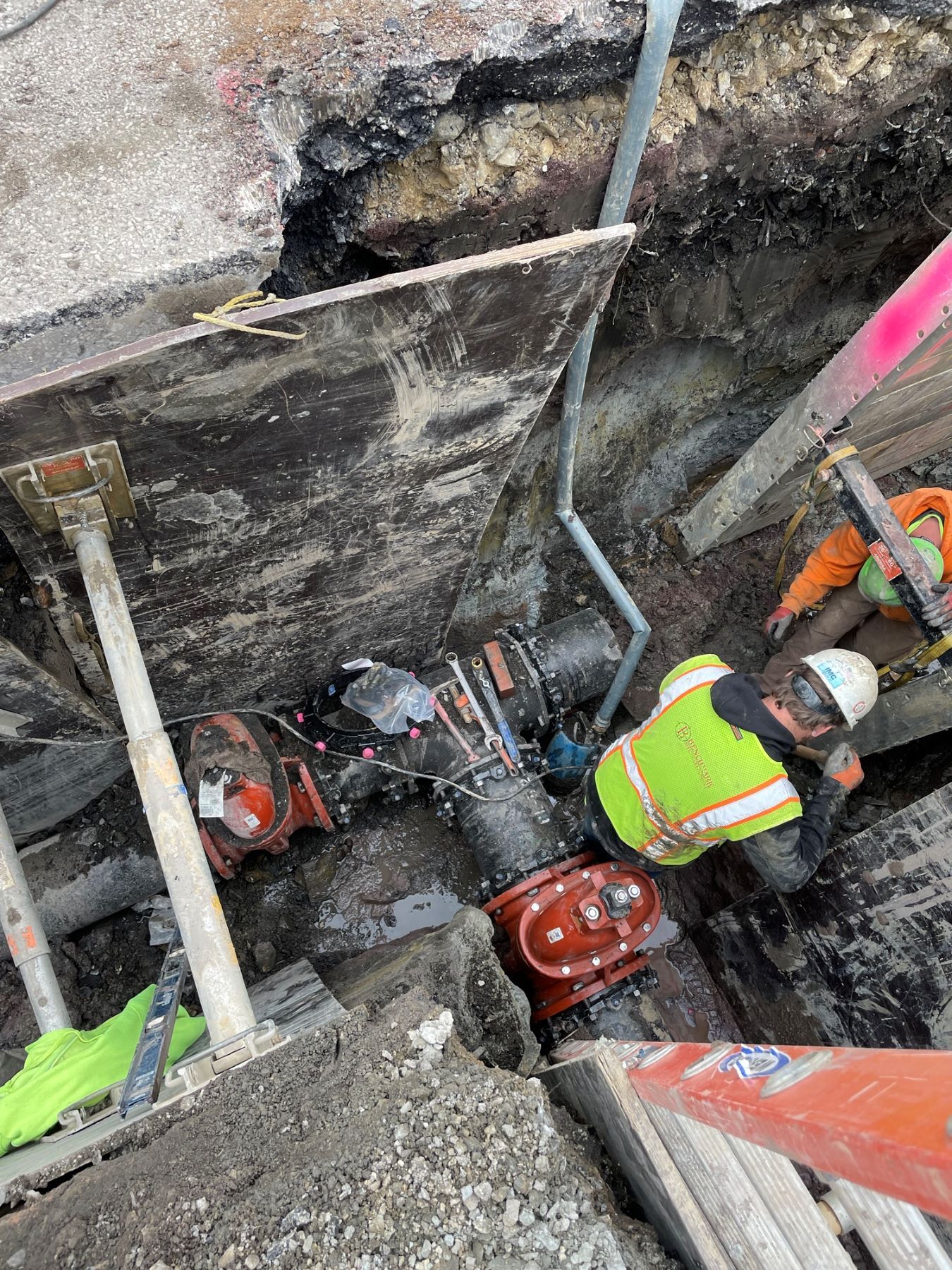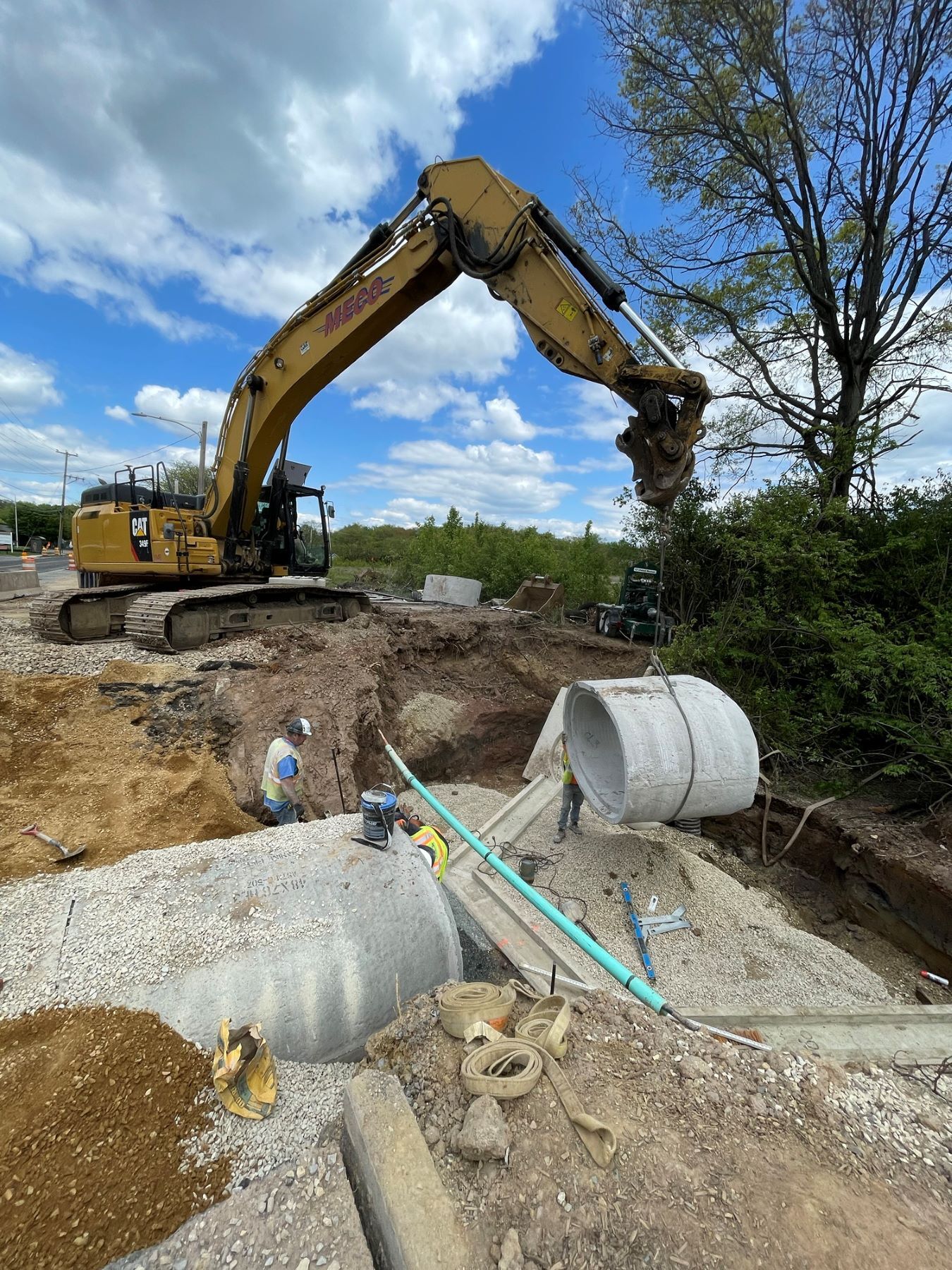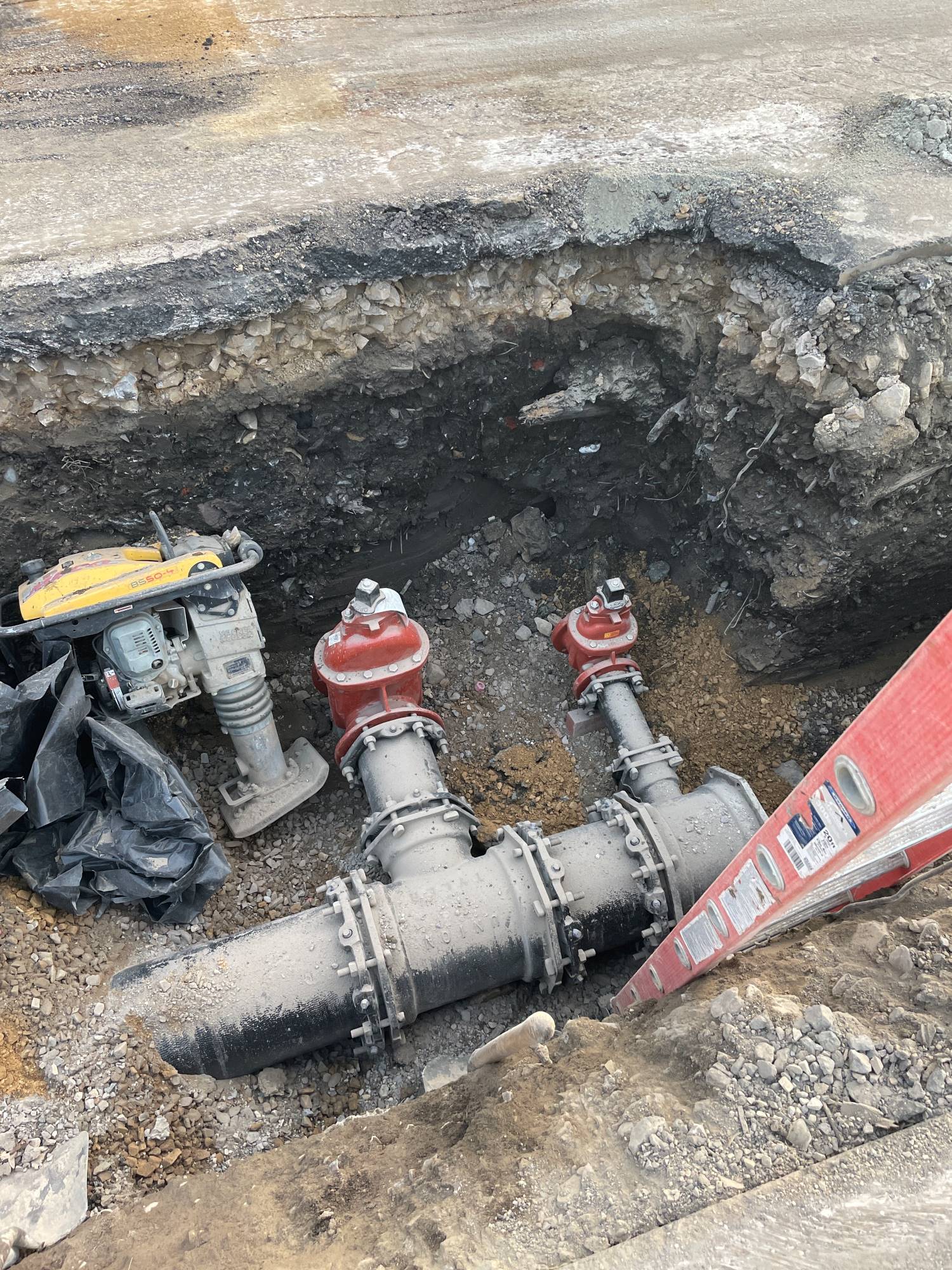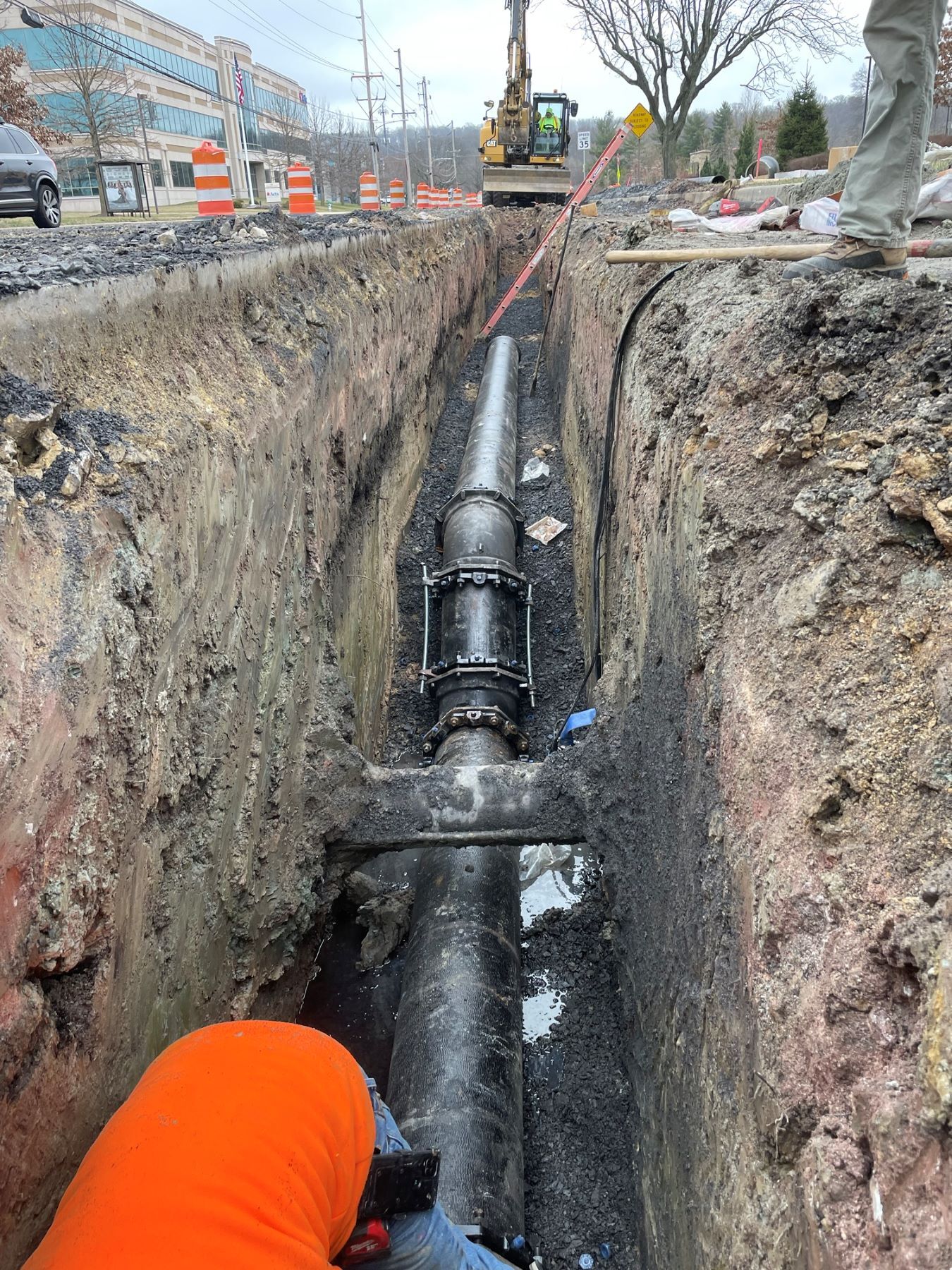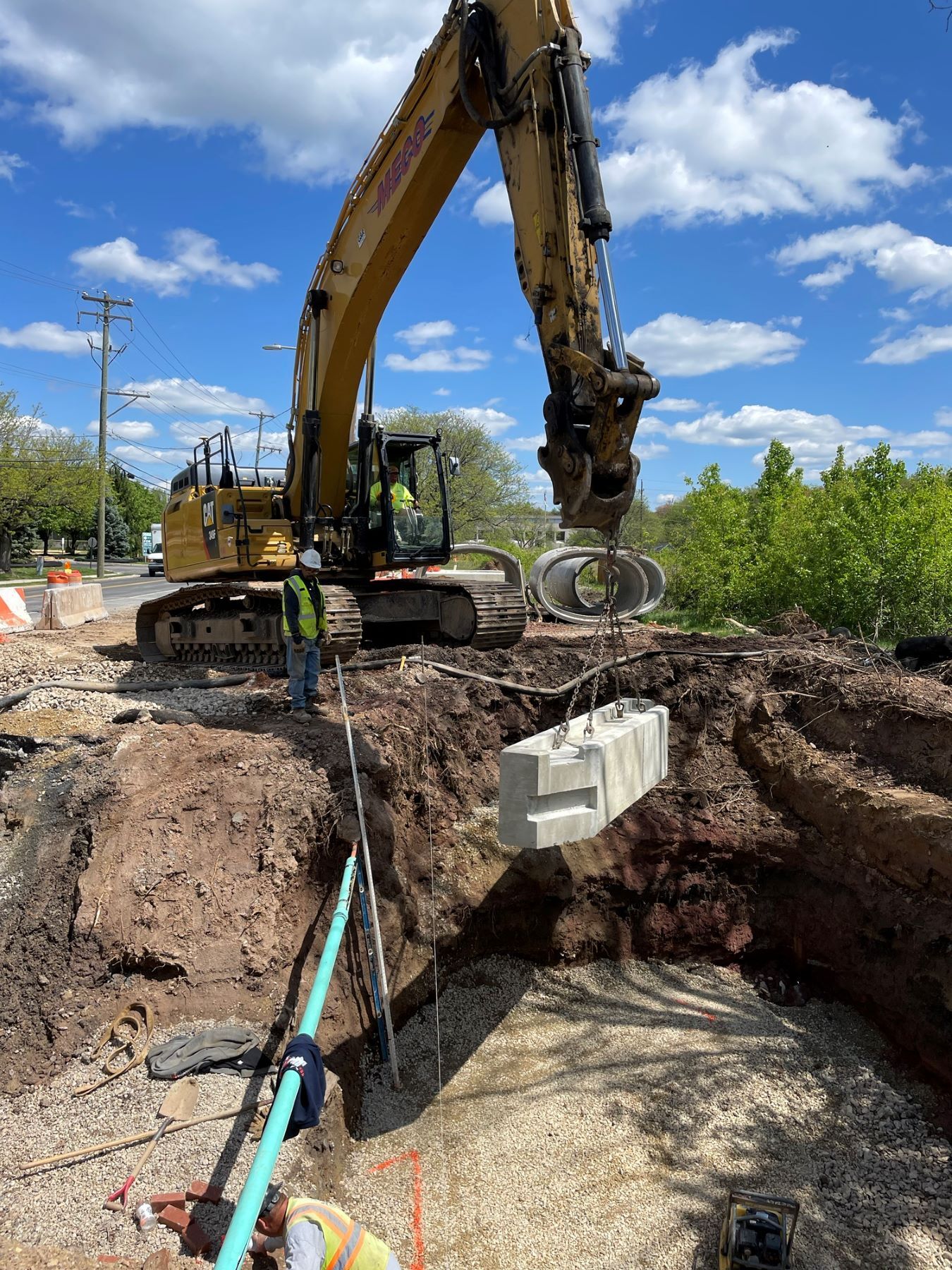 Princeton Racquet & Recreation Center
Princeton, NJ
Client: Torcon Construction
Est. Completion: Winter 2023/Spring 2024
Princeton University is building a new facility to promote a cohesive community for coaches, students, and staff. This facility will attract spectators from the University and other communities to celebrate athletic history and provide a welcoming environment for new and current students.
MECO Constructors, Inc. has been on site since 2021 working side by side with numerous other contractors to bring this project in on time.
SCOPE:
Mass Excavation for building including rock blasting and demolition, foundation excavation, drainage for courts and fields, trench drains, electrical excavation & backfill.
Contract Value: $5,711,200.00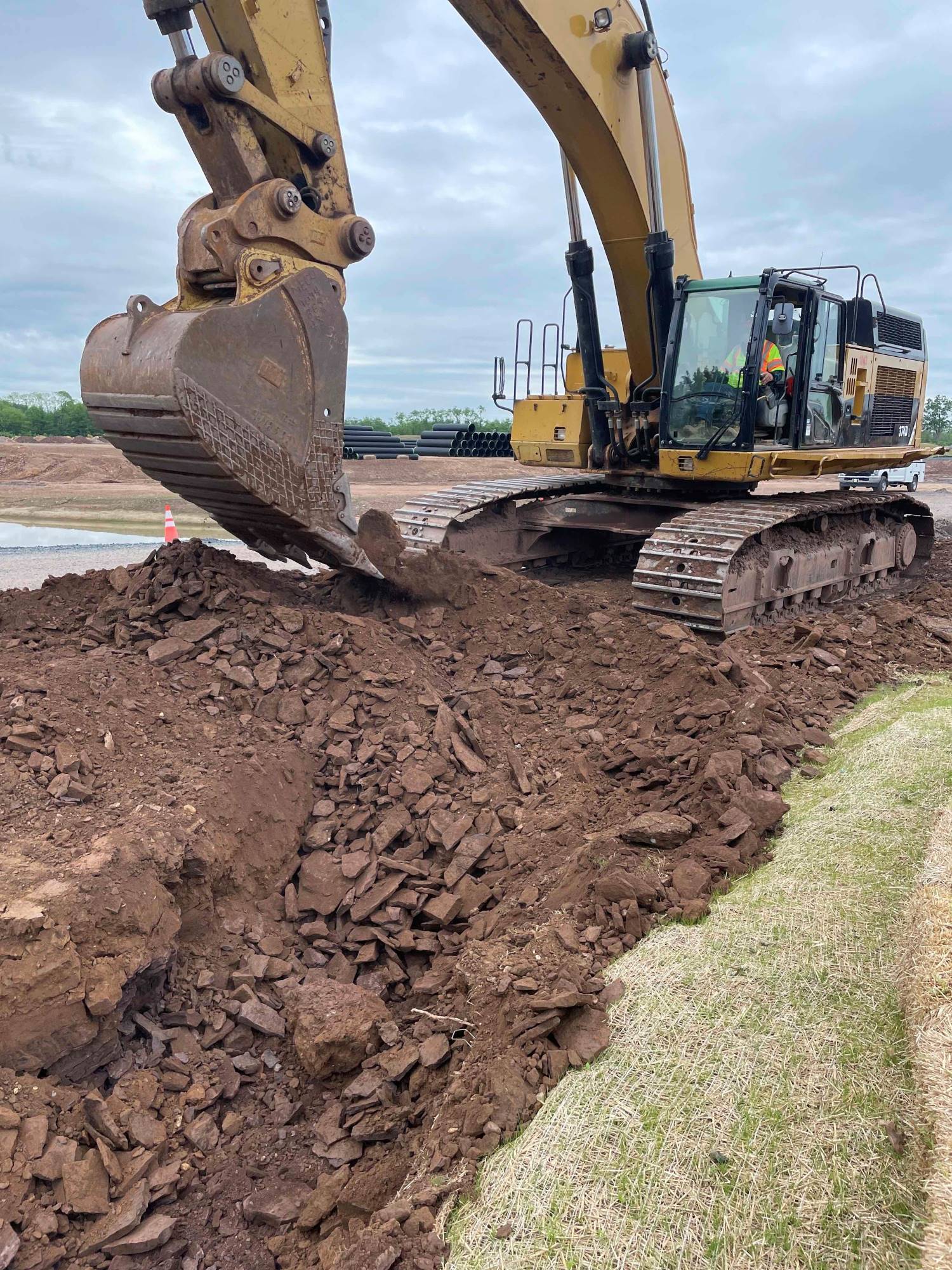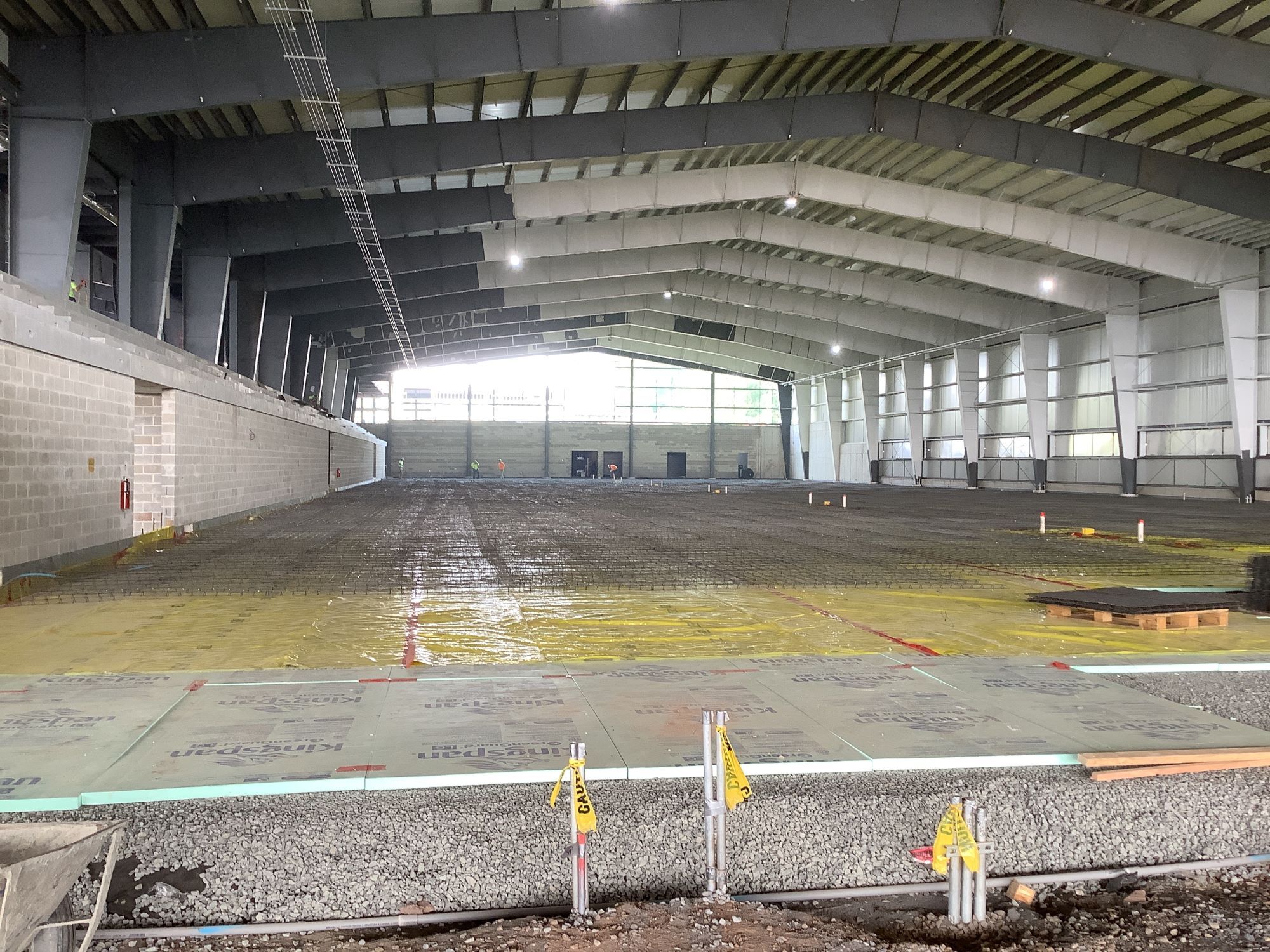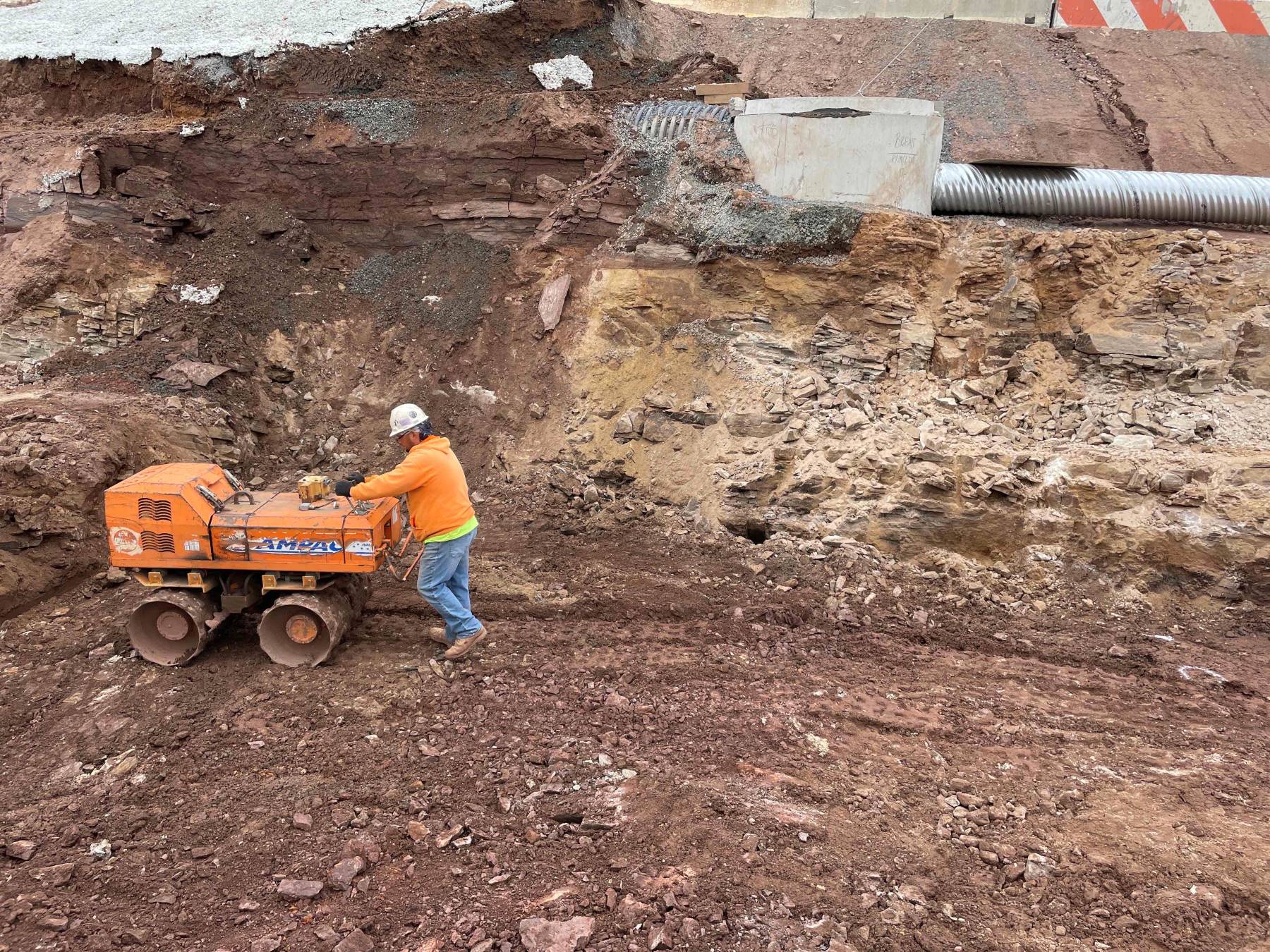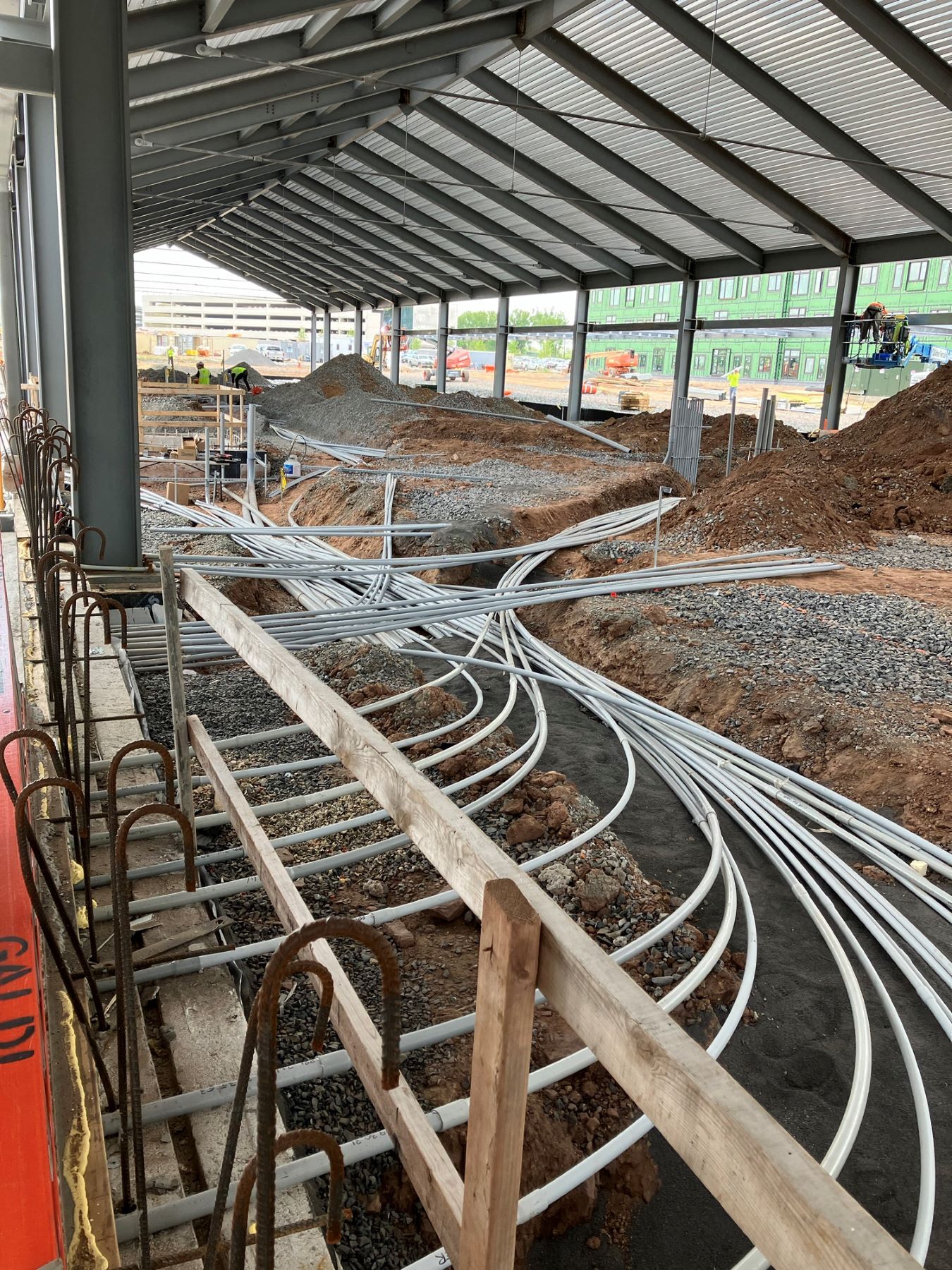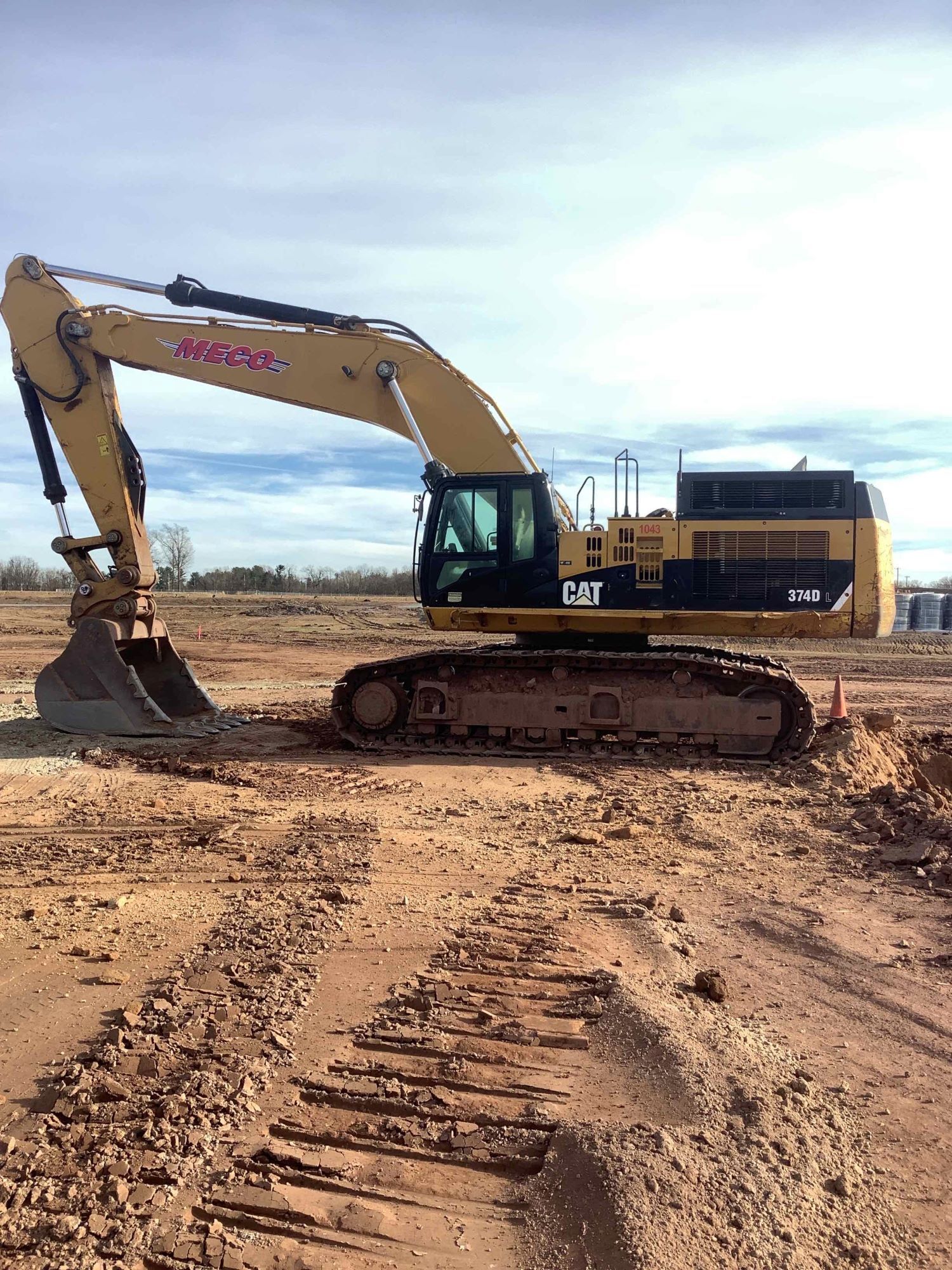 MARLBORO PSYCHIATRIC HOSPITAL
MARLBORO, NJ

(EST. COMPLETION: Fall 2022)
SCOPE:
This project involves the demolition of over 90 buildings and other structures totaling over 1.25 million square feet. It also includes the demolition of over a mile of tunnels (10 ft. by 15 ft.) and the removal/decommissioning of all on-site utilities (gas, electric, water, wastewater and stormwater).