Material & Equipment Hauling in Philadelphia
Meco Trucking, Inc. is committed to offering industry leading assistance and specialty services to help all of its customers.
Heavy Equipment Transport To & From Job Sites
A full service construction trucking company to provide materials to and from construction locations.
As a full service construction trucking company, our Meco Trucking, Inc. affiliate provides our clients with a comprehensive service list. Meco Trucking's fleet of dump trucks can easily transport construction site materials to and from designated job sites or disposal locations as needed.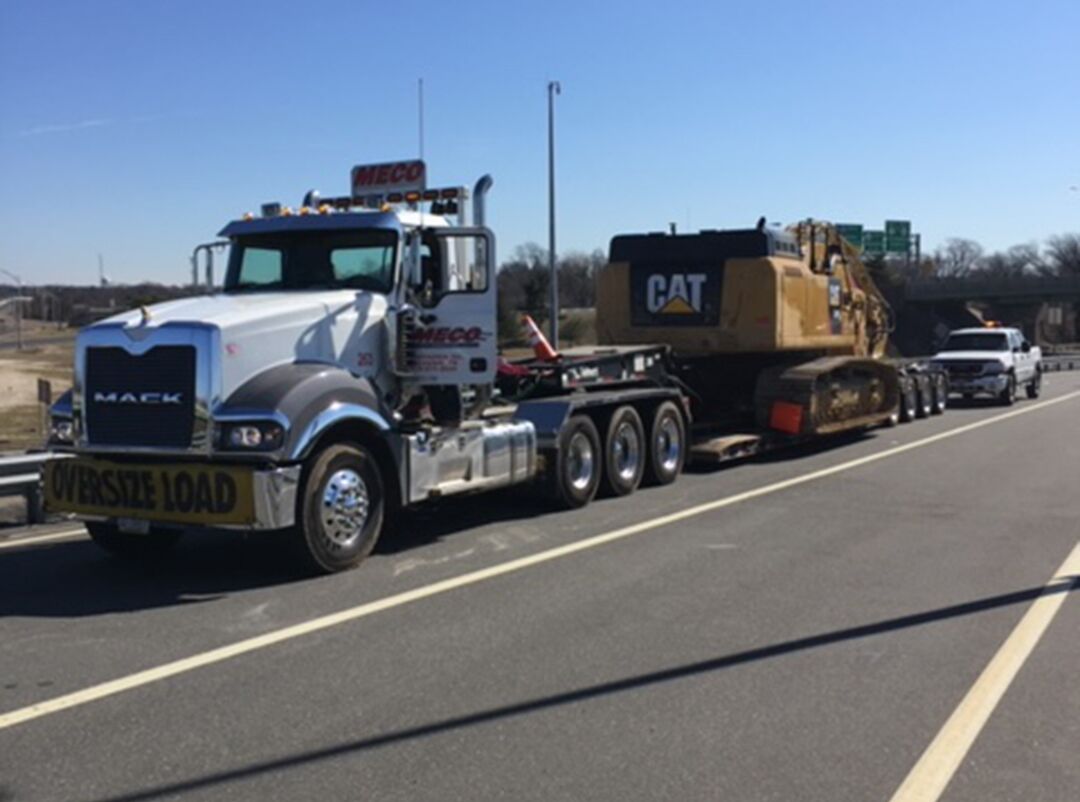 In addition to Meco Trucking's superior material hauling capabilities, Meco offers the following services as well:
Heavy equipment transportation to and from job sites
Excavation services capable of clearing out any area of a jobsite
Dumpsite management to locate the most cost efficient disposal sites for clients
Dump truck and equipment rentals for any duration
Heavy Equipment Transport To & From Job Sites
Our team is fully equipped to handle a variety of equipment, including:
Front-end loaders
Excavators
Bulldozers
Backhoes
When you require safe and efficient transportation of heavy equipment in Philadelphia, Meco Constructors is the reliable choice. We understand that having the right trailer is just as crucial as having an experienced driver when it comes to hauling equipment. Companies throughout PA rely on our expertise and experience.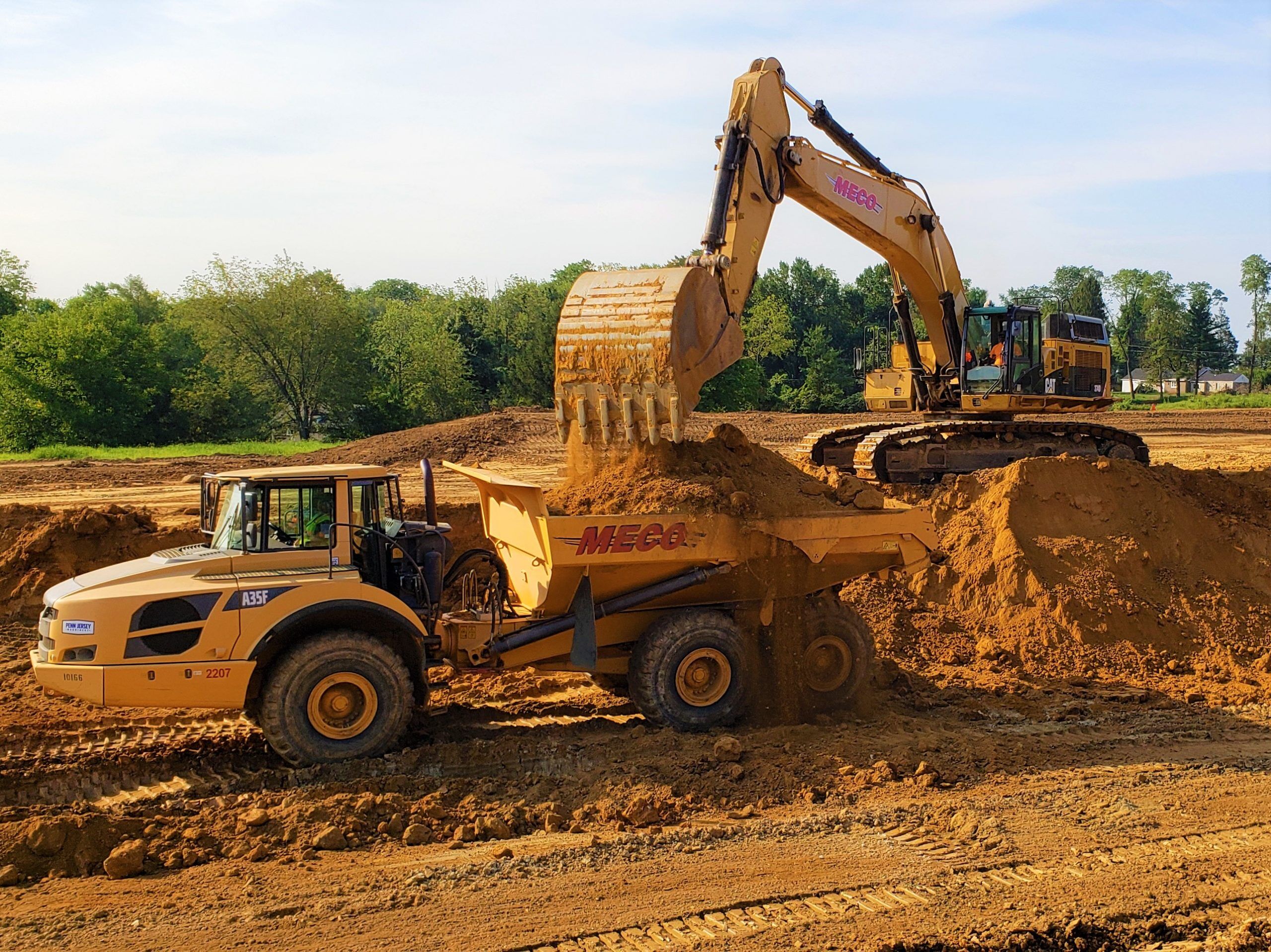 Dump Truck and Equipment Rentals for Job Site Clearing
In addition to our hauling services, we also offer affordable dump truck rentals for Philadelphia, PA contractors. Whether you need to transport aggregate, soil, or any other materials, our dump trucks provide the perfect solution. We ensure timely and efficient delivery to meet your project requirements.
If your Philadelphia-based company requires heavy equipment transport, hauling equipment rentals, or material delivery services, choose Meco Constructors. With several years of expertise in the civil construction industry, we have supported a variety of industries on different job sites. For more information about our hauling equipment transport or rentals, don't hesitate to contact Meco Constructors today!