Premier Highway & Infrastructure Contractors in New Jersey
If you're in search of exceptional concrete contractors for infrastructure and highway development, look no further. At Meco Constructors Inc., we specialize in
highway and infrastructure development in Bucks County, PA
, and throughout New Jersey. Our expertise and commitment to excellence set us apart as premier contractors in the field.
Recent Projects in New Jersey
AMAZON WAREHOUSE —
DELRAN, NJ
Client- Graycor Construction
SCOPE:
The Amazon Delran Warehouse Project was a retrofit for the new shipping and receiving facility located in Delran, NJ. Meco performed several crucial installations including new stormwater drainage, sanitary and water utilities, along with 600+ yards of concrete paving for new entrances, loading docks along with curb and sidewalk install. Meco self-performed all the sitework operations with an on-time and in-budget schedule.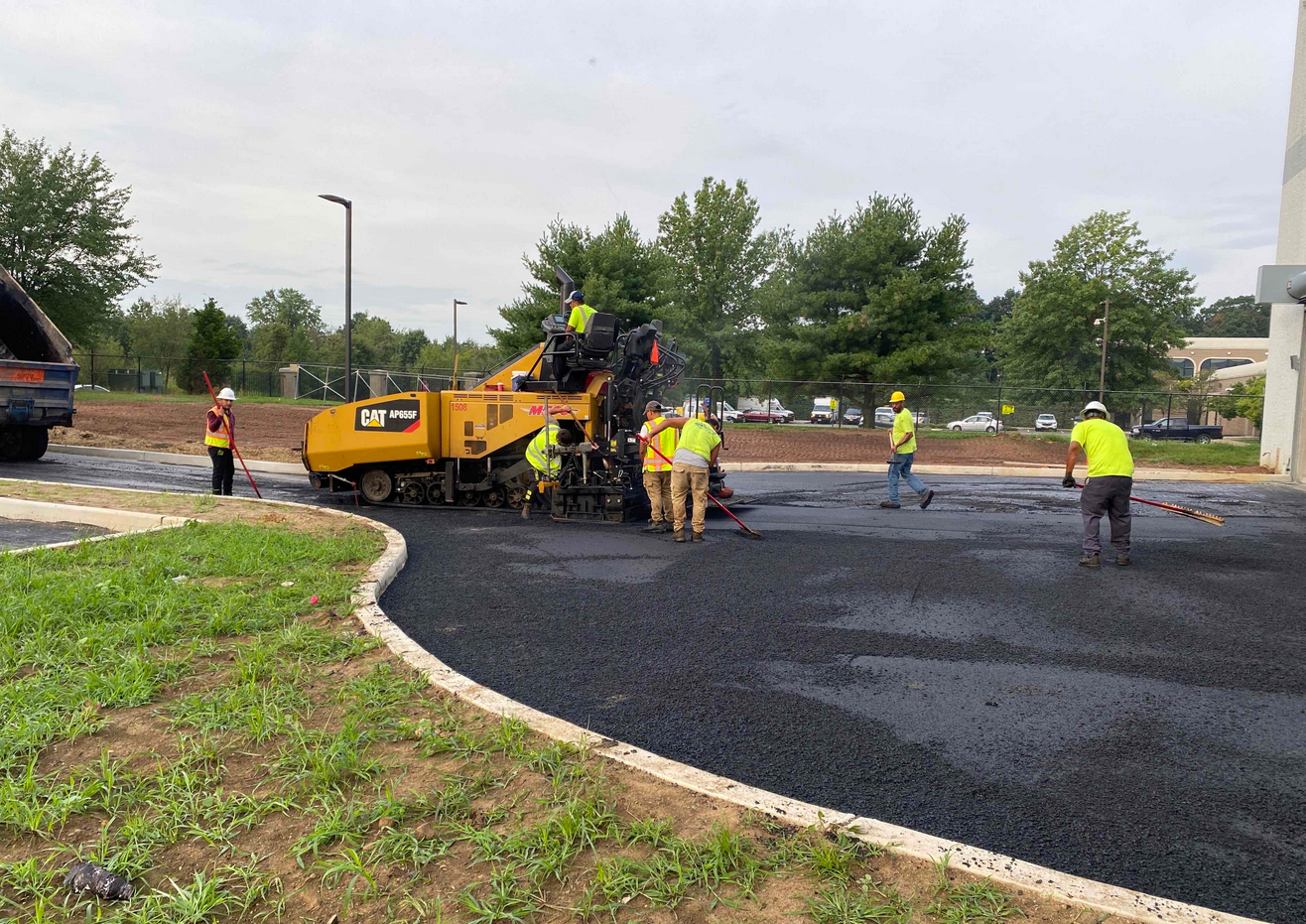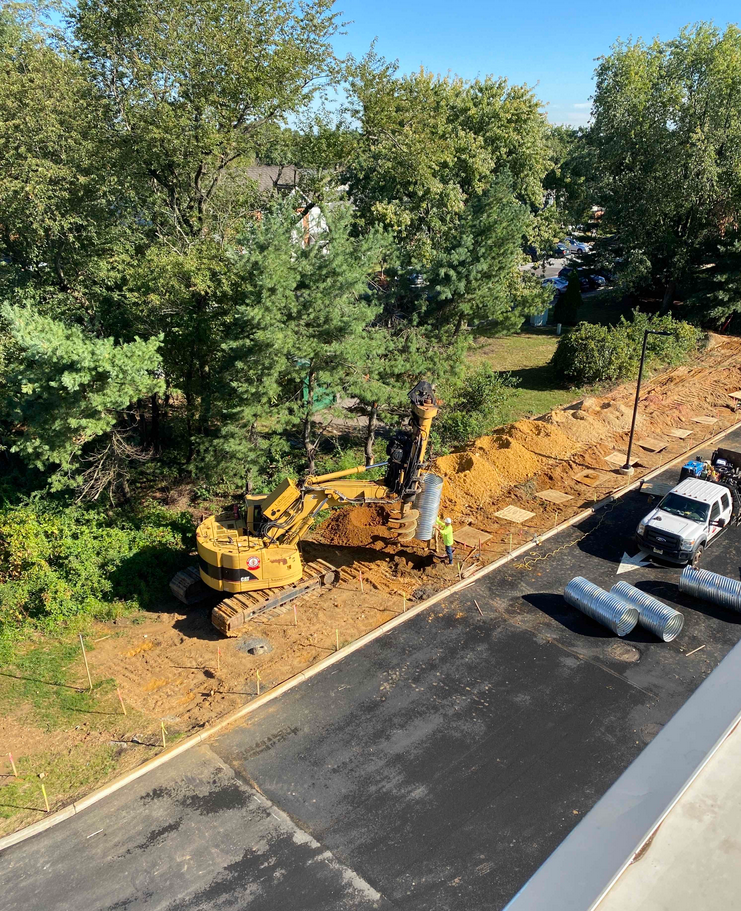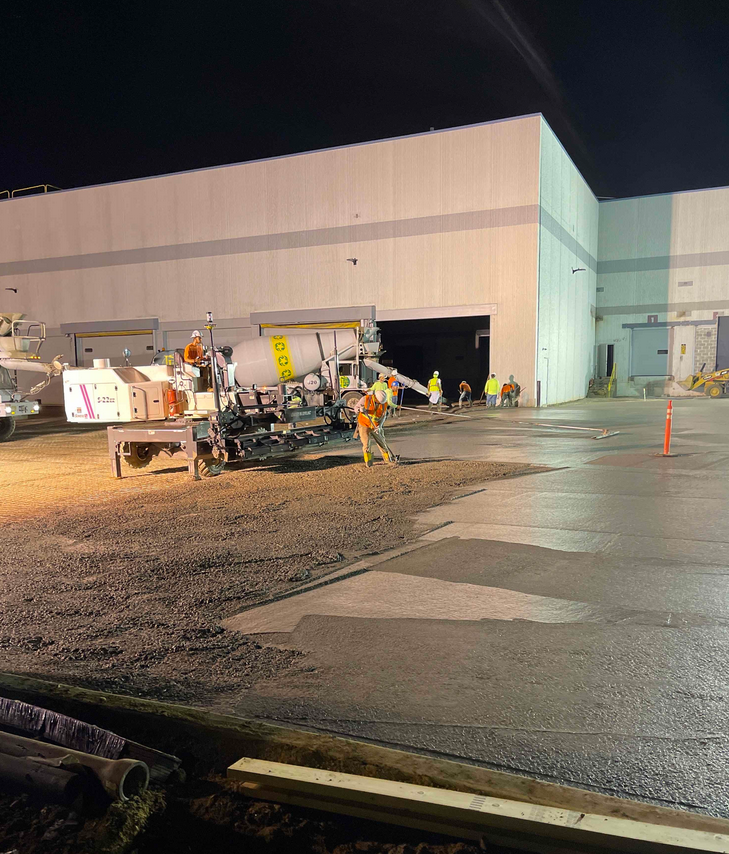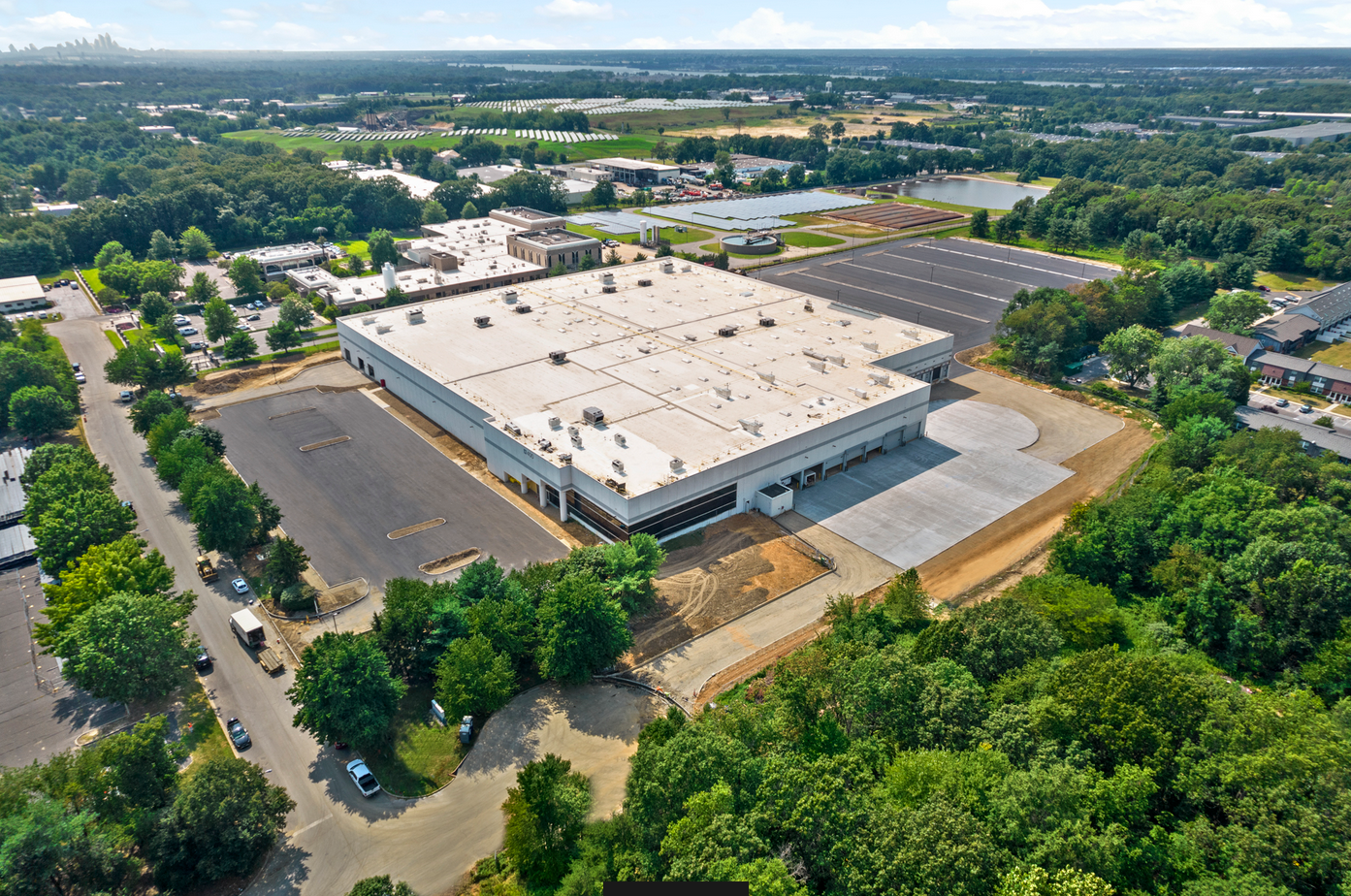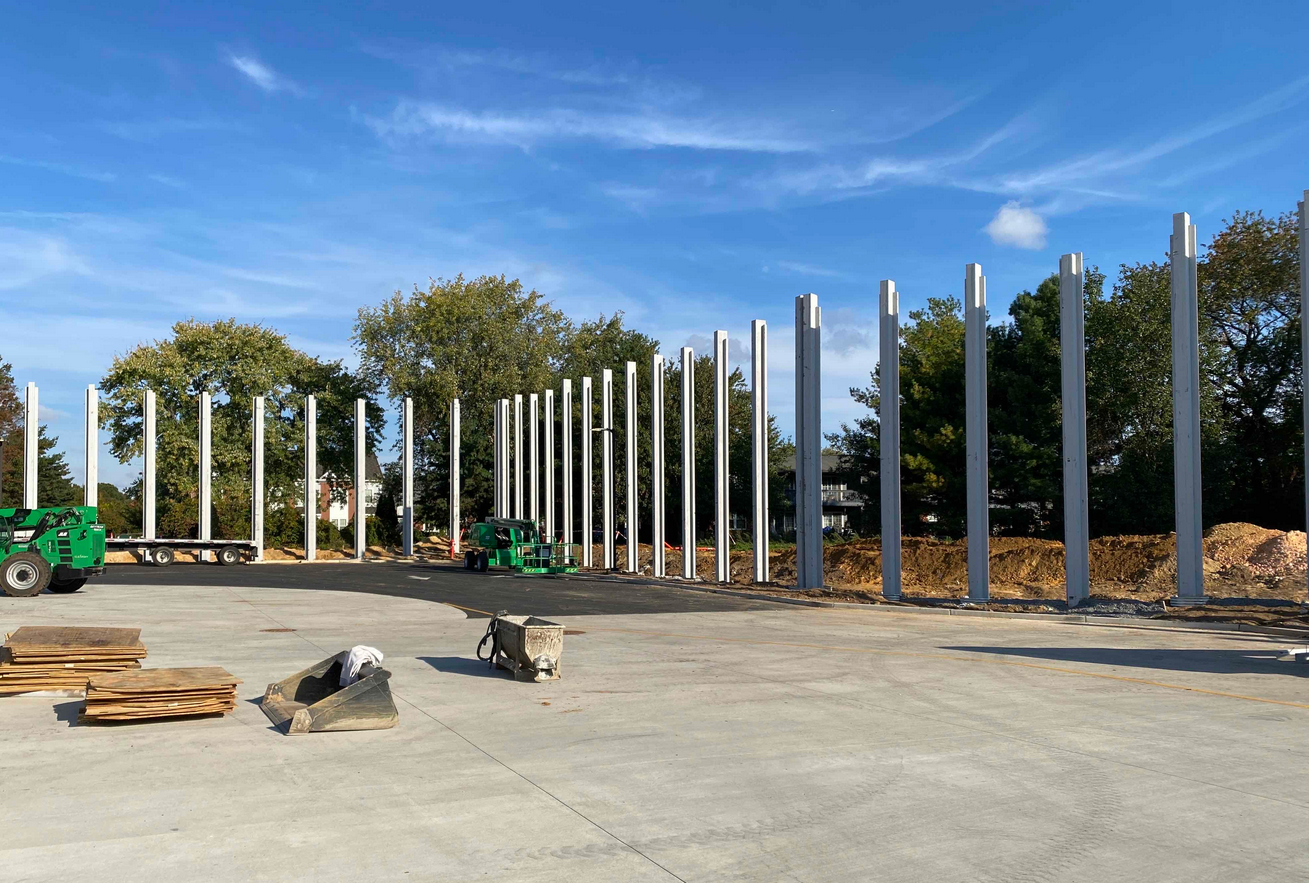 VIRTUA – OUR LADY OF LOURDES PARKING LOT EXPANSION
Camden, NJ
SCOPE:
The Our Lady of Lourdes parking lot expansion project is a 200,000 SF lot for the existing hospital that included 101 trees to be removed, processed and hauled off site, 1500 LF of HDPE, 780 LF of 6″ PVC force-main along with a storm sewer pumpstation. The project also included 12,000 CY of cut to fill for the proposed detention basin that was enclosed with an 850′ EP Henry block wall. The detention basin was comprised of over 4,000 LF of perforated pipe along with a sand and stone storm water drainage filter.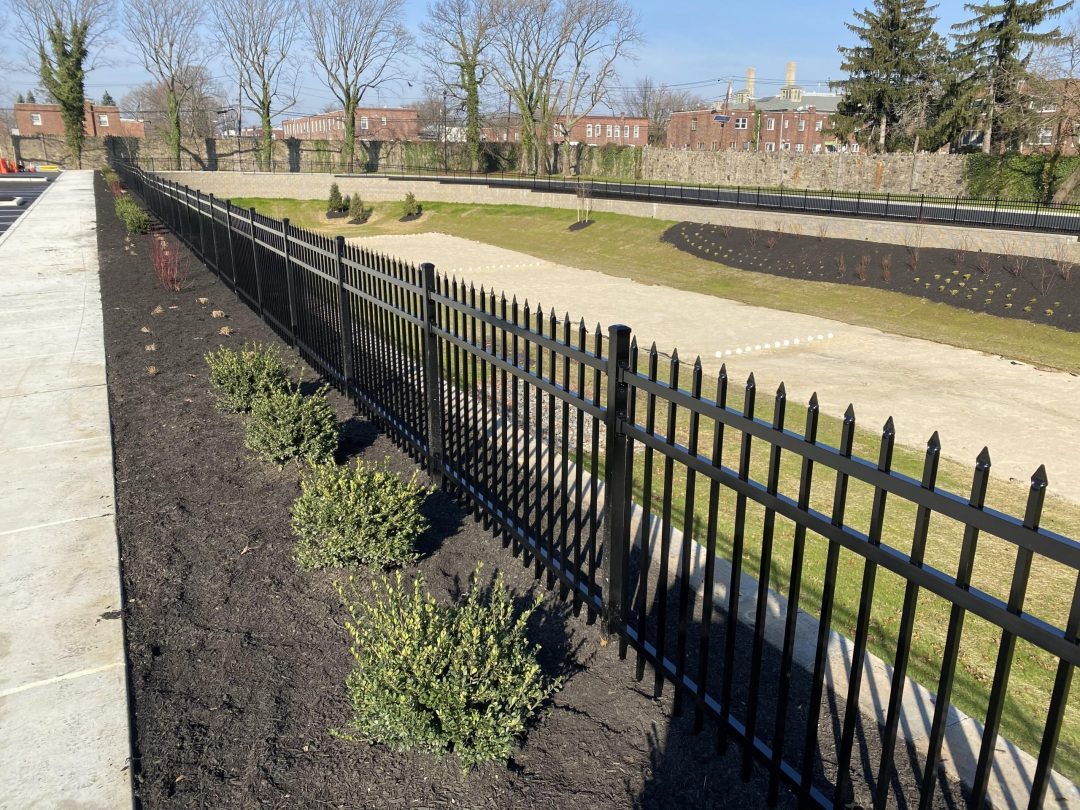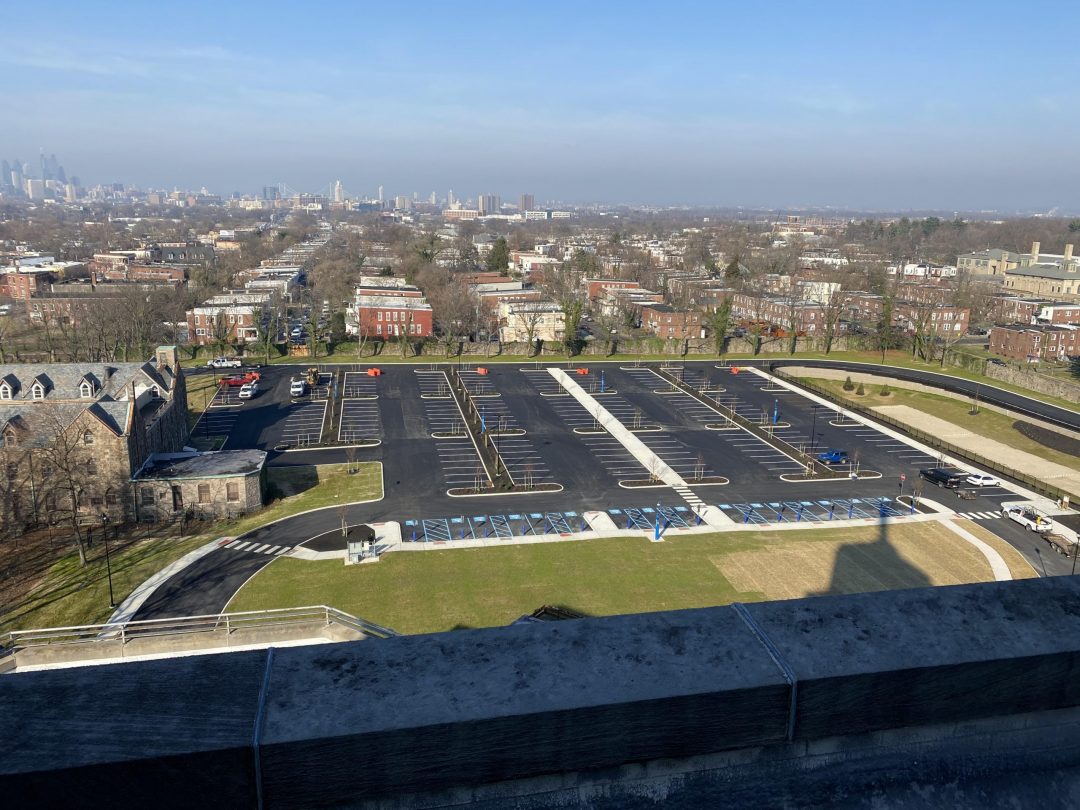 Aerial view of parking lot expansion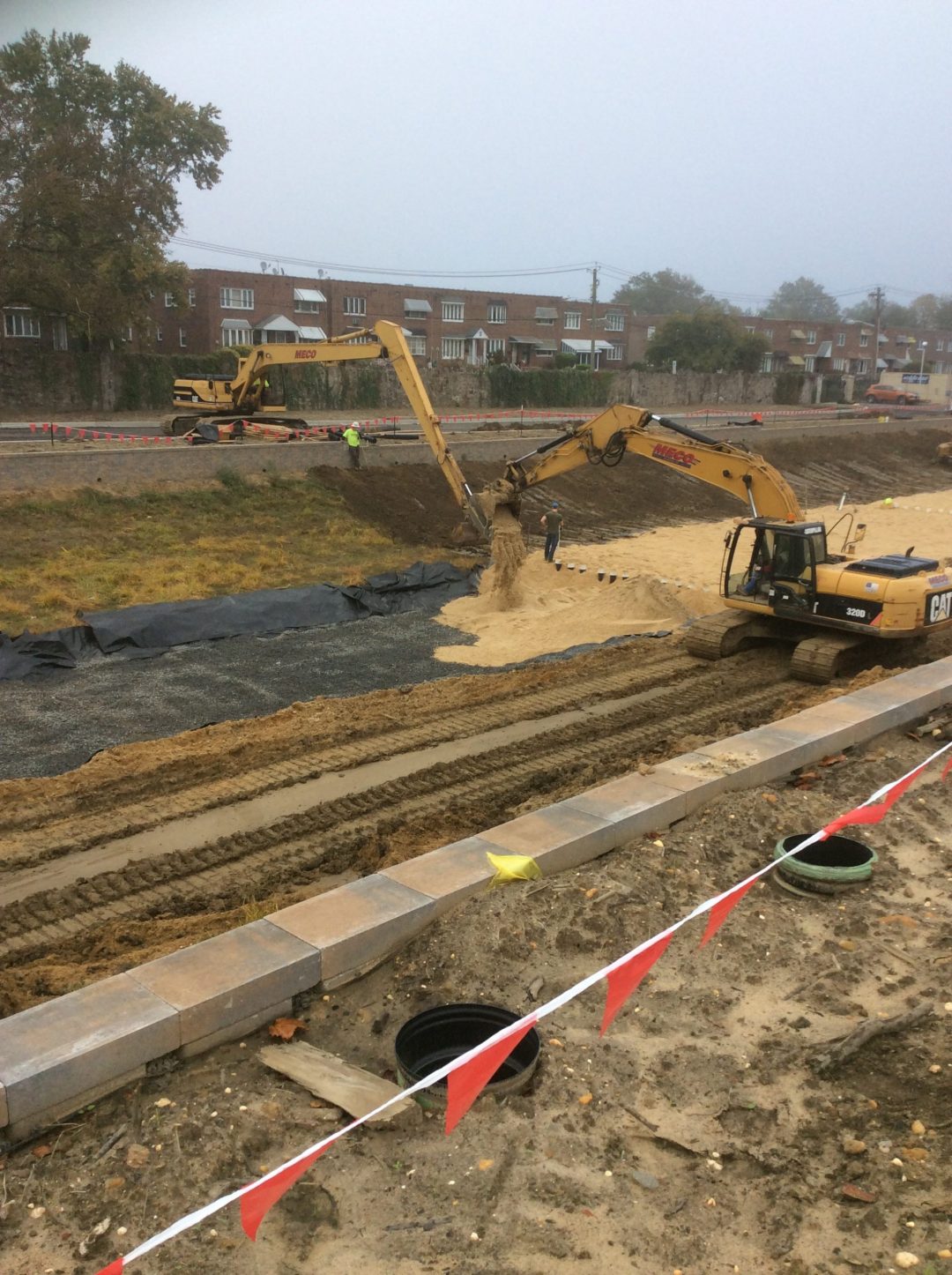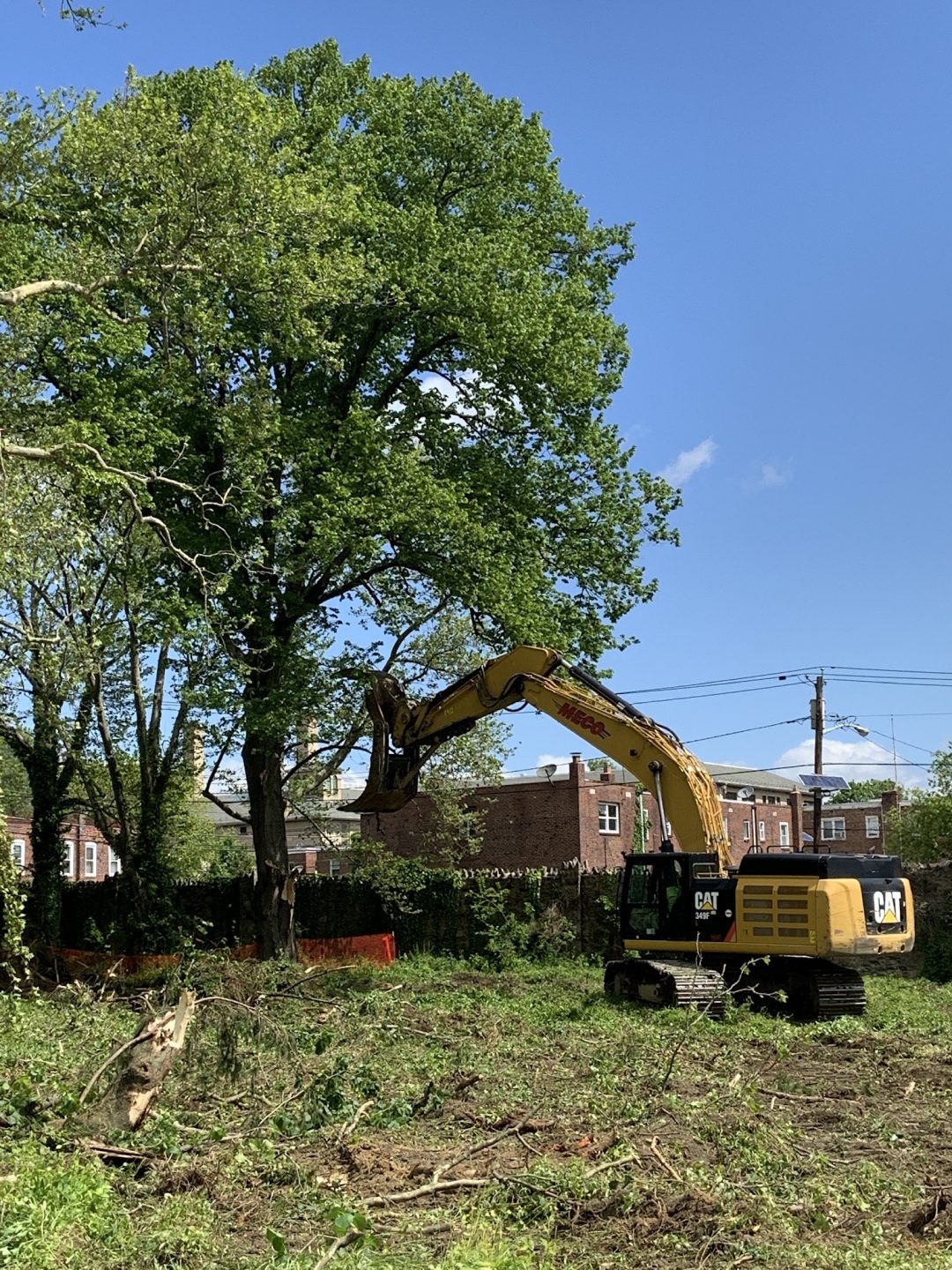 MARLBORO PSYCHIATRIC HOSPITAL
MARLBORO, NJ

SCOPE:
This project involves the demolition of over 90 buildings and other structures totaling over 1.25 million square feet. It also includes the demolition of over a mile of tunnels (10 ft. by 15 ft.) and the removal/decommissioning of all on-site utilities (gas, electric, water, wastewater and stormwater).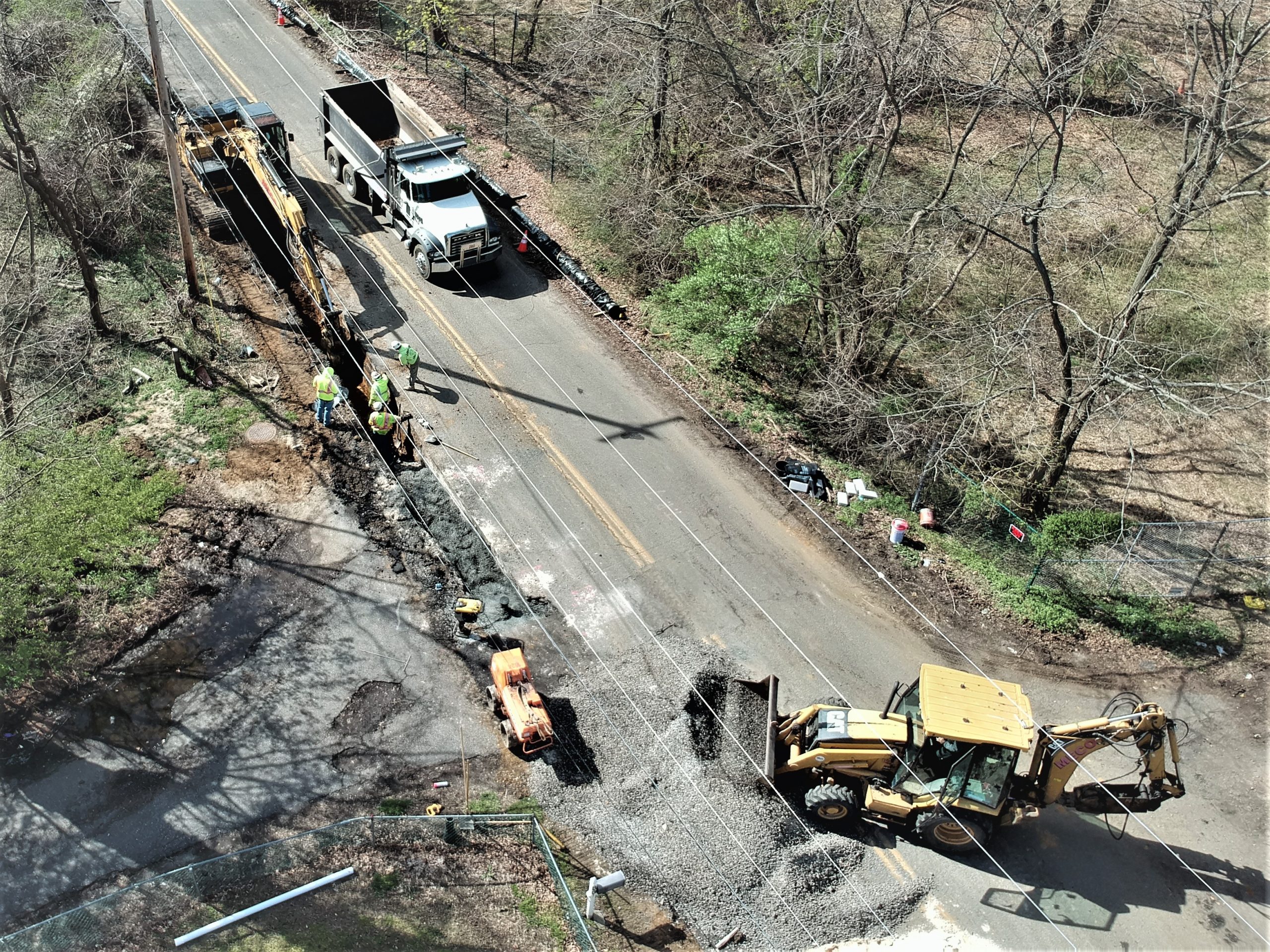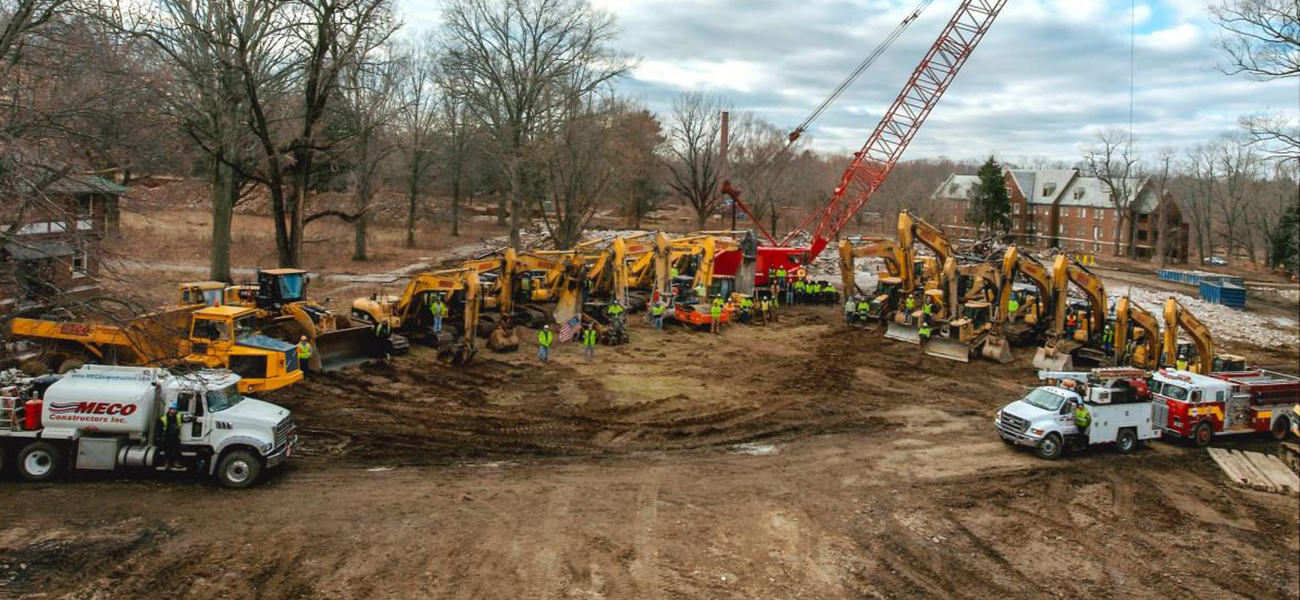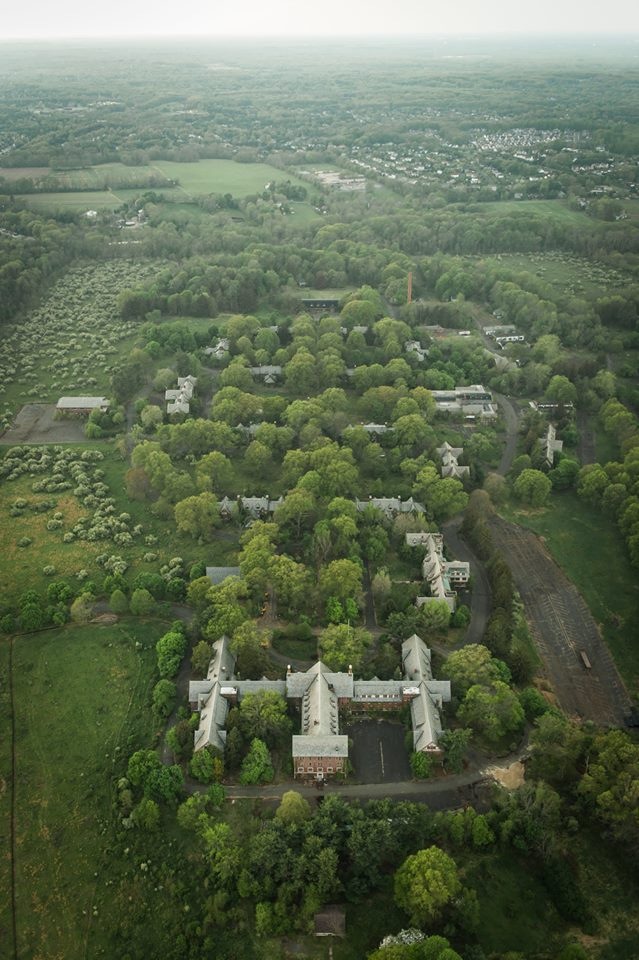 Leading Asphalt Paving Company in NJ
Meco Constructors Inc. proudly ranks among the top asphalt paving companies in Cherry Hill, NJ, and across North New Jersey. We understand the critical importance of safe and reliable infrastructure for the well-being of the residents in this region. Our concrete and asphalt paving contractors consistently demonstrate why we are the most trusted heavy highway development and infrastructure development companies in the area.
With skilled contractors and a comprehensive inventory of equipment, we are equipped to perform various essential tasks that ensure your safety:
Asphalt paving and concrete paving
Grading and earthwork
Construction of sound barriers
Installation of retaining walls
Redevelopment involving stormwater, wastewater, and water management
Through our dedicated work, New Jersey has witnessed the improvement of roads for safer traveling, cleaner water, and enhanced flood prevention measures. Safety is always our top priority, and we approach every job in Cherry Hill, NJ, with integrity and the highest standards.
Concrete Contracting Services in New Jersey
Our concrete contractors in NJ excel in a range of duties, including form setting, pouring, placing, and finishing concrete. Additionally, our contractors are experienced in pavement installation and asphalt paving. With our expertise, we ensure the highest quality results for your projects.
When you require top-notch highway and infrastructure development in Philadelphia and North Jersey, Meco Constructors Inc. is the company you can rely on. Our concrete contractors possess extensive knowledge in asphalt paving, as well as highway and infrastructure development. Whether you need our services in Cherry Hill, NJ, or any other part of North Jersey, we are here to serve you.
Contact Meco Constructors Inc. today for all your paving needs in the Cherry Hill, NJ, and North Jersey areas. We are committed to delivering exceptional results and ensuring the safety of our communities.