Demolition Contractors in New Jersey
Looking for top-notch demolition contractors in New Jersey? Look no further than Meco Constructors Inc. With our extensive expertise in all aspects of demolition, we are the go-to professionals in Trenton, Vineland, and Newark, NJ. Whether you need buildings raised, lowered, underpinned, cribbed, demolished, moved, or removed, our team can handle it safely and effectively.
SWARTHMORE BIOLOGY, ENGINEERING, & PSYCHOLOGY PROJECT
(COMPLETED: OCTOBER, 2019)
SCOPE:
This project entailed the controlled demolition of antiquated buildings with the condition of preserving the buildings' stone and brick for future use.
The demolition made way for newly constructed buildings with site improvement renovations pertaining to the excavation necessary for the heating hot water install of the HHW piping. Meco also poured a new concrete pit for HHW entrance to the building, installed the new natural gas piping and installed manholes where indicated.
Approximate Contract Value $2,000,000.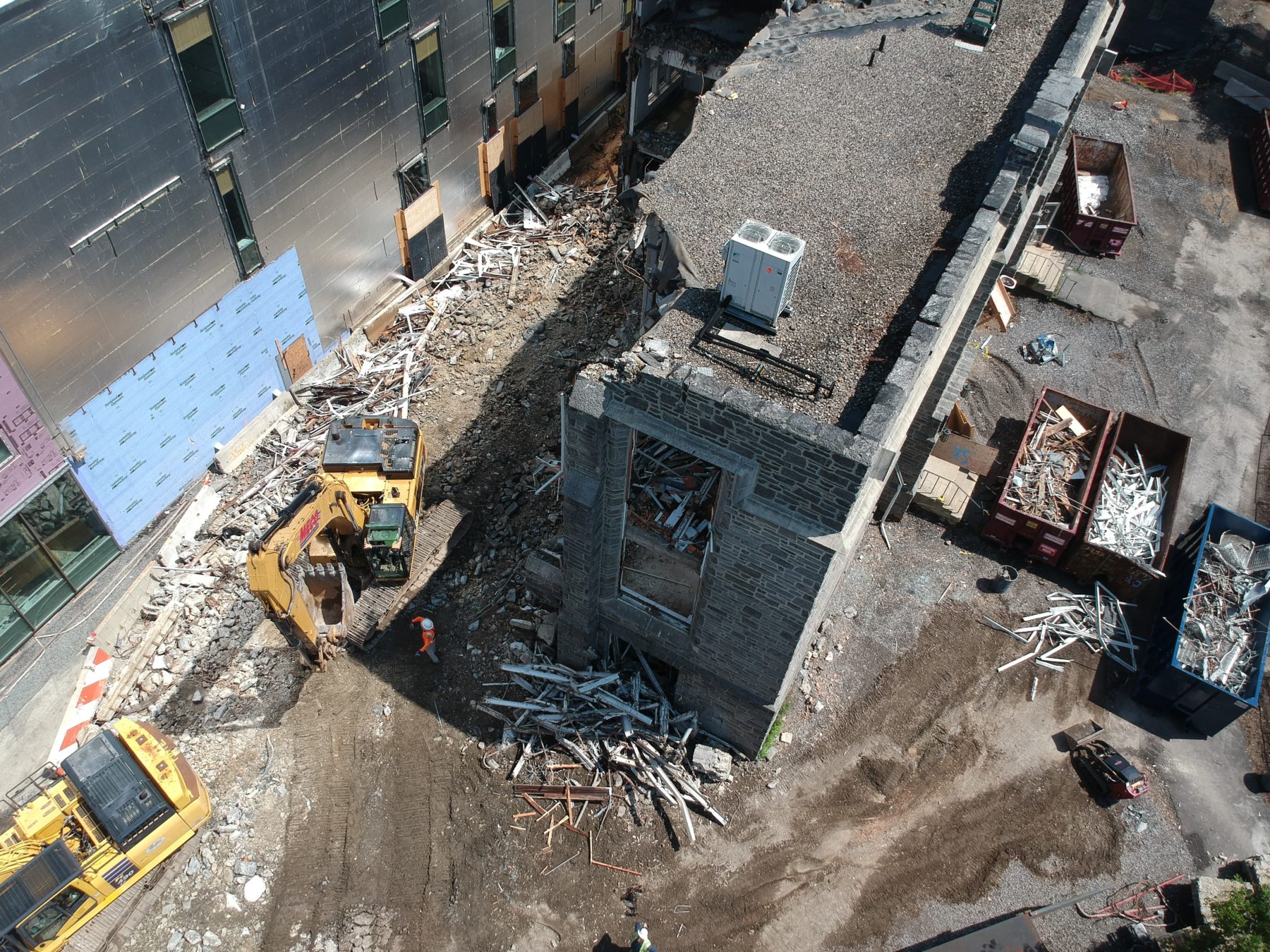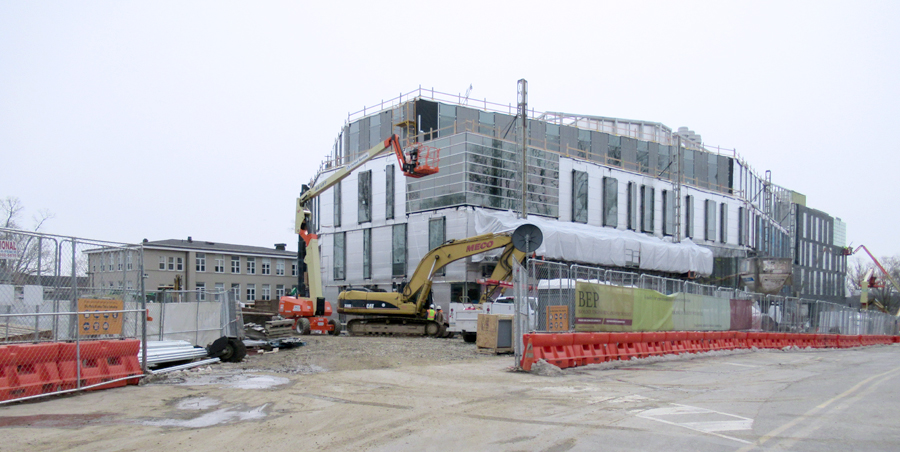 Hot water portion of the project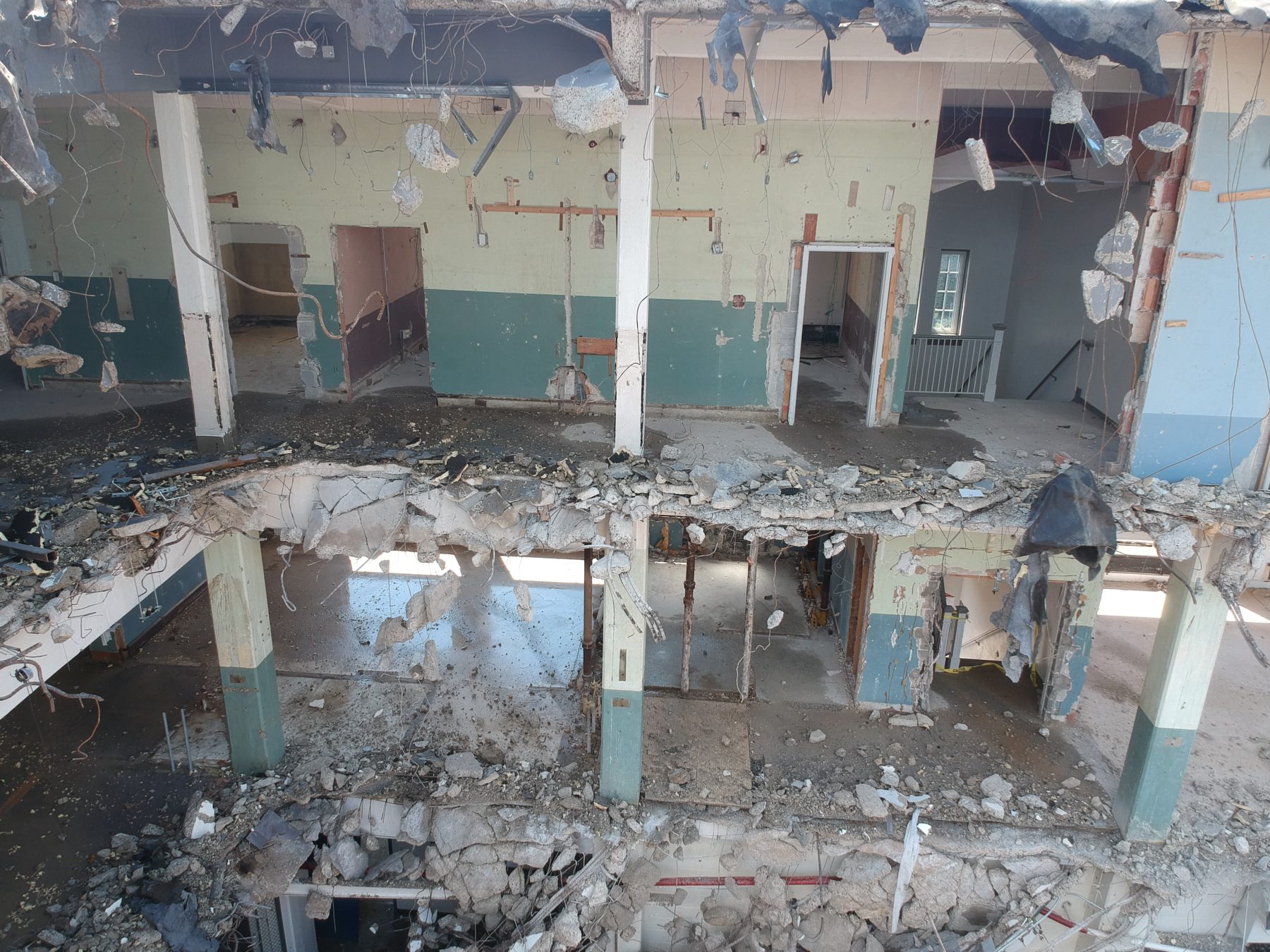 Drone footage of Swarthmore
VIRTUA – OUR LADY OF LOURDES PARKING LOT EXPANSION
Camden, NJ
SCOPE:
The Our Lady of Lourdes parking lot expansion project is a 200,000 SF lot for the existing hospital that included 101 trees to be removed, processed and hauled off site, 1500 LF of HDPE, 780 LF of 6″ PVC force-main along with a storm sewer pumpstation. The project also included 12,000 CY of cut to fill for the proposed detention basin that was enclosed with an 850′ EP Henry block wall. The detention basin was comprised of over 4,000 LF of perforated pipe along with a sand and stone storm water drainage filter.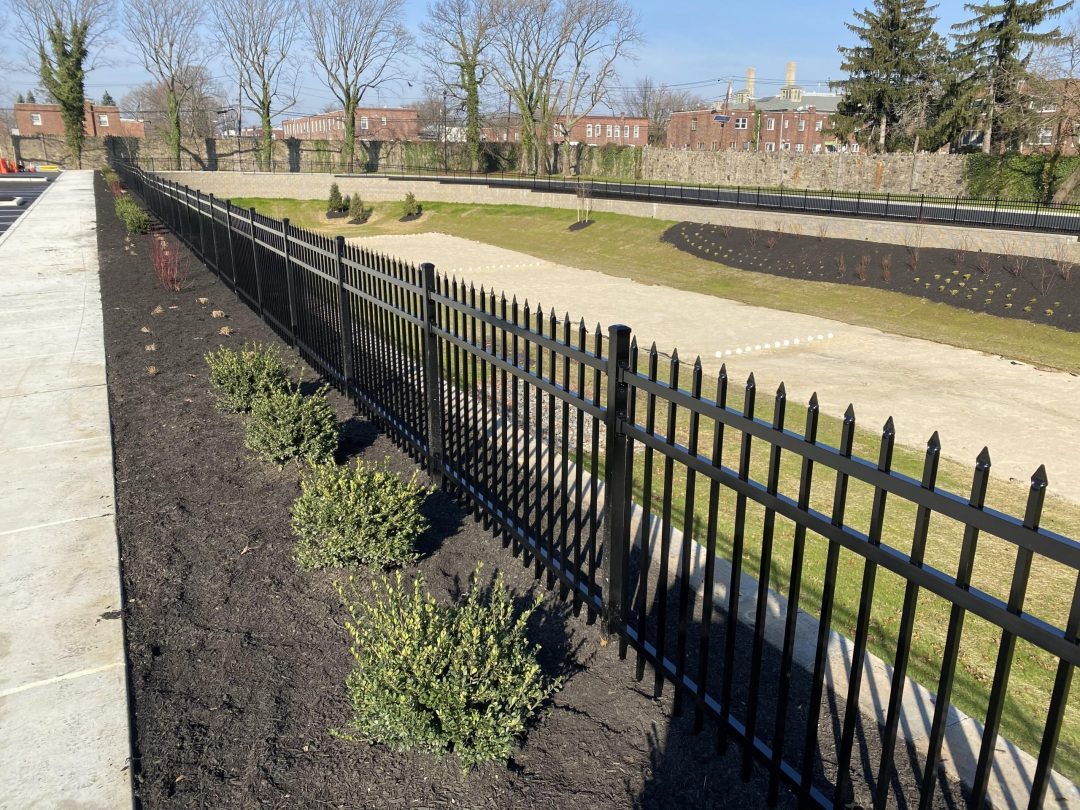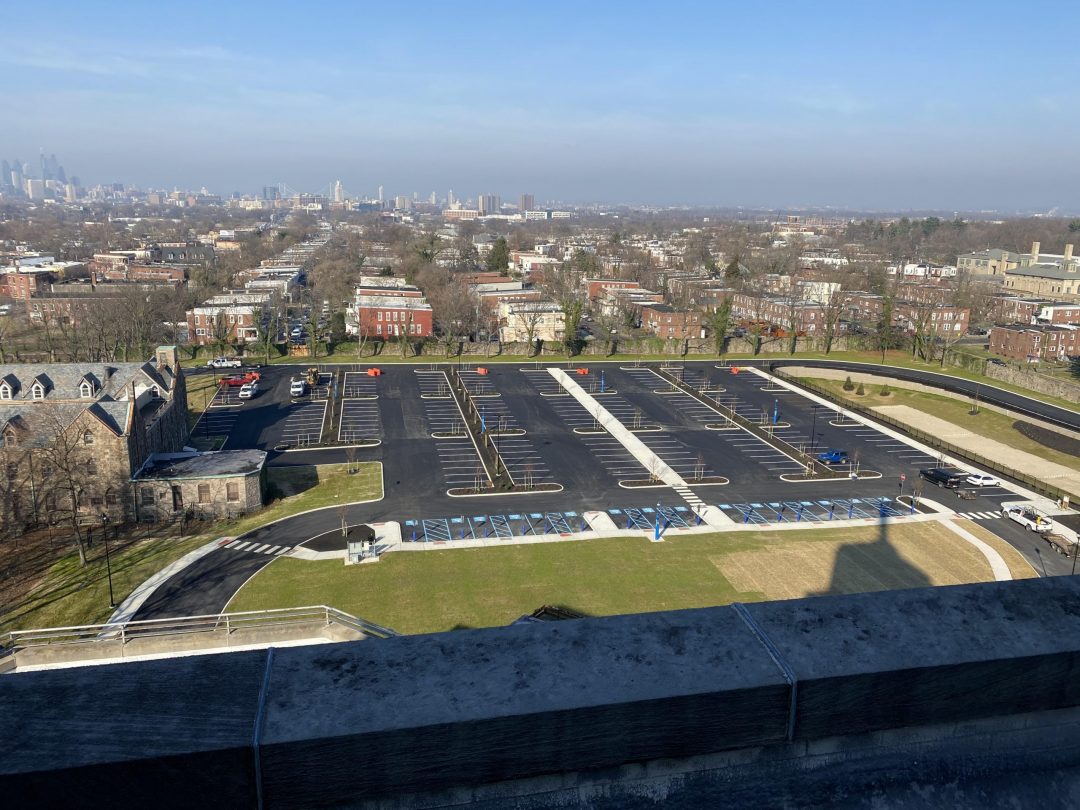 Aerial view of parking lot expansion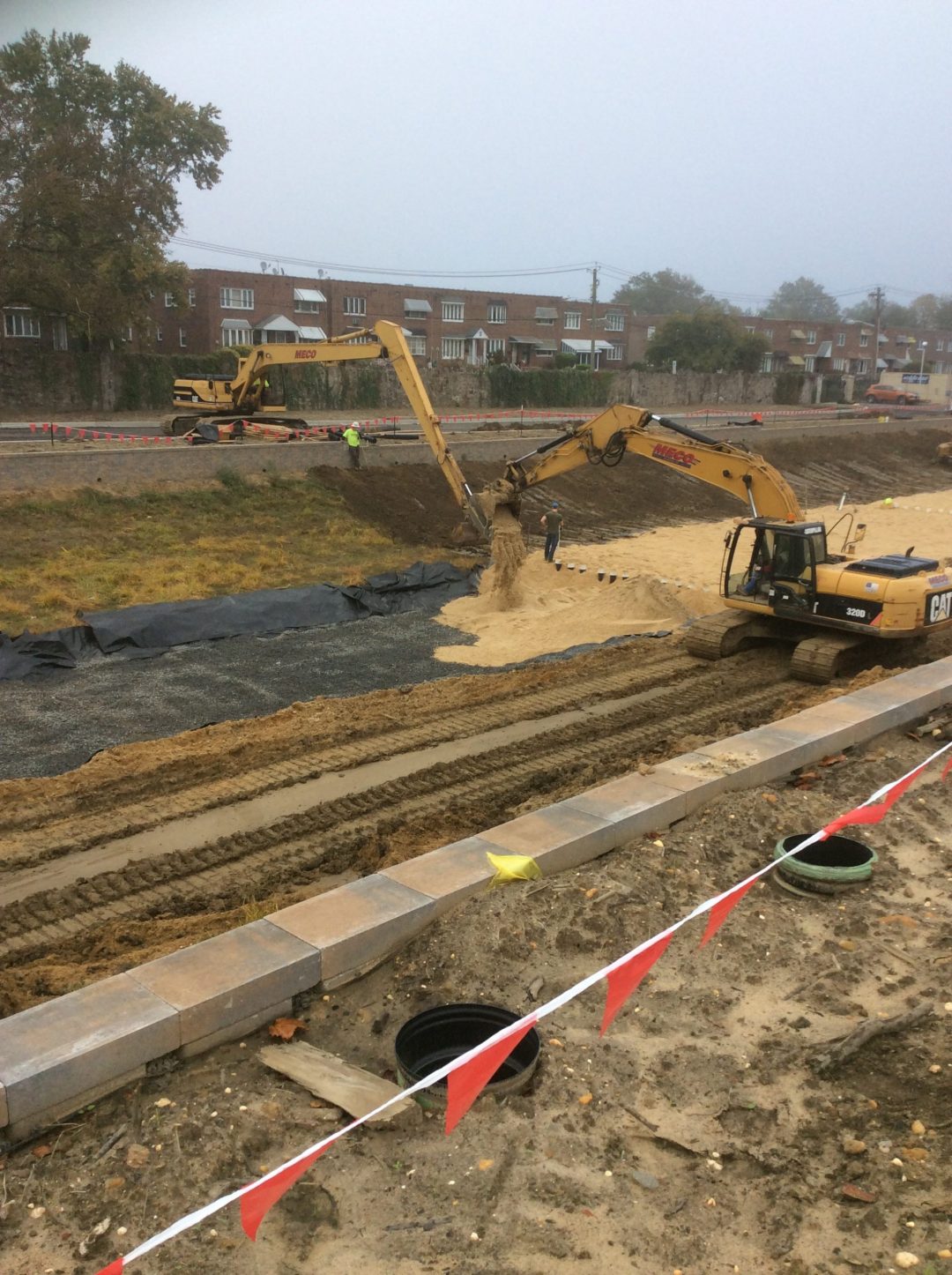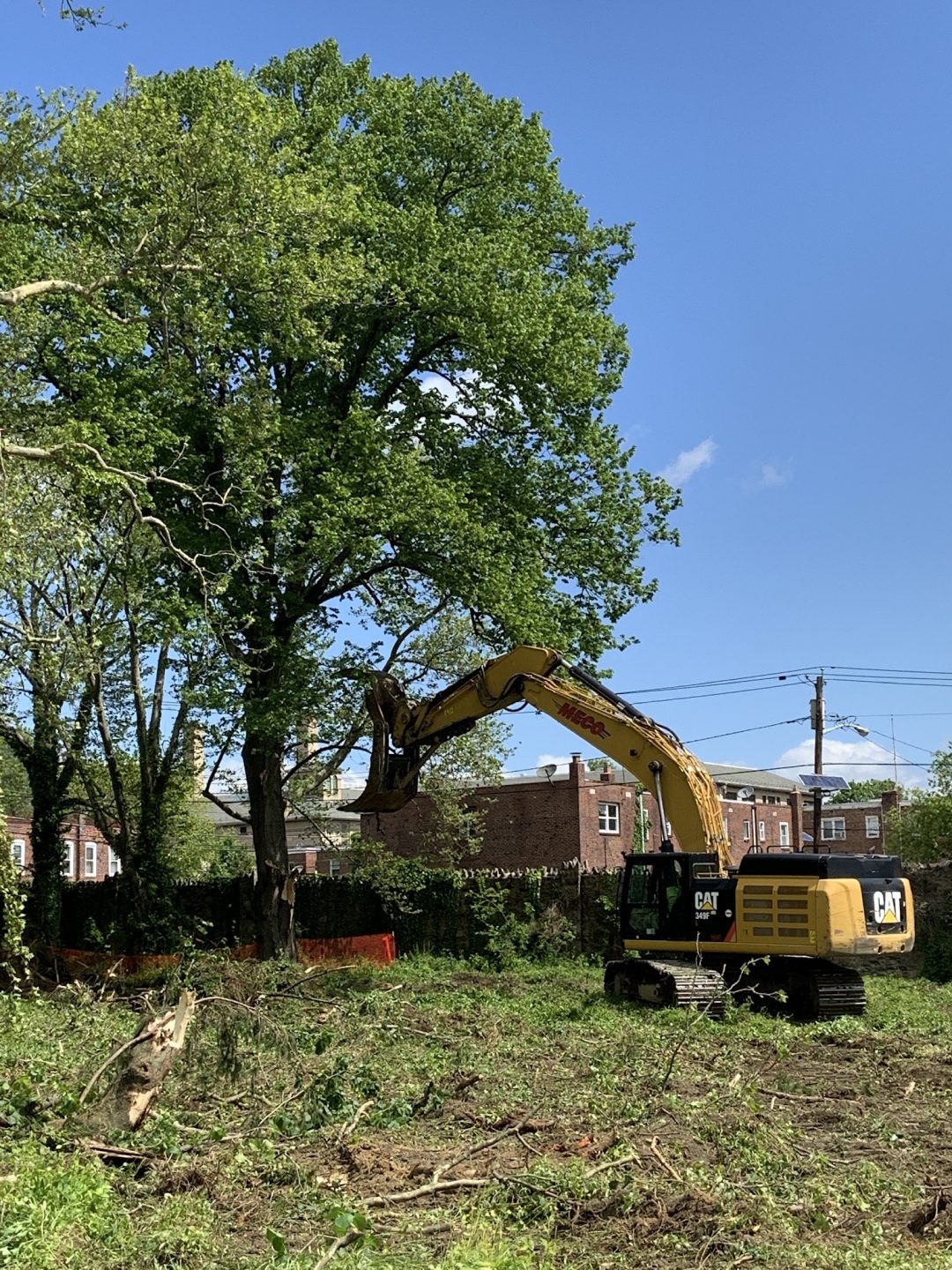 Revitalization Services in the Vineland Area
In Vineland, NJ, we are committed to revitalizing both residential and business districts, as well as public sector infrastructure. Our experienced contractors excel in demolition and revitalization projects, delivering exceptional results. With a focus on safety as our number one priority, we tackle even the most challenging projects in Trenton, Vineland, and Newark, NJ.
Building Demolition Services in Newark, NJ
Building demolition services in Philadelphia and across New Jersey require scientific engineering and expertise, encompassing the safe and efficient tear down of fabricated structures. Commonly referred to as wrecking, razing, and cartage, this process is crucial in clearing decaying or unnecessary structures to make way for new construction. When it comes to building demolition services in Newark, NJ, trust Meco Constructors Inc. to help you eliminate unwanted structures with utmost safety and precision.
Contact Us for Professional Demolition Services
Meco Constructors is a professional construction company that serves various areas across NJ. We take pride in our comprehensive demolition services, capable of handling projects of any scale. If you're in need of expert demolition services in Delaware or New Jersey, reach out to us today. Our dedicated team is ready to assist you and deliver outstanding results.