Construction Company in New Jersey
Meco Constructors Inc. stands as a premier construction company in New Jersey, dedicated to assisting business proprietors in bringing their commercial projects to life. Our expertise spans a wide range of building complexes, including industrial factories, warehouses, office spaces, and retail structures.
Recent Projects in New Jersey
MARLBORO PSYCHIATRIC HOSPITAL
MARLBORO, NJ

(EST. COMPLETION: Fall 2022)
SCOPE:
This project involves the demolition of over 90 buildings and other structures totaling over 1.25 million square feet. It also includes the demolition of over a mile of tunnels (10 ft. by 15 ft.) and the removal/decommissioning of all on-site utilities (gas, electric, water, wastewater and stormwater).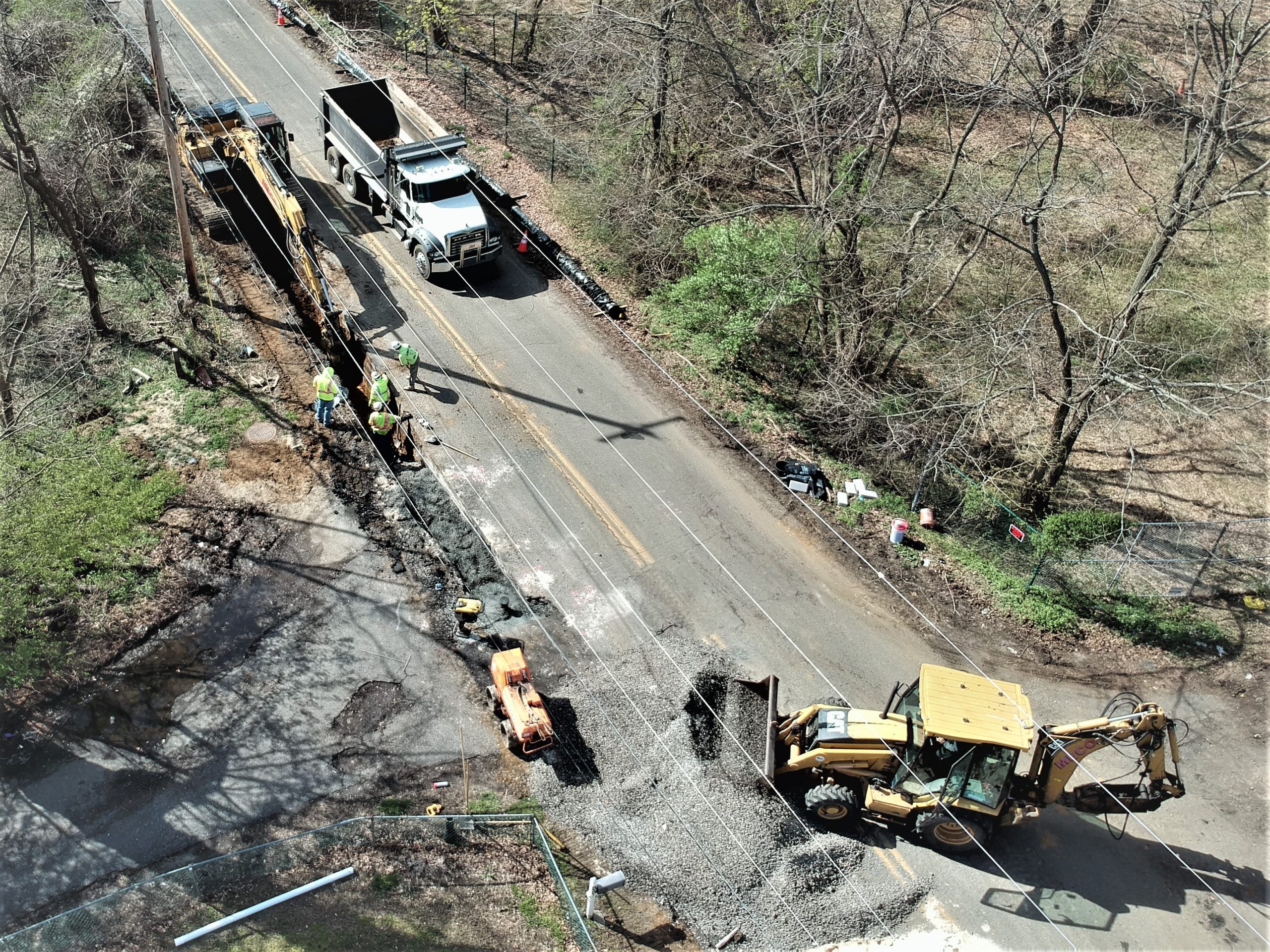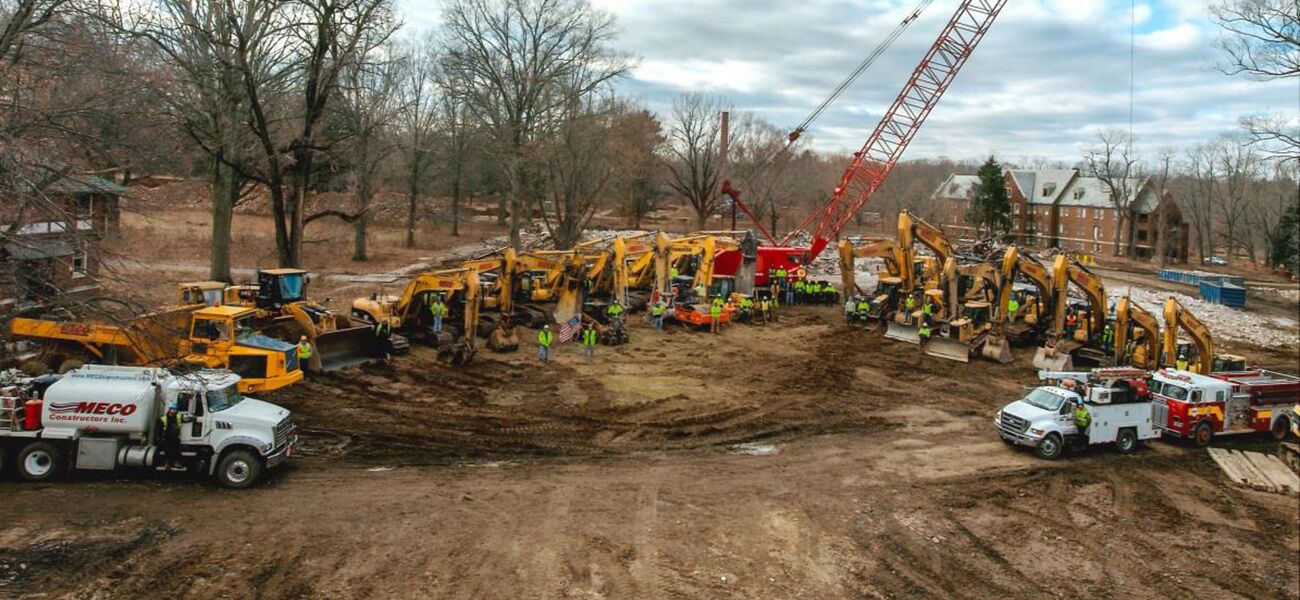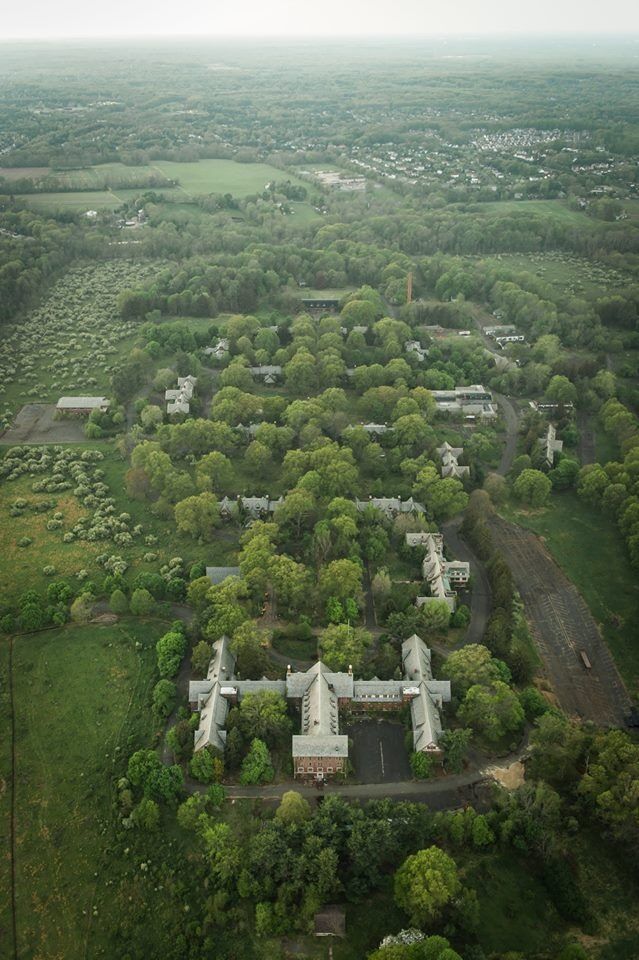 AMAZON WAREHOUSE —
DELRAN, NJ
Client- Graycor Construction
SCOPE:
The Amazon Delran Warehouse Project was a retrofit for the new shipping and receiving facility located in Delran, NJ. Meco performed several crucial installations including new stormwater drainage, sanitary and water utilities, along with 600+ yards of concrete paving for new entrances, loading docks along with curb and sidewalk install. Meco self-performed all the sitework operations with an on-time and in-budget schedule.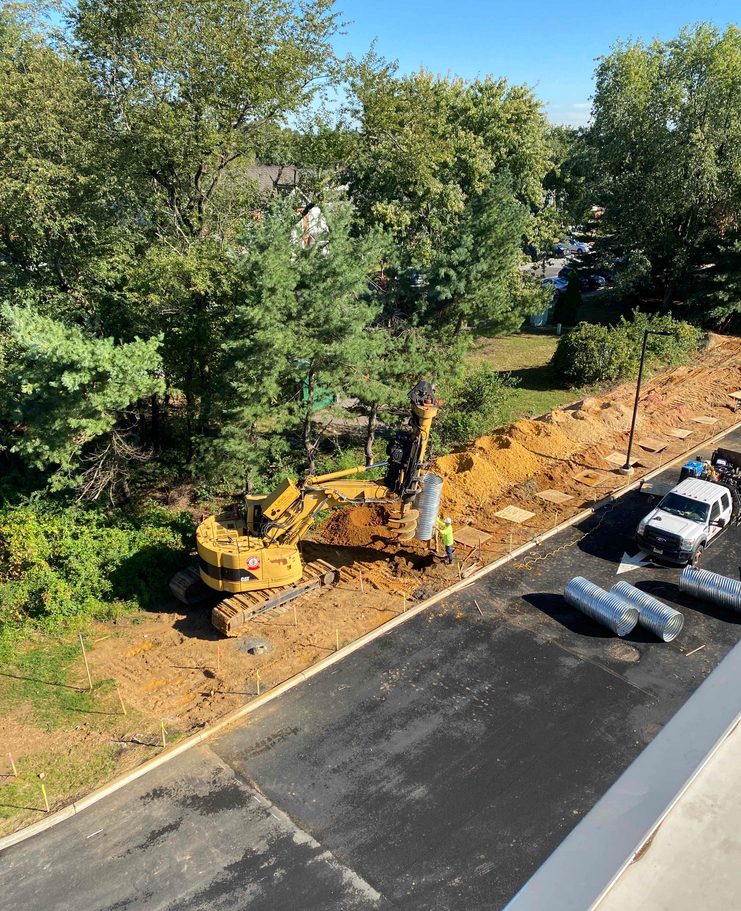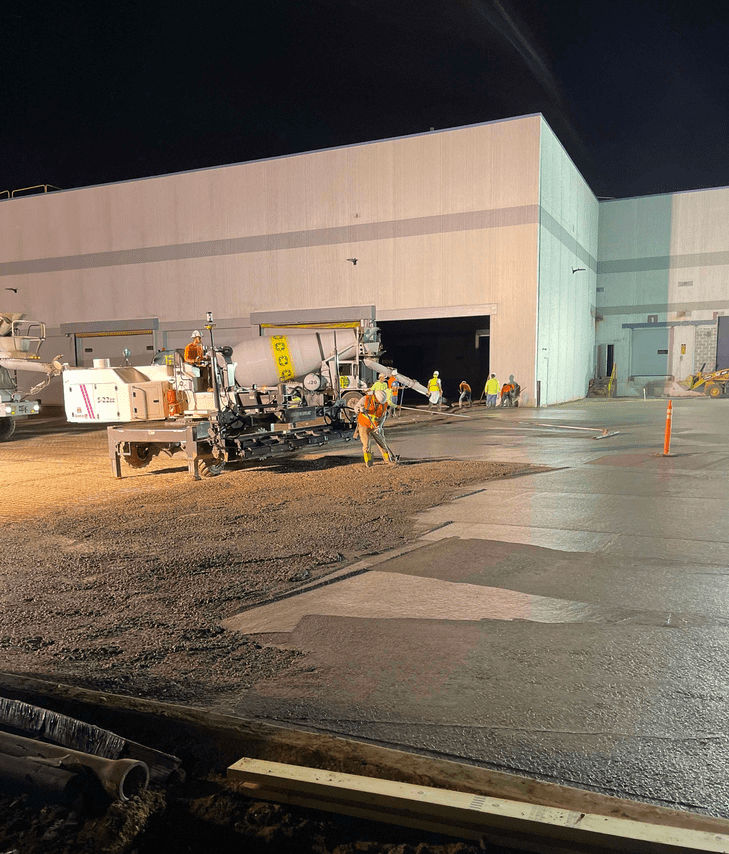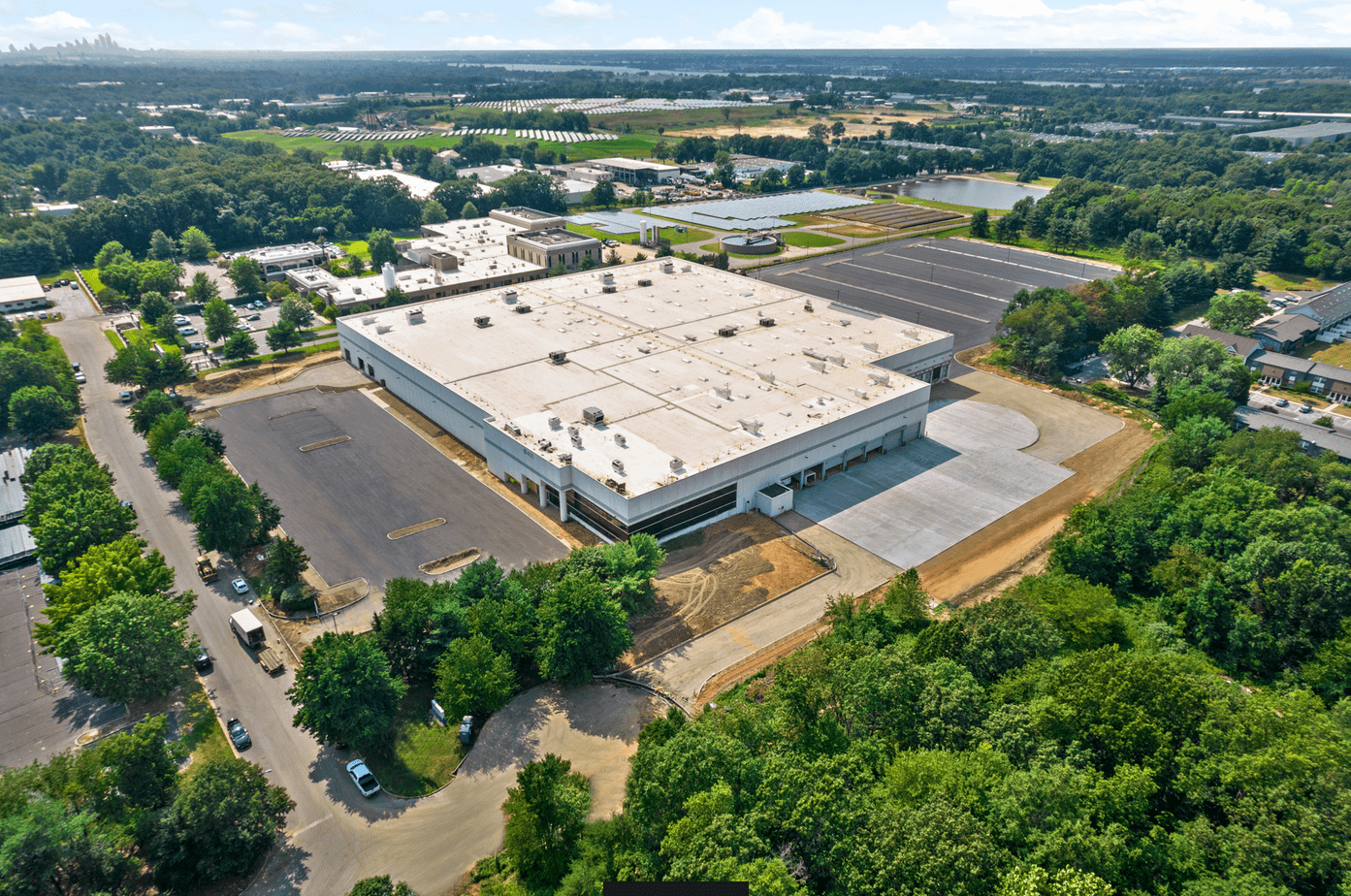 VIRTUA – OUR LADY OF LOURDES PARKING LOT EXPANSION
Camden, NJ
SCOPE:
The Our Lady of Lourdes parking lot expansion project is a 200,000 SF lot for the existing hospital that included 101 trees to be removed, processed and hauled off site, 1500 LF of HDPE, 780 LF of 6″ PVC force-main along with a storm sewer pumpstation. The project also included 12,000 CY of cut to fill for the proposed detention basin that was enclosed with an 850′ EP Henry block wall. The detention basin was comprised of over 4,000 LF of perforated pipe along with a sand and stone storm water drainage filter.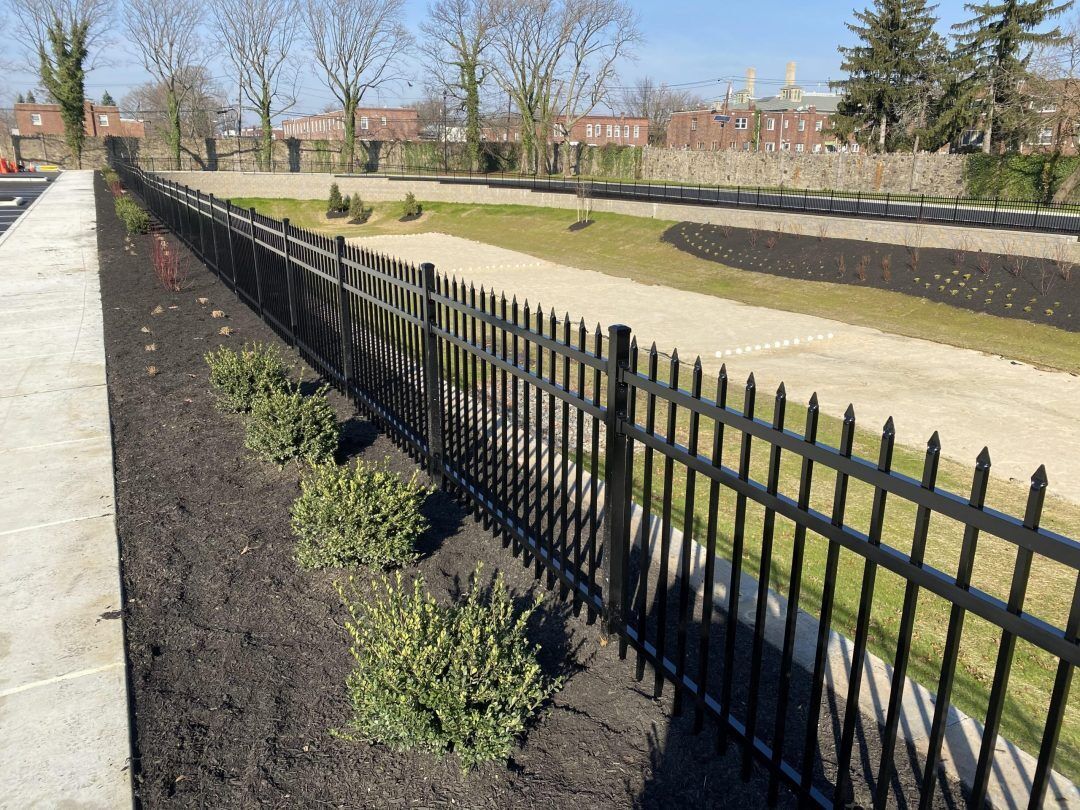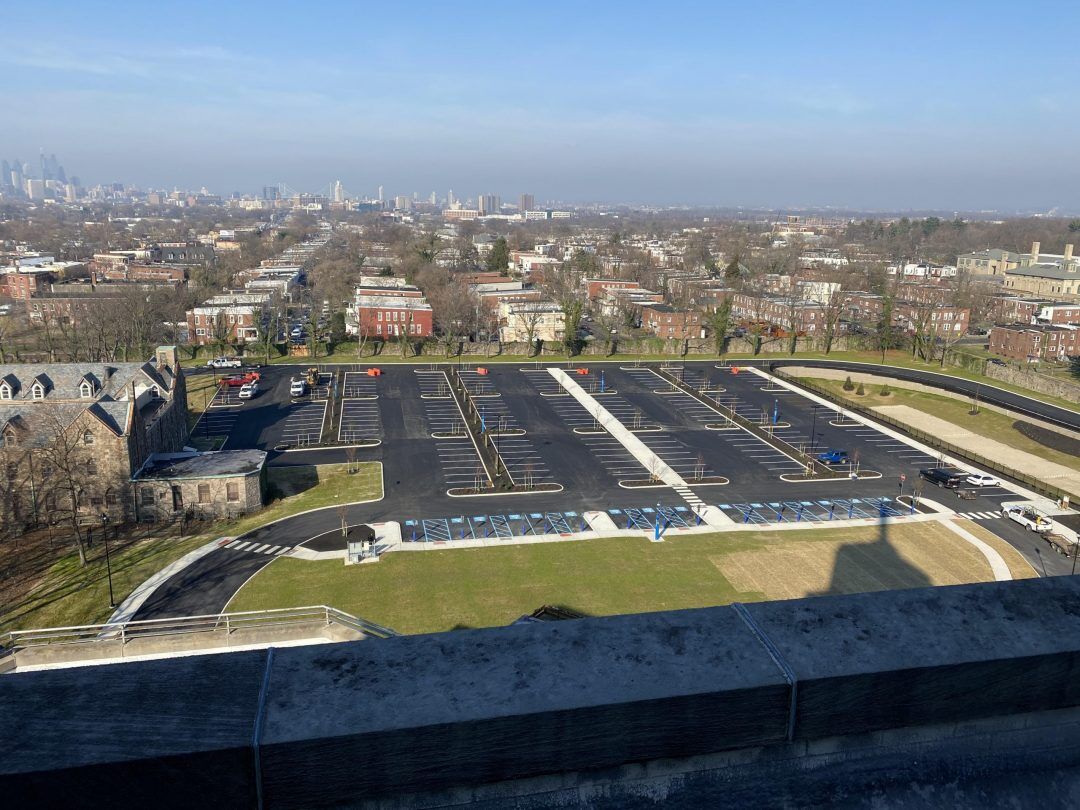 Aerial view of parking lot expansion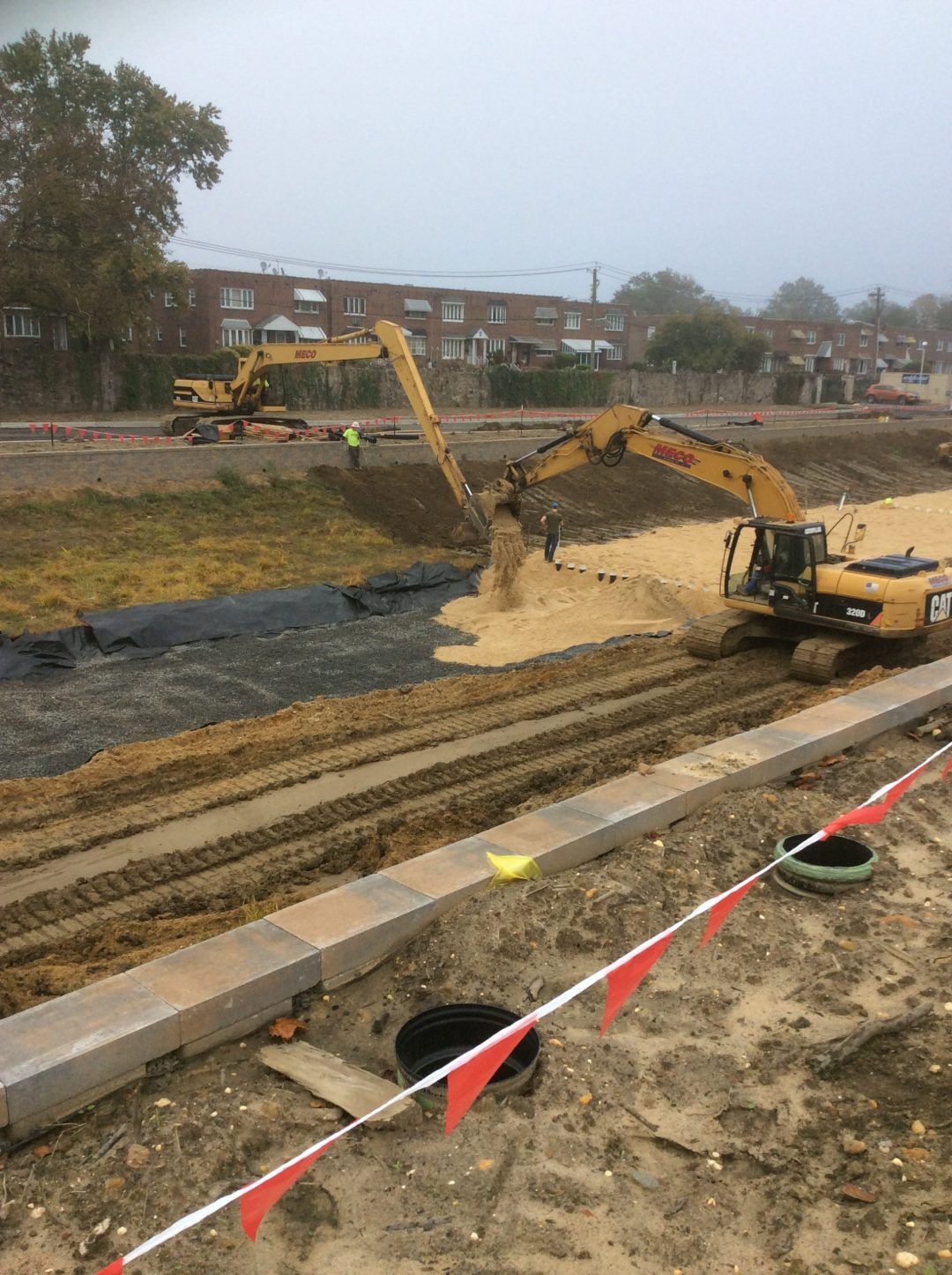 Commercial Construction Services in South Jersey
As a reputable commercial contractor, Meco Constructors Inc. is proud to offer top-quality services to towns in South New Jersey. As a full-service redevelopment contractor, we provide an extensive array of commercial services tailored to meet your unique needs.
Our approach to each project is highly personalized, ensuring that your new construction aligns perfectly with your vision. With over 50 years of engineering and construction expertise in New Jersey, we bring hands-on construction management and production to the forefront, setting us apart from the competition in South New Jersey.
Warehouse Building Contractor in NJ
If you're a South New Jersey business seeking collaboration with reputable construction companies for warehouse construction, look no further than Meco Constructors Inc. As one of the best warehouse building construction contractors in NJ, we deliver exceptional results to our clients, combining a commitment to quality service with unwavering dedication, individualized actions, and a strong focus on safety and support.
Contact Us
When it comes to finding construction companies specializing in warehouse construction, Meco Constructors Inc. is your trusted partner. Our construction company in South New Jersey specializes in both commercial and warehouse construction projects. Moreover, we extend our services beyond New Jersey, serving commercial businesses and operating as reliable construction contractors in Conshohocken as well. Don't hesitate to contact us today to discuss your construction requirements and embark on a successful project journey with Meco Constructors Inc.